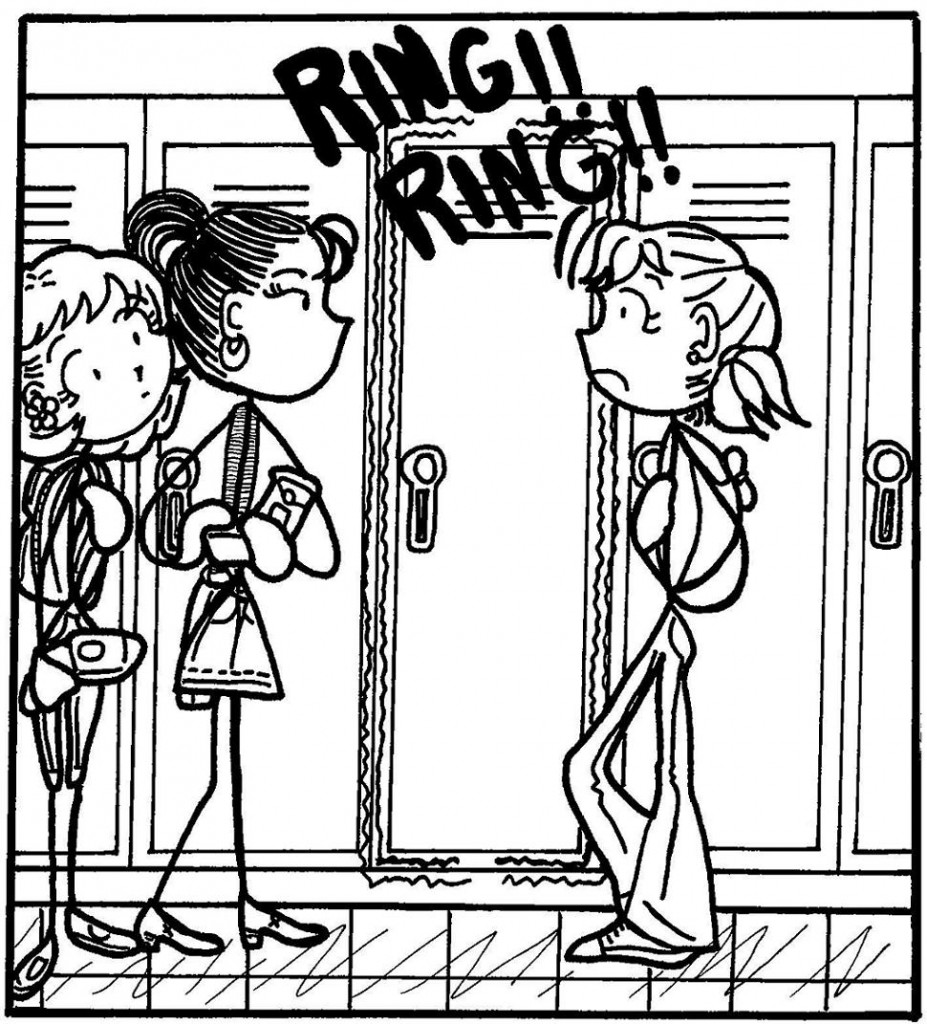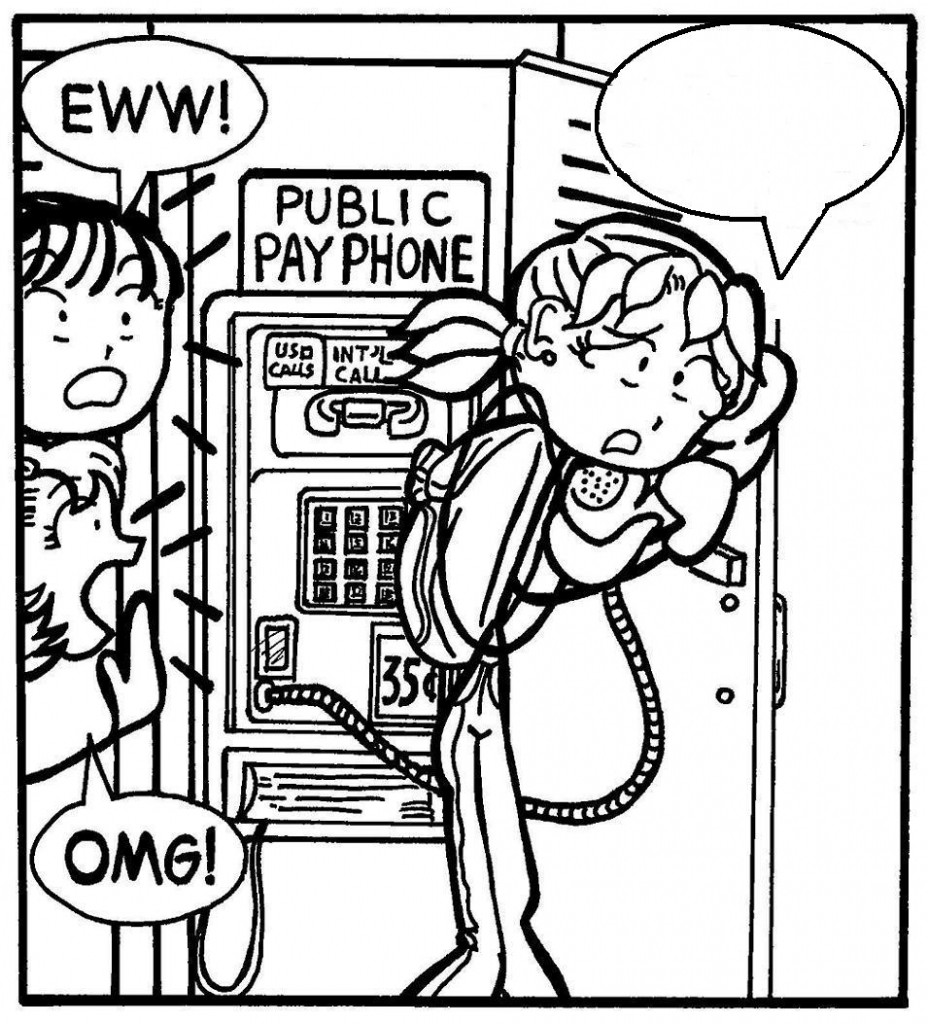 Do you have a wacky sense of humor? If so, here's your chance to share it with the world!
This is a comic strip from Dork Diaries: Tales From a Not-So-Fabulous Life.
The third panel has a blank word balloon.
Make-up your own funny punchline for the blank word balloon and post it on my blog below. Try to come up with something different from the book. Like for example…
"Brianna! How many times have I told you NOT to call me while I'm at school!!"
Have fun! And, make me laugh!
My next update will be Monday, June 13th.
TTYL :-)!