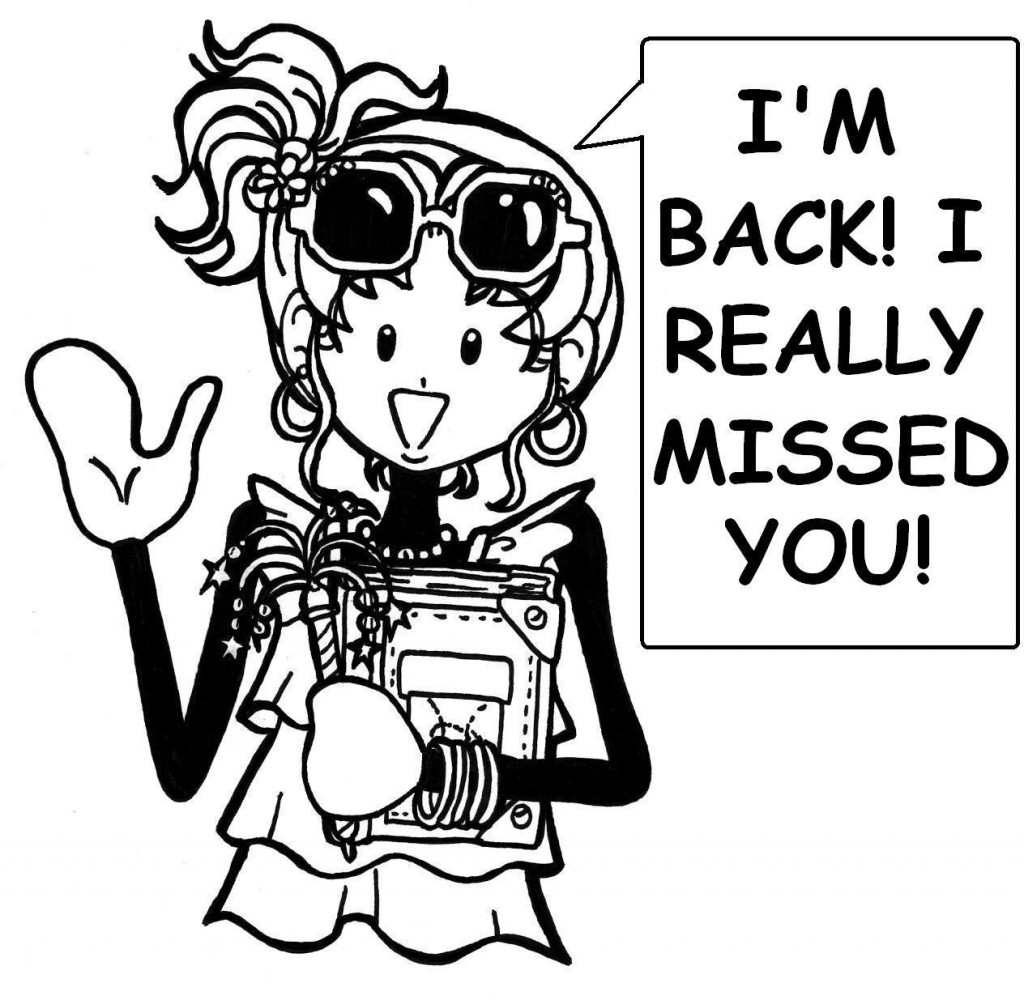 OMG! I can't believe the school year is over.   And, I actually SURVIVED it!
To get all the juicy gossip about my life, check out my newest diary, DORK DIARIES: TALES FROM A NOT-SO-TALENTED POP STAR.   The dorkalicious drama continues!
I don't mind you guys reading all of this personal stuff about me since you're my friends.  But, PLEASE!  Keep it a secret. Okay?
Anyway, summer is my most favorite season.
I LOVE the smell of grilled burgers in the air, the feel of wet sand squishing between my toes at the beach, and the yummy taste of a gooey hot fudge sundae with extra whip cream!
The only thing that could make my summer better is if Mom and Dad would ship my little sister, Brianna, off to camp :-p.
That brat-in-Barbie-sneakers is STILL insisting that it was Miss Penelope (and not her) who smeared peanut butter all over my diary and hid it in the freezer.
I'm still trying to decide what I want to do this summer.
Hey!  Maybe YOU can give me some ideas.  Please post them below.
What are YOUR plans for the summer?
Can't wait to hear from you.
TTYL :-)!