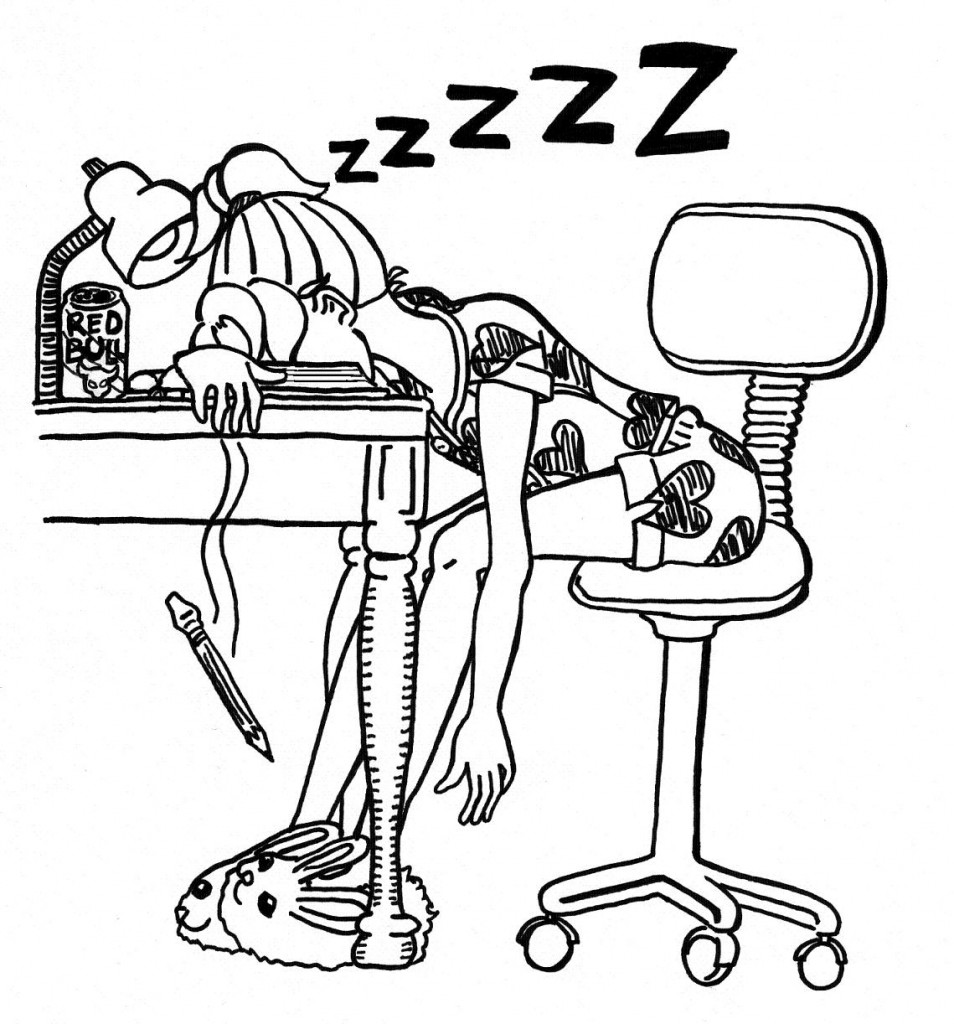 What's up with every teacher giving WAY too much homework?! I bet when they interview for their jobs, the principle is all like, "Put your hand on the bible. Do you solemnly swear to faithfully assign at least two hours of homework every night, so help you God?"
I bet there's some kind of heartless teacher ceremony at the end of every school year, where they give out awards to those special teachers who made life the most MISERABLE for their students. Just picture it:
"And the award for Most Demanding Teacher in a Socially Deprived Class goes to…"
OK I'm done crying myself a homework river! But seriously, if I want to hang out with Chloe and Zoey at least a little this year, I'm going to have to come up with a plan to climb out from the massive pile of books I have to take home every night!
So here's what I'm thinking: I'm going to write a long letter to the principle, and then get everyone in school to sign it. Then maybe they'll consider cutting us some slack! I've been working on a list of points I'm going to cover in my letter (instead of doing my homework…see how many useful things I can do when I'm not stuck doing algebra??)
Here are the points I'm going to make to my principal:
Too much homework is TOTALLY bad for our spines! We might as well just strap a pile of bricks on our backs—that's what it's like lugging these insane backpacks every day after school!
We don't have enough time for after school activities, and without those we won't look well-rounded when we apply for college some day. When our teachers assign an insane amount of homework, they're basically saying, "We hope you end up serving fries at McDonalds for your whole adult life." Is that what you want for us??
 All this homework stresses us out! If you want us to like learning, you definitely don't want us to associate books with panic attacks and stress headaches!
 When we have hours of homework to do after school, we can't just chill with each other. We totally need time with our friends to just be kids. You're not trying to steal our youth, are you?!
All this homework leaves little time to run around outside. Aren't you always saying we need to get exercise to fight childhood obesity? If you don't stop this homework madness, you might as well serve us pure lard for lunch—that's how bad this is for our health!!
With all this homework, who has time to bond with their families? I really value puzzle time with my mom and dad! (Okay, so this is a blatant lie—but let's keep that between us!)
Assigning less homework would improve our relationships with our parents, since we wouldn't whine at them so much about not wanting to do it.
Our parents didn't have to do this much homework when THEY were in school. I know what you're thinking—they didn't have Playstation or iPhones, either. Stop changing the subject! We don't like all this homework!
 If teachers assigned us less homework, they would probably be more satisfied with their jobs. Seriously! They wouldn't have so much stuff to grade, so they could spend time doing whatever teachers do in their super secretive teacher's lounge. (What do they do in there??)
If you fix this homework problem, that will save me the trouble of chaining myself to your office door in a sign of protest—and I'm sure we'd both prefer that since I'm guessing my bed's a whole lot comfier than the floor!
OK, so those are all my points. I probably won't really send this, but I'm seriously considering it!! What do you guys think? Do you have an insane amount of homework, too?