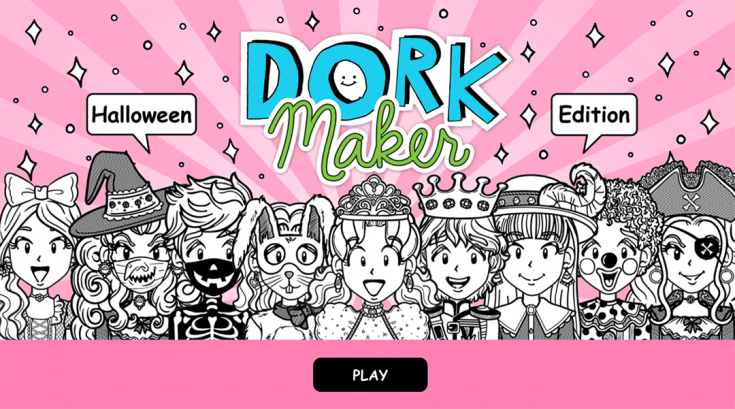 Okay guys, it's the moment you've been waiting for! Drumroll, please…!
Now that October is here and Halloween is coming soon, it's officially time to relaunch the HALLOWEEN DORK MAKER! SQUEEEEE 😀!!
And guess what?! As an added bonus, you'll find new costumes and other fun stuff to make your character shine (like a freaky full moon on the eve of Halloween. I think we're supposed to have one of those this year. What a creepy coincidence, right?!).
So anyway, CLICK HERE and let the SPOOK-TACULAR fun begin! 
Also, be sure to tell me your fav three costumes in the comments section below.