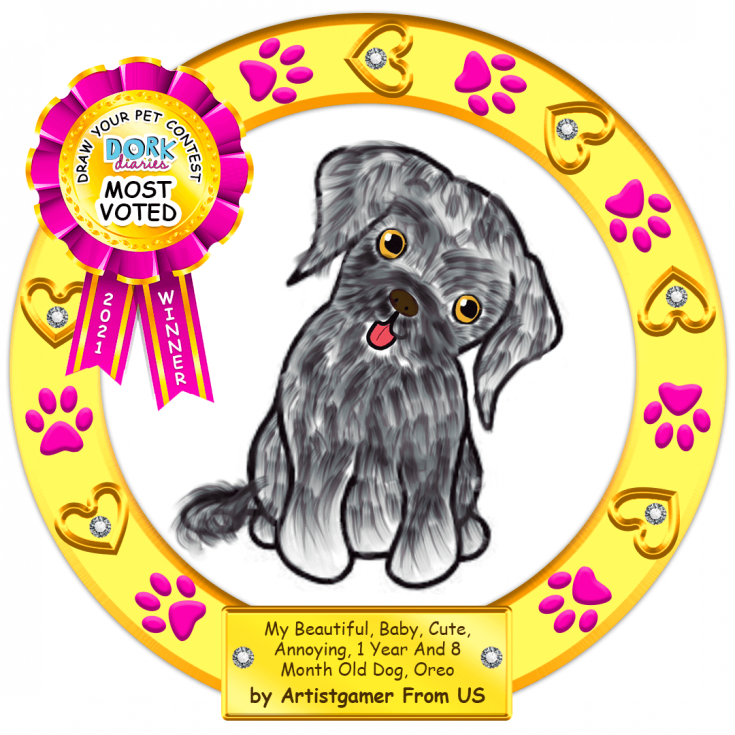 UPDATE: SUNDAY, APRIL 11, 2021
HAPPY NATIONAL PET DAY!!
To celebrate, we asked YOU to draw YOUR pet or Daisy and post it on our website. The drawing with the most votes would be featured here, on NIKKI'S DIARY.
Congratulations to ARTISTGAMER for winning the most votes on the drawing of her dog, OREO!!
OMG! OREO is so cute and fluffy! SQUEEEEEEEEEEEEE!! ARTISTGAMER is a very talented artist.
A special thank you to everyone who submitted a drawing. The Draw Your Pet artwork is a total CUTENESS OVERLOAD!!
You can see more ADORABLE pet drawings by clicking on the link **HERE!**
---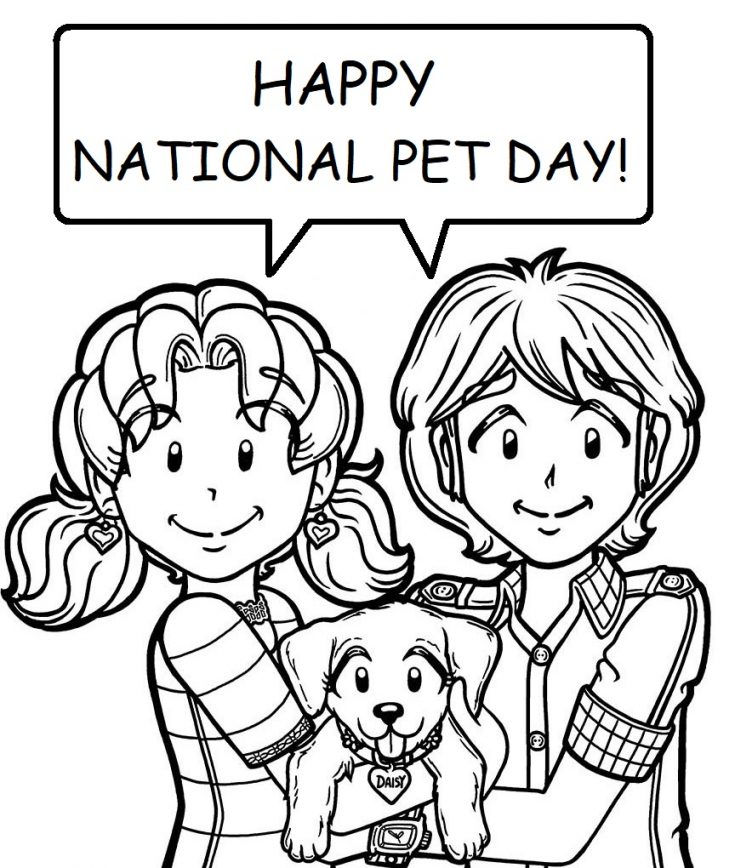 Hey everyone! I'd like to share some exciting news…
NATIONAL PET DAY is Sunday, April 11th!!
I didn't know there was a special day just to celebrate pets. How COOL is THAT?!!
Since we all LOVE, LOVE, LOVE our wonderful pets, I've decided we should start the celebration a few days early with a…
PET-THEMED PUZZLEPALOOZA!
I have FOUR super-cute and fun puzzles just for you. But first, here are a few tips! The correct puzzle pieces will connect and lock in place. Start by finding the four corner pieces and then place the puzzle pieces that have a straight edge. Finally, add the pieces inside the center. This fun and adorable artwork is by Kate Hadfield Designs.
Select your favorite pet puzzle from the ones below, and then click on it to get started. ENJOY!!…
Do YOU have a pet? What is the thing you love most about it? If you don't have a pet, what animal would you love to have and what would you name it? Also, which pet puzzle is your FAV?