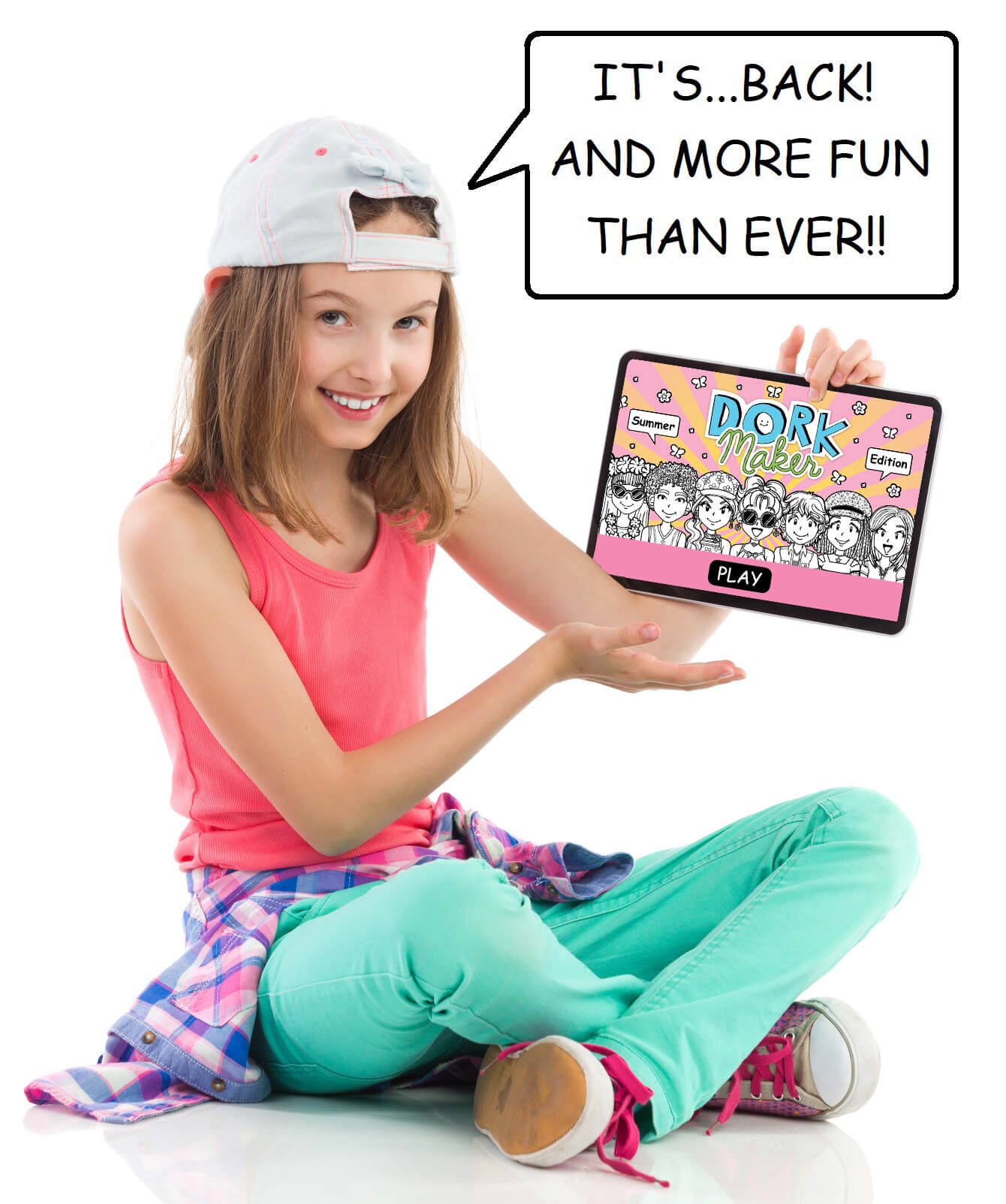 What's up, everyone! Can you believe it's already mid-May?!
In just a few more weeks, SCHOOL will be out for the SUMMER!!
SQUEEEEEEEEEEEEEEEE 😀!!
This it the PERFECT time to announce some FUN and EXCITING news 😀!
Today we are launching our new and improved:
SUMMER DORK MAKER!
We've added lots of trendy clothing, cool accessories, new hairstyles, and MORE! But, the very BEST part is…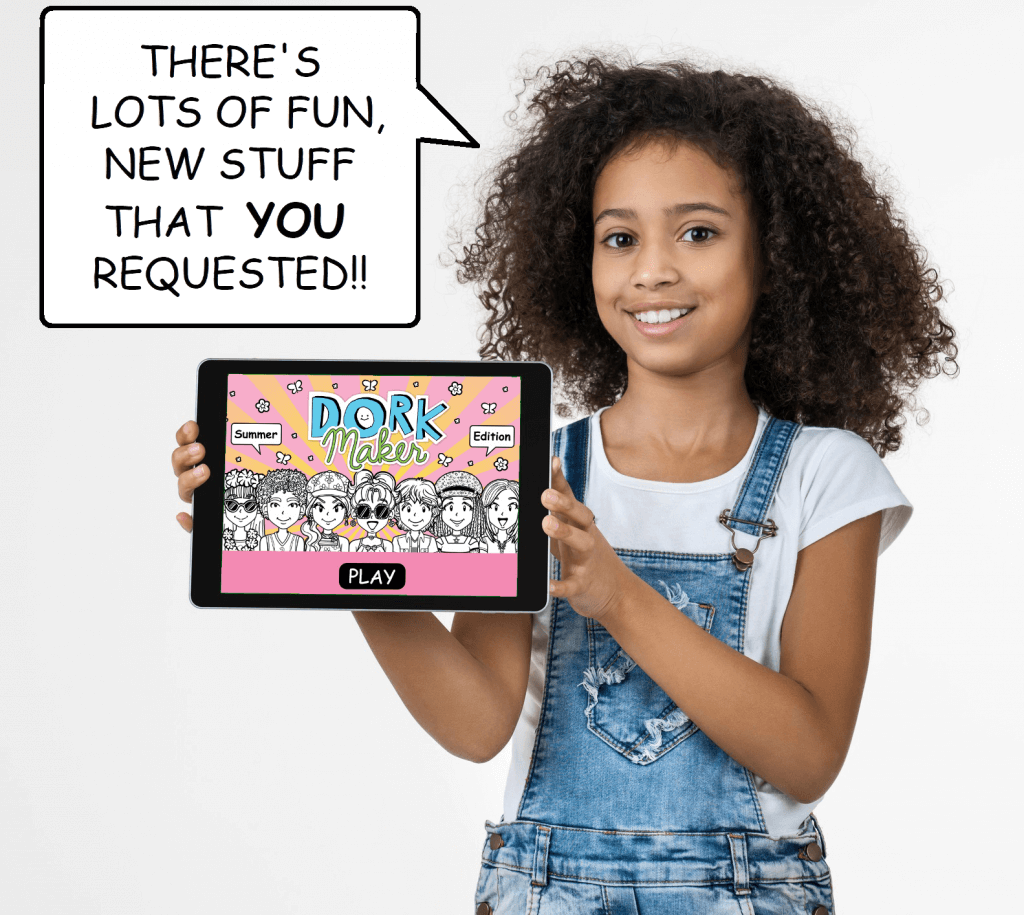 We're also featuring the 21 most recent Dork Maker characters that YOU created in the PREVIEW section below. Be sure to "LIKE" all of your FAVORITE characters by clicking on the ❤️!
You can also CREATE and upload YOUR OWN CHARACTER in TWO easy steps:
STEP 1: Create your original character using our Dork Maker game at the link below. Be sure to save your image file.
STEP 2: Upload your finished and saved character on the Dork Diaries website using our upload instructions. The instructions can be found on the Fan Art page or on this page.
Just click on the Dork Maker photo link below to get started. ENJOY!: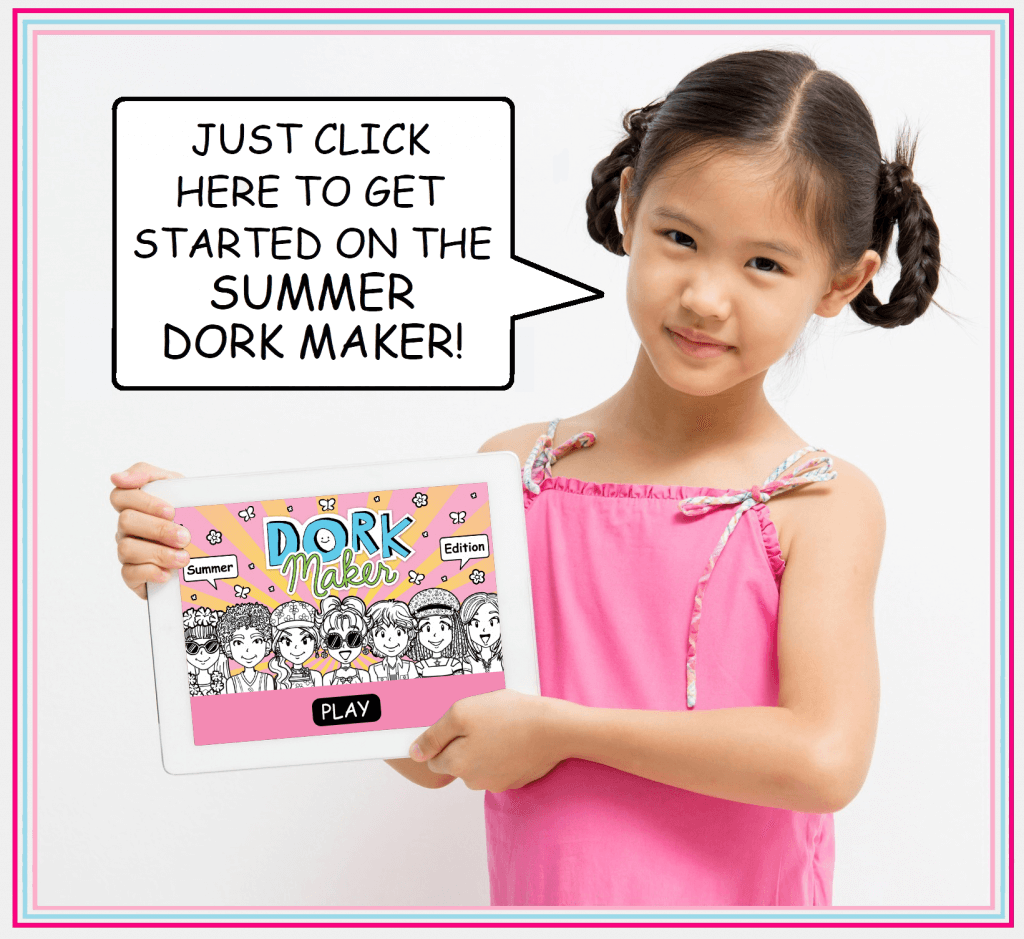 Dork Maker Upload Instructions
When uploading Dork Diaries Summer Dork Maker art, it's important to follow these SEVEN rules 😀 :
1) UPLOAD ONLY ONE IMAGE PER DAY! Any additional images will be deleted.
2) Acceptable formats: .jpg, .jpeg, .gif, .png The Max file size: 2 MB
3) Images MUST be created using the Dork Maker. Please do not alter, change, or add to the image except for coloring it in a neat manner. Save a copy of the Dork Maker image that you created and then upload it on this page below.
4) Please do not upload duplicate images.
5) For "Author Name" just make up a silly name or post without a name. NEVER USE YOUR REAL NAME.
6) For "Title of Artwork" keep the title of your image brief and no more than ONE line (about 30 characters). Remember, a title is NOT a story.
7) NEVER INCLUDE PERSONAL INFORMATION like your name, age, school, city, etc., or similar details about another person.
Your artwork will NOT be published if any of the above rules are not followed. We review every image before it appears on this website. Due to the volume of images received, please allow up to one week for posting.
If you liked these previews, you can see even more SUMMER DORK MAKER artwork creations **HERE!**
I really hoped you enjoyed my updated Summer Dork Maker! Also, remember to click on the ❤️ to "like" your FAVS.