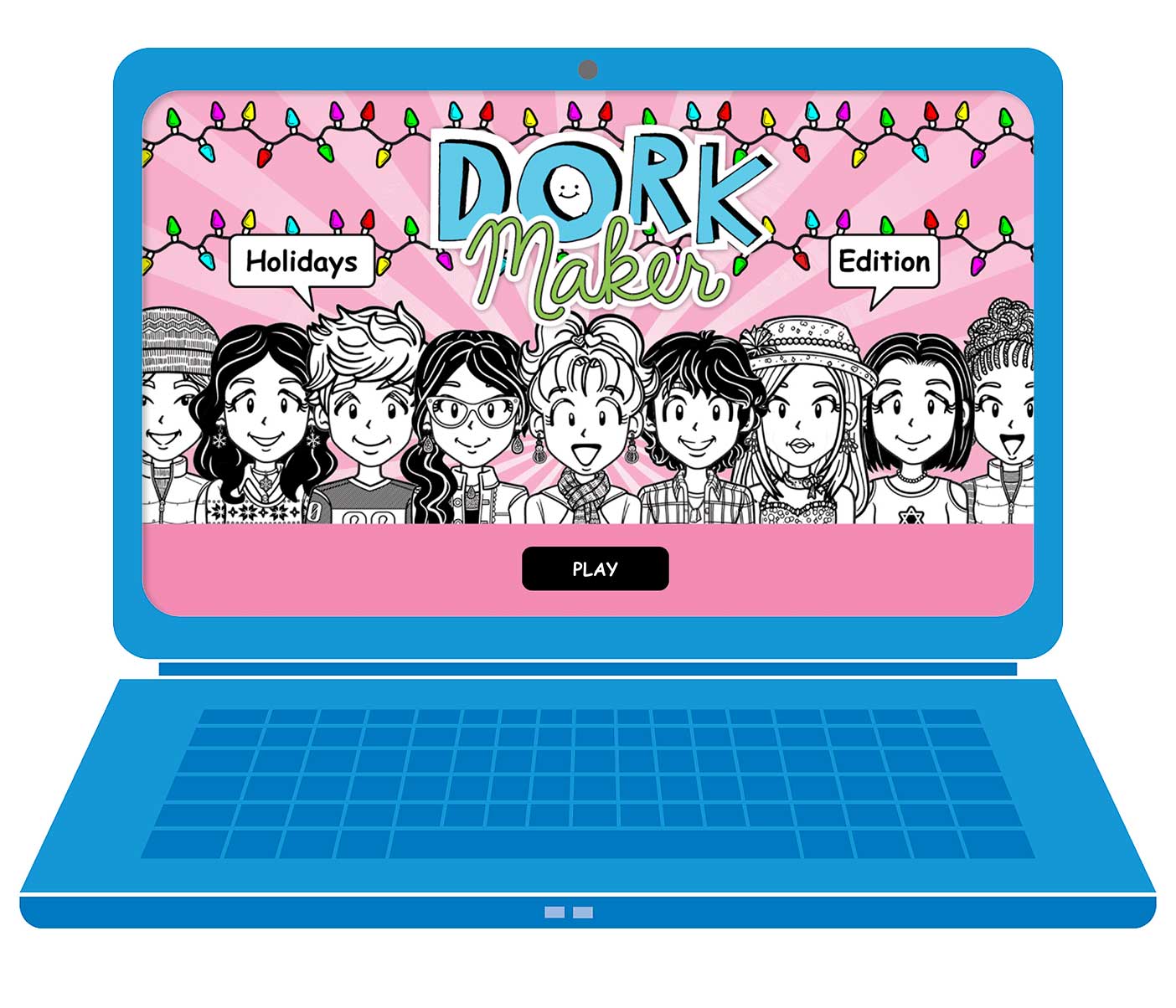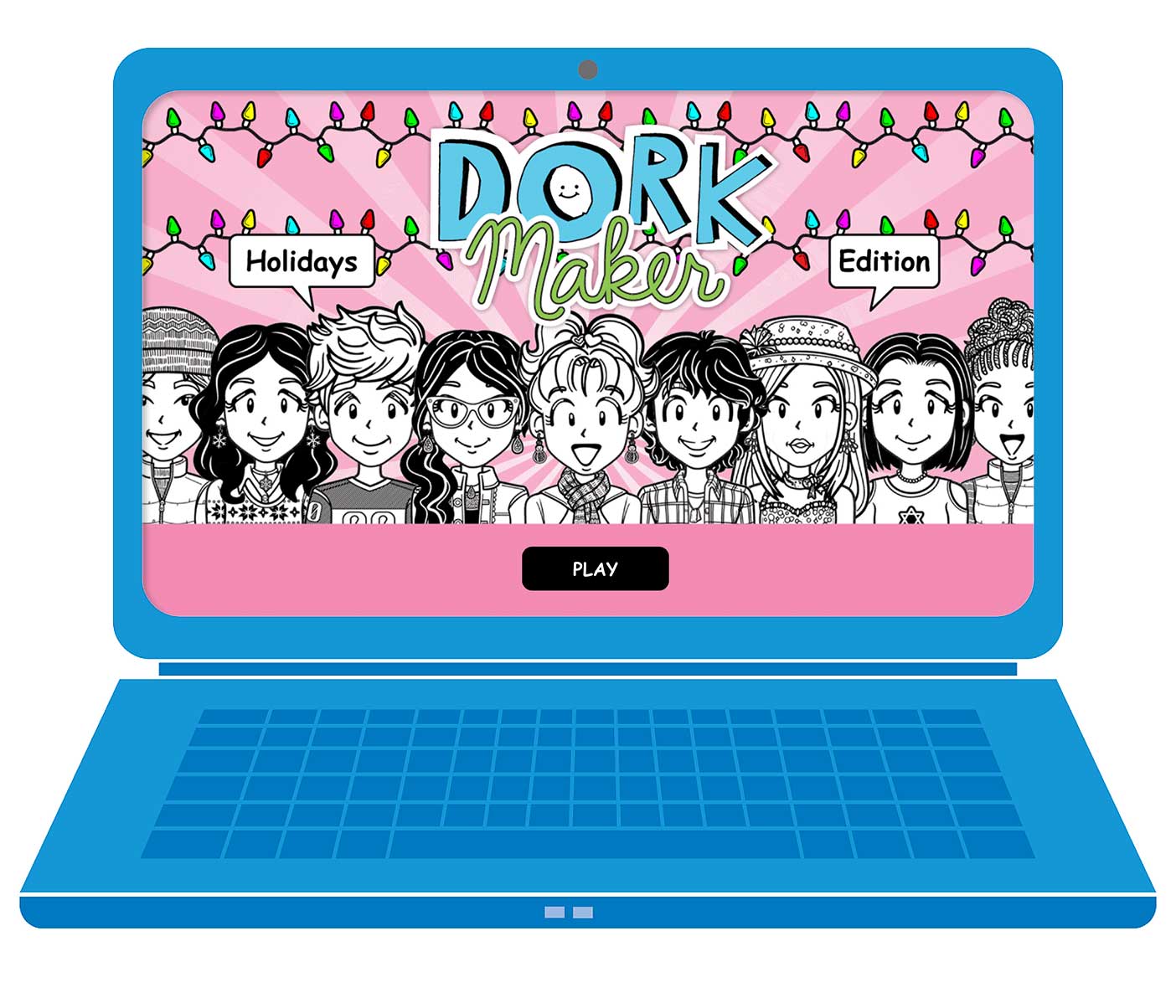 What's up, everyone!
It's Nikki here, and I can hardly believe that Thanksgiving is right around the corner.
And, before we know it Christmas will be here.
So, as a nice surprise, today I'm posting my…
🎄 🕎 ☃️ 🎁
WINTER HOLIDAY DORKMAKER!
🎄 🕎 ☃️ 🎁
As usual, we've added lots of cool new items that you requested, as well as full-color backgrounds!
However, this year, I'd LOVE to do a special event with our Dork Maker characters.
Like maybe a virtual HOLIDAY PARTY and YOU can attend with a FRIEND as Dork Maker characters!    
I know. I KNOW!! That sounds pretty KAY-RAY-ZEE!
To be honest, I'm not sure if I could actually pull off a virtual Holiday party, but we can have a lot of FUN discussing it! RIGHT?!
So, I would LOVE to hear your IDEAS in the comments section below:
What should our Holiday party be called? We need a theme and a name!
What activities would YOU (your Dork Maker character) like to virtually attend? We could have rooms for dancing, gift exchange, games, crafts, snacks, etc.
Would you like for your character to hang out with your FAV Dork Diaries character? Like maybe sit at a table or participate in an activity with them?!
What would you wear to my Holiday party? Warm-N-Comfy Casual clothing, Cute-N-Trendy party clothes, or Breathtakingly Beautiful Ball Gowns?
What other cool and exciting ideas do you have for our virtual Holiday party?
I'm DYING to hear them all, so please post them in the comments section below.
But, remember! Right now, all of this is just a fun discussion, NOT an actual plan!
Hey, who knows!! Anything could happen 😀!!