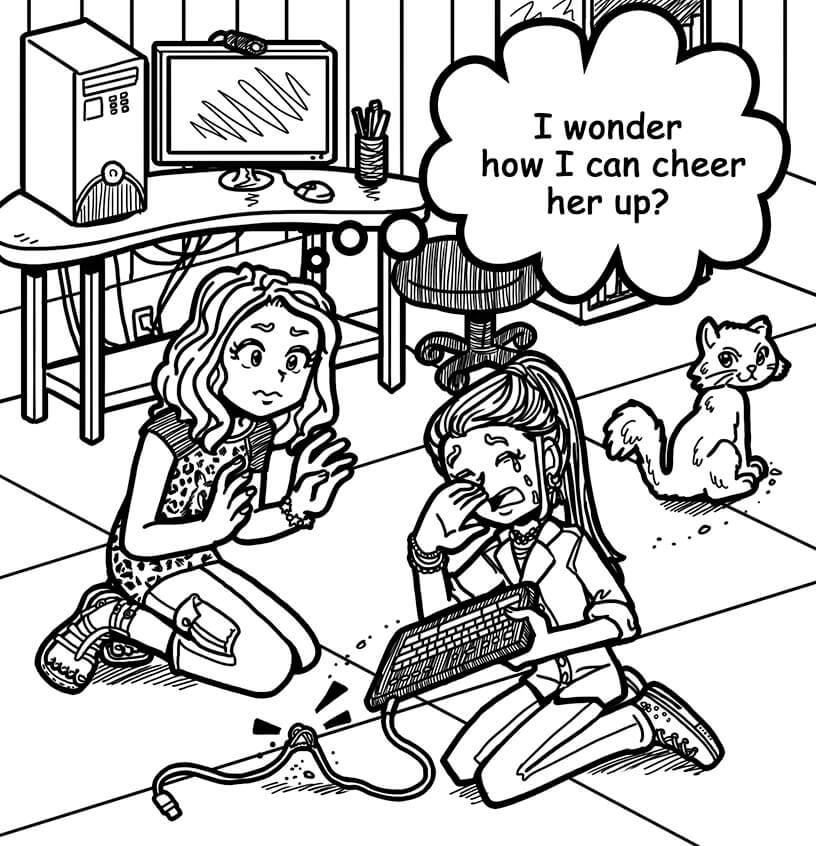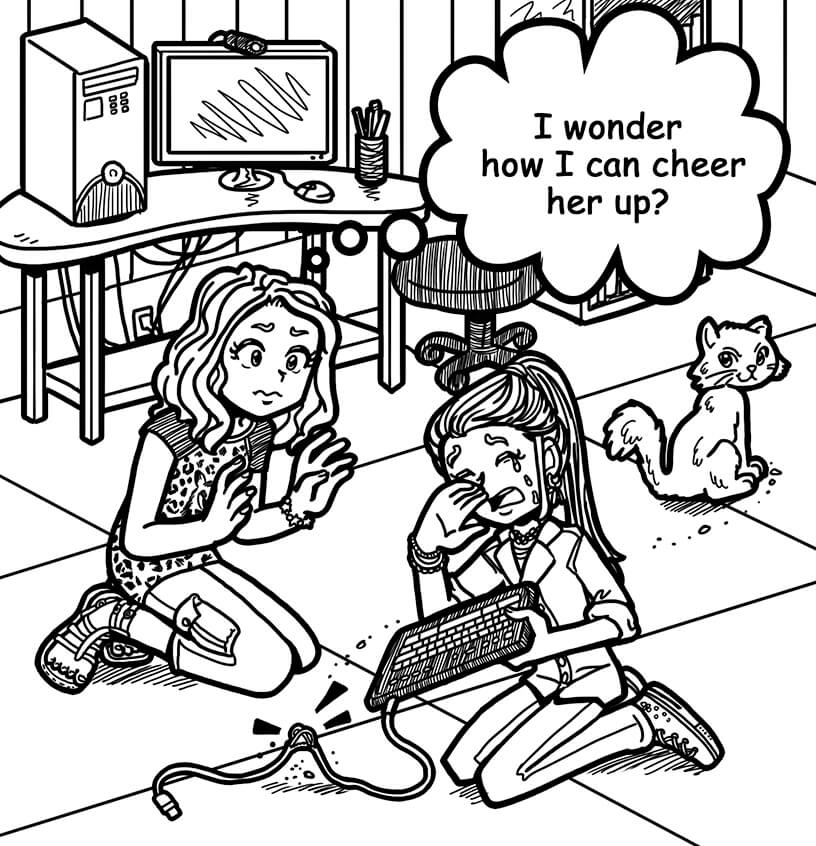 I have a friend who's one of the best types of friends you could ask for. If I have a problem or there's something bothering me, she'll listen to me vent, and she tries her best to help me solve the problem.

She's also very happy and optimistic, and she never lets anything get her down. I believe that being good friends with her can help anyone be a happier and kinder person, and I'm really thankful to have her as one of my best friends.

But now, she's going through some tough troubles of her own. Even though she tries to hide her sadness, her smile just isn't the same and her voice doesn't have the cheerfulness it used to have.

I really want to help her, especially after all she's done for me, but I'm afraid I'll accidentally say the wrong thing and make her feel worse. How do I comfort her?

Anonymous
Hi there, my new anonymous pal! It sounds like you and your BFF are two peas in a pod, because you're both super thoughtful and totally awesome friends!
I get why you'd be worried about saying the wrong thing, since she's always been so helpful to you. But I'm going to let you in on a little secret: when it comes to telling someone that you care and you're there for them, there's no wrong way to say it!
And really, that's all you need to do: let her know she can count on you to be by her side.
It's not like you need to somehow magically fix everything that's getting her down.
And I doubt she'd expect you to do that because she knows you're not a magician. (I'm assuming you don't have a top hat and a rabbit stuffed away somewhere in your room, right?)
So, instead of trying to come up with the perfect words, or stressing yourself out trying to find solutions to all her problems, try one of these super simple and yet totally effective ways to say "I got your back":
If you ever need to talk, I'm here!
Whatever you're going through, you can tell me!
I care a ton, and I'll always be here if you need me for anything!
And one more thing: I can tell you miss her sunny smile and cheerful attitude, but sometimes we all just have to feel down for a while. And sometimes the best thing a friend can do is to understand and be okay with that.
Don't worry, though! No one gets down FOREVER! As Zoey says, quoting one of her gazillion self-help books, "Tough times never last, but tough people do!"
What do you guys think? Do you have any advice to add?