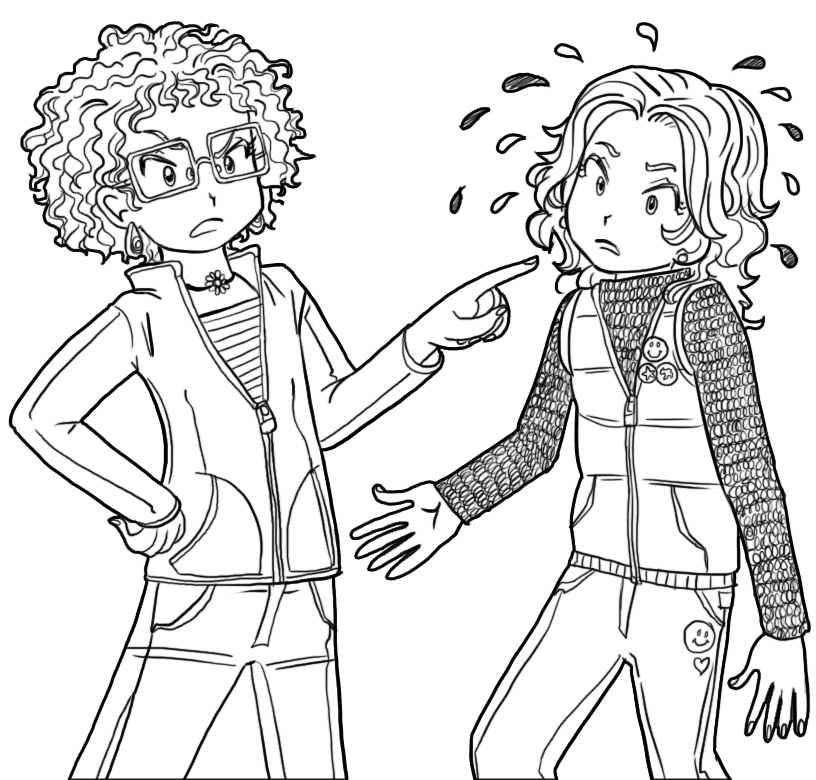 I've got a friend who bosses me around. When I don't want to do something like go to the movies, she just says "well tough" and it really annoys me. Can I have some advice?

Kristen
Hi Kristen! That's SO annoying your friend does that to you! I had a super bossy friend once in third grade, and she was ALWAYS telling me what to do!
She thought she could just snap her fingers and I'd jump.
She asked me for favors pretty much all the time, but whenever I asked HER to do something, she had some LAME excuse why she couldn't, like, "I might break a nail!" (And that's when I asked her if I could have one of her cupcakes…it made NO sense!)
One time she even told me to give her my lunch money because she forgot hers. I mean, it was like she didn't even care if I STARVED!!
Eventually I had to just tell her, "Enough is enough! You are NOT the boss of me!!"
I think YOU need to tell your friend what's up too.
She probably thinks it's OKAY to do this and that you'll just do whatever she says.
Or maybe she just doesn't realize how bossy she's being.
Next time she says "well tough" or tries to get you to do what she wants, you could say something like, "I don't want to do that, so I'm not going to."
If she keeps bossing you around, you could say, "I want to be your friend, but I really don't like when you tell me what to do!"
She MIGHT apologize and start being less pushy.
Or she might get even MORE bossy then and try to make you feel bad for speaking up. If she does that, she might not be a really good friend to have. REAL friends don't make their friends feel bad on purpose!
If she doesn't take your feelings seriously, then maybe you should hang out with other friends a little more instead…friends who WON'T think it's ALL about them!
So that's my advice…speak up and say no when you want to, give her a chance to change, and spend time with other friends if she doesn't.
What do YOU guys think? Do you have any advice for Kristen?