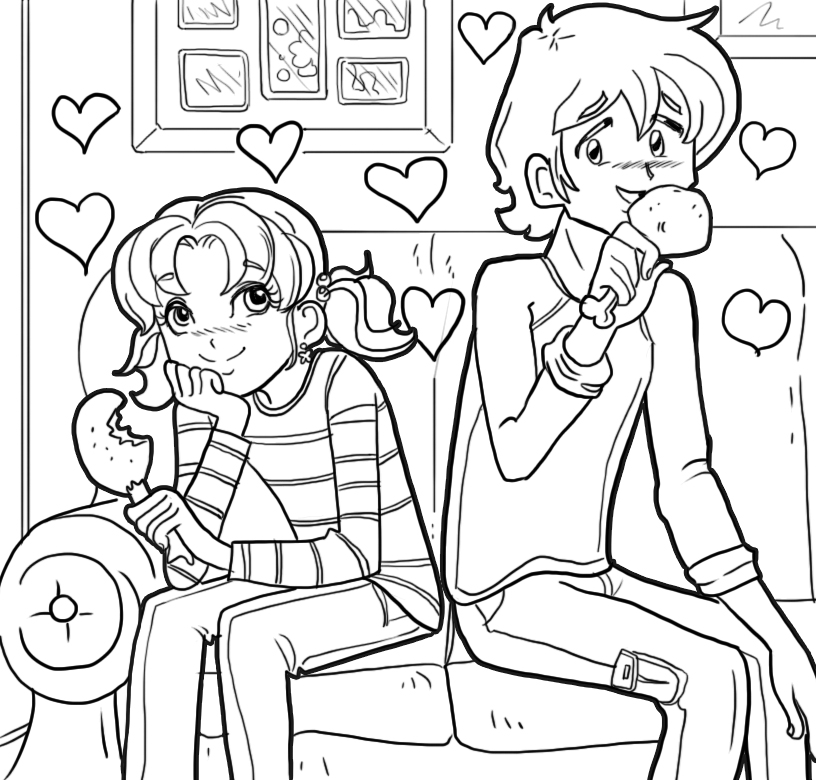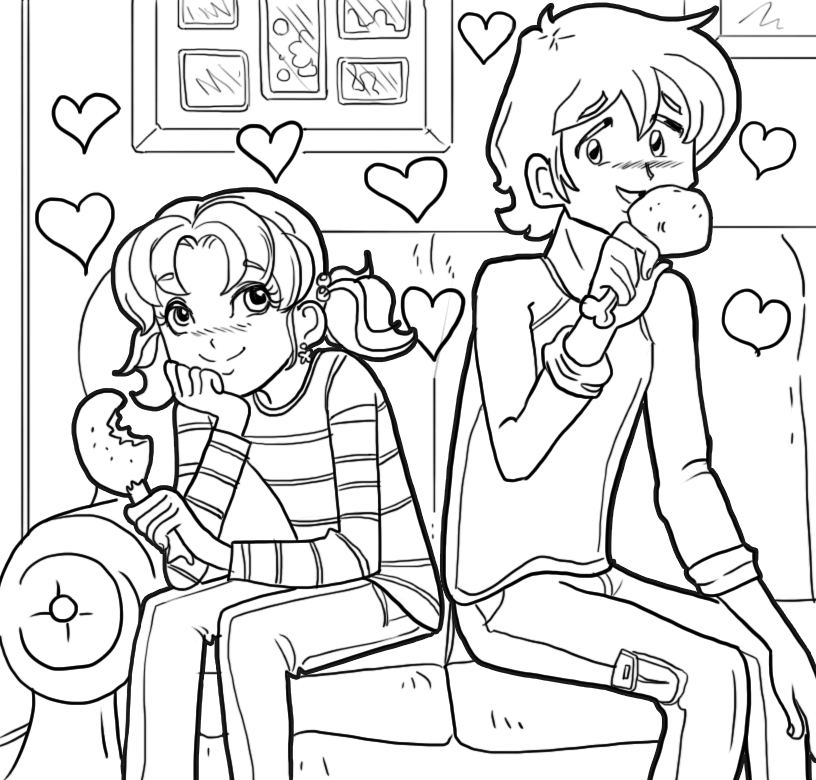 I felt SO bad for Brandon on Friday!! I texted him to see how his Thanksgiving was (because I'm a super awesome friend!) and he told me he'd spent the WHOLE day sick in bed!
He'd gotten some kind of nasty stomach bug on Wednesday night, which meant NO turkey, NO cranberry sauce, and NO pie of any kind.
Oh, the horror!!
I asked him if his grandmother had saved him leftovers so he could eat some when he felt better, but get this…SHE had gotten sick too!
I know what you're probably thing. What about his grandfather? Had HE saved them both some Thanksgiving dinner?
Nope! None at all!
And no, he hadn't spent the day sitting alone at the table with a massive turkey all to himself, laughing maniacally, like, "The bird's all mine! Muah ha ha ha ha!"
Originally, he was supposed to volunteer for an hour with Brandon and his grandmother, serving food to the homeless. But since neither of them could come (OR get out of bed) he ended up volunteering for a big chunk of the day.
I just pictured Brandon curled up on his side with dry mouth, hallucinating about a fully cooked turkey running down the street, that he couldn't catch, no matter how fast he ran.
Then I pictured him waking up every half hour or so, looking at the clock, and thinking, "Maybe if I get up I'll feel better and can get some pie!"
But NOPE! Instead he'd get up and feel a TORNADO in his stomach and realize he was about to hurl up a lung.
The poor thing!
After texting back and forth about a bazillion times, I decided to call him.
I was SO nervous!! I don't know why I get all sweaty-palmed and red in the face when I think about calling him.
I have full conversations with him pretty much all the time in school, but the second I get on the phone, I'm all awkward and tongue-tied, like, "Ummm…so…how's…your… phone today? Working well? Fully charged?"
I'm SUCH a dork sometimes!
I don't know if it was because I had an important mission, but this time I wasn't weird at all!
I called him and said, "That's so sad you didn't get to eat Thanksgiving dinner, and that you don't have leftovers either. Luckily for you, I do!"
THAT was my mission: bring him some leftovers!!
Since he still wasn't feeling well on Friday, we decided I'd stop by on Saturday.
Luckily, I didn't have to worry about him seeing my dad's roach van…I'm SO relieved I don't have to freak out about that anymore!!
And I was even MORE psyched that my dad agreed to come back in an hour so we could hang out.
I made a nice big container of food, so there'd be some for his grandparents too. But instead of putting it on the ground when I rang the doorbell, I balanced it on one hand, like a waitress holding a tray.
When he answered the door, he looked SO cute that I almost dropped it. That would have been SO embarrassing! Luckily, I caught it right before it fell.
His grandparents ate their food in the kitchen, and we ate ours in the living room, watching the Macy's Thanksgiving Day Parade, which he'd recorded on his DVR.
But get this…the best part was right before I left. He said, "Thanks Nikki. I'm grateful for you."
Awwwww!! I turned BRIGHT RED and mumbled, "Me too!"
Then he said, "You're grateful for you too?" and we both laughed about it.
I really wish he didn't have to be sick on Thanksgiving, but I'm so glad we got to have a second one, all to ourselves! 🙂