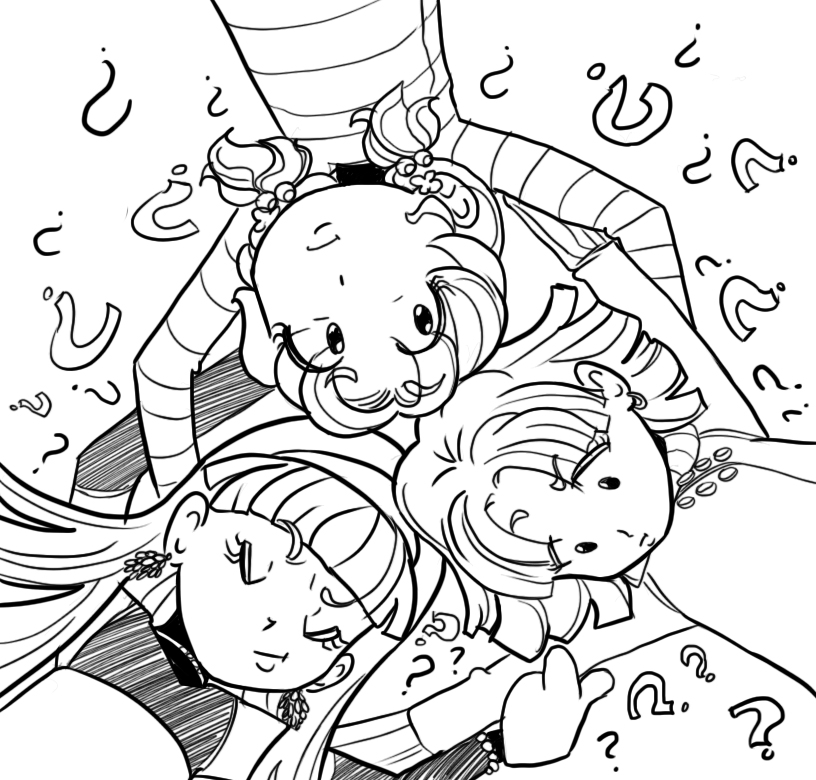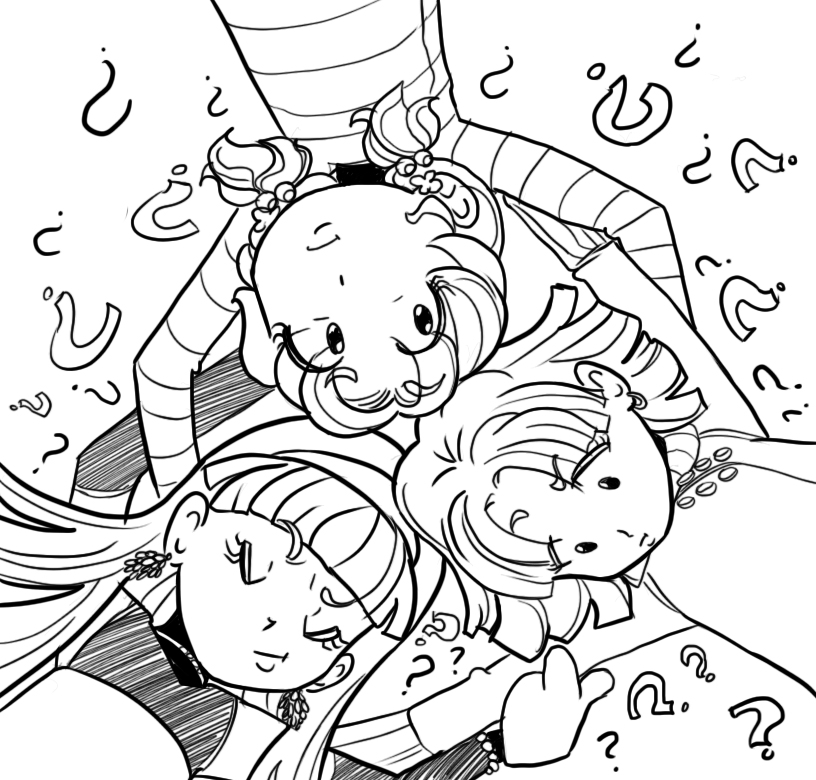 Okay, so my title is a little deceiving…I don't actually KNOW what my award is for, but Chloe and Zoey came over yesterday after school and I think we figured it out!!
I was SO excited to tell them about what had happened in the teachers' lounge because I knew they'd make me feel even cooler about it.
They ALWAYS make even my smallest accomplishments seem like HUGE deals.
That time we made a ton of money on my family garage sale, Zoey told me, "Wow you're SUCH an awesome business person. You should change your name to Nikki Trump!"
Then this other time, after I gave Chloe really good advice, she said, "Nikki you're SO good at giving advice. You could TOTALLY be the next Tyra…or OPRAH!"
Okay, so I get kind of annoyed when my mom does the same thing because it sounds super patronizing. (Like, "Wow you did such a good job making your bed. You're the best bed-maker in Maxwell history!")
But when THEY do it, I don't feel like a three-year old getting a gold star…I just feel super awesome!
When I told them what I'd heard about the award, they started doing the snoopy dance with me. We must have looked SO ridiculous…the three of us jumping around like a bunch of DORKS!!
Since I was DYING to figure out what the award was for, I asked them what award THEY would give me, if they were teachers.
Chloe was just about to rattle off some ideas when Zoey said, "Let's each make a list!"
I LOVED that idea!! If they both came up with a few possibilities I thought we'd guess it FOR SURE!
After about 10 minutes, they both read their lists out loud. I saved them so I could write it all here, word for word!
This is what Zoey wrote:
Best library worker (with two of the EXACT SAME awards going to Chloe and me! :))
Best friend ever (as evidenced by her two very grateful BFFs!)
Best chairperson (since you did a super awesome job with the Halloween dance!)
This is what Chloe wrote:
Best singer (you totally rocked in the talent show!)
Most improved in athletics (since you did an AWESOME job in the ice skating competition!)
Overall awesomeness award (hey, you never know!)
I highly doubt one of those is the award I won…though they TOTALLY should give out overall awesomeness awards! Still, it was so cool to hear all the things they think I do well!
I'm seriously considering carrying these lists around with me so I can pull them out to make myself feel good whenever MacKenzie says something OBNOXIOUS like, "Hey DORK…did your grandmother cut apart her shower curtain to make you that HIDEOUS shirt?!"
As I was telling Chloe and Zoey how super grateful I was for all their compliments, it hit me. I know what award I won! I bet it's best journalist for all my hard work as Miss Know-it-All!
I helped a TON of people with my advice…I even had teachers asking me for help. Maybe THAT was the teacher who nominated me!
What do you guys think? Do you think it's a journalism award? Or something else? What award do you think YOU'D win?