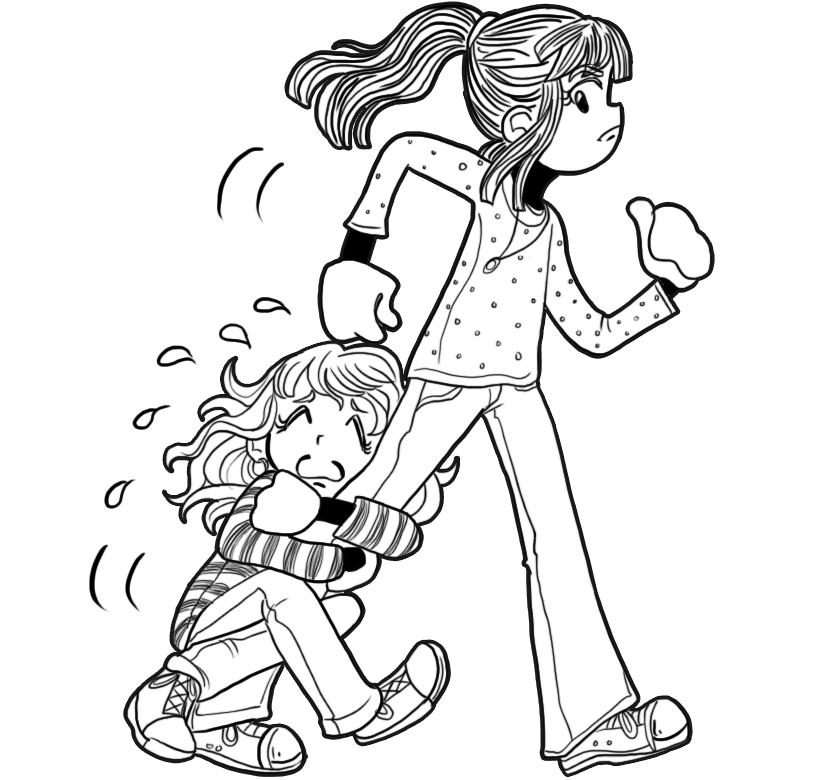 I have this friend who moved to our school about five months ago and she is so nice! She's finding it hard to fit in and I realize it must be tough for her.

For about three months now she has been hanging around with me and telling me that she wants to join my group, which I was totally fine with! But she's becoming way too clingy now and even some of my friends are starting to notice it.

She's making me feel so claustrophobic and annoyed. We have nothing in common, she always wants to hang out, she's always texting me, she always waits for me outside of class, and I just feel sad now.

I don't want to be mean and tell her to back off, but I feel like that's my only option. What should I do?

Keila
Hi Keila! That's a tough situation you're in! It sounds like your new friend is TOTALLY depending on you to avoid the awkwardness of being new.
I mean, I get why she'd do that. You seem super nice, and I bet it's way less scary to just follow you around than it is to meet lots of new people. Still, a girl needs some room to breathe!!
You mentioned that you guys have nothing in common. Do you still want to hang out with her sometimes?
If you do, then you might want to help boost her confidence so she doesn't end up suffocating your friendship. You could encourage her to join a club or tell her she'd be awesome in the school play.
This way, you don't come right out and say, "Girlfriend, you need some new friends!" Instead you help her feel self-assured enough to go make some.
You could also try to get her to talk about her feelings so maybe she can realize how clingy she's being. You could say something like, "Has it been scary being new in school? Have you been nervous about making friends?"
I think it's a good idea NOT to say, "Back off!" because that would probably totally hurt her feelings. But you could say something like, "I'm going to hang out with another friend this weekend. See you in school on Monday!"
That way you're making it clear you'll have something else going on so you won't be available for her…and she won't be shocked if you don't answer her texts!
If you feel like you just don't want to hang out anymore, I say just be honest so she doesn't have to sit around guessing why all of a sudden it seems like you ditched her.
It will probably hurt her feelings…but it will hurt her WAY worse if you just start acting super cold without explaining yourself.
So that's my advice: If you want to be friends still, help her make some new ones. If you don't want to be friends, fess up.
What do you guys think? Do you have any advice for Keila?