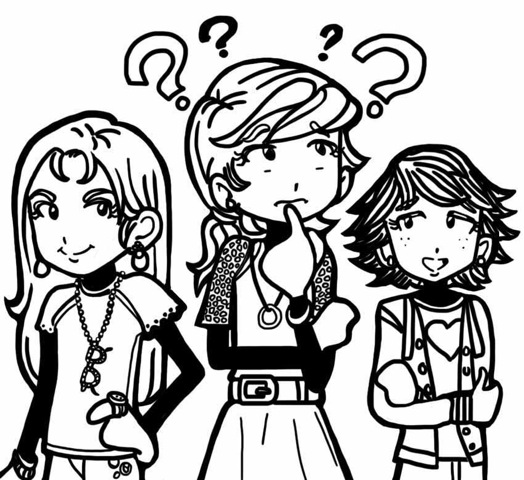 I have a friend named MarryJane who's my best friend. I also have a friend named Kimmaya. I like them both but MarryJane doesn't like Kimmaya. Also, MarryJane is really mean. First of all, she makes fun of me and embarrassed me. She lies and doesn't take friendship seriously! I like hanging out with her because she's my ticket to popularity. Her friends are nice and she can be nice at times. Should I let her be my friend or be a wimp and be with my friend Kimmaya?

Kimberly
Hi Kimberly! I have SO many thoughts about your question that I don't know where to start!
So on the one hand, it sounds like MarryJane's a pretty bad friend to you. I mean, she's mean to you…AND she embarrasses you…AND she lies to you. And she probably thinks it's okay because you keep hanging out with her anyways.
That's kind of like saying, "My dog keeps biting my hand, but I love sticking my hand in his mouth! What should I do?"
On the other hand, you said you're mostly hanging out with her because she's your ticket to popularity. So in a way, you're not really being a great friend to her either, because you're trying to get something from her.
Then you have this other friend Kimmaya, who's probably a WAY better friend to you, but you mentioned being friends with her would make you wimpy.
Maybe I'm just saying this because I'm a dork and proud of it, but there's nothing wimpy about having nice friends!
I know it probably seems like being in the popular crowd is more important than anything. I'm pretty sure every girl I know has thought about being a CCP at least once or twice!
But trust me, it's WAY more important to be around people who care about you and have your back.
Those are the friends who will bring you your homework when you're out sick. They'll listen when you're having a big problem with your bratty little sister or your crush.
And they'll NEVER make fun of you, lie to you, or embarrass you. You might not feel as cool, but I'm sure you know how I feel about that…it's a lot better to let your inner dork shine through!
So to summarize with a simple math equation:
Mean friends + popularity = unhappy most of the time
Nice friends + not so much popularity = happy a lot more
What do you guys think? Do you have any advice for Kimberly?