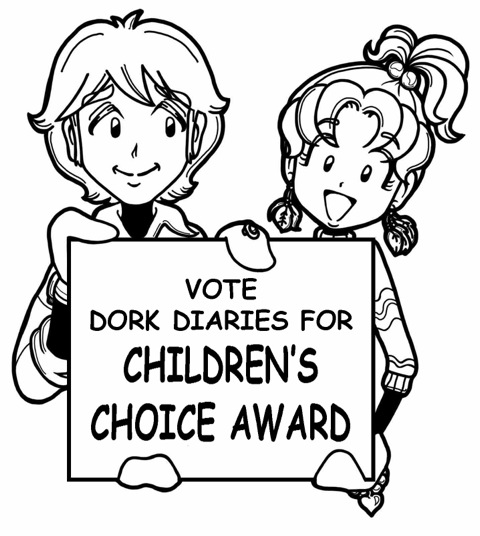 WOW! I can't believe it…my diary is up for ANOTHER award!
You guys did such an awesome job helping me with the Kiddo Awards, so I'd LOVE your help with this one, too!
This award is for "Book of the Year," and it's for Dork Diaries 4: Tales from a Not-So-Graceful Ice Princess.
It's pretty easy to vote. All you need to do is click on this link:
http://www.bookweekonline.com/voting/5-6
My category is the first one and my book is in the top left-hand corner, so it's super easy to find!
Once you click on my diary, you just scroll down to the bottom of the page, enter your age, enter the state you live in, and then click "submit vote."
If you REALLY love Dork Diaries, after that you can tell a friend to vote…and your sister…and your Mom. Hey, every vote helps!
Thanks so much everyone. You guys are awesome! 🙂