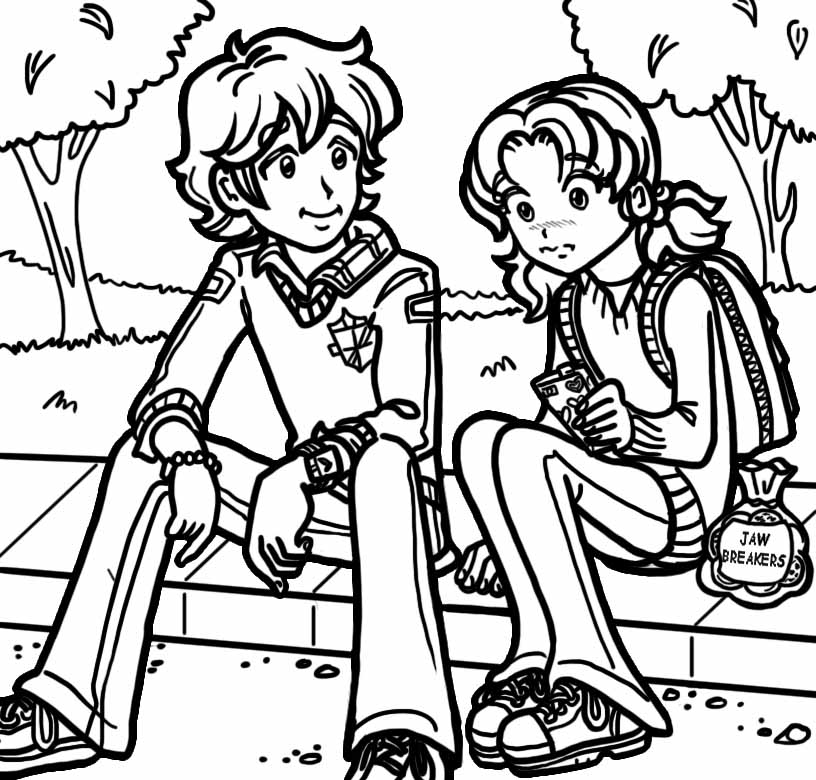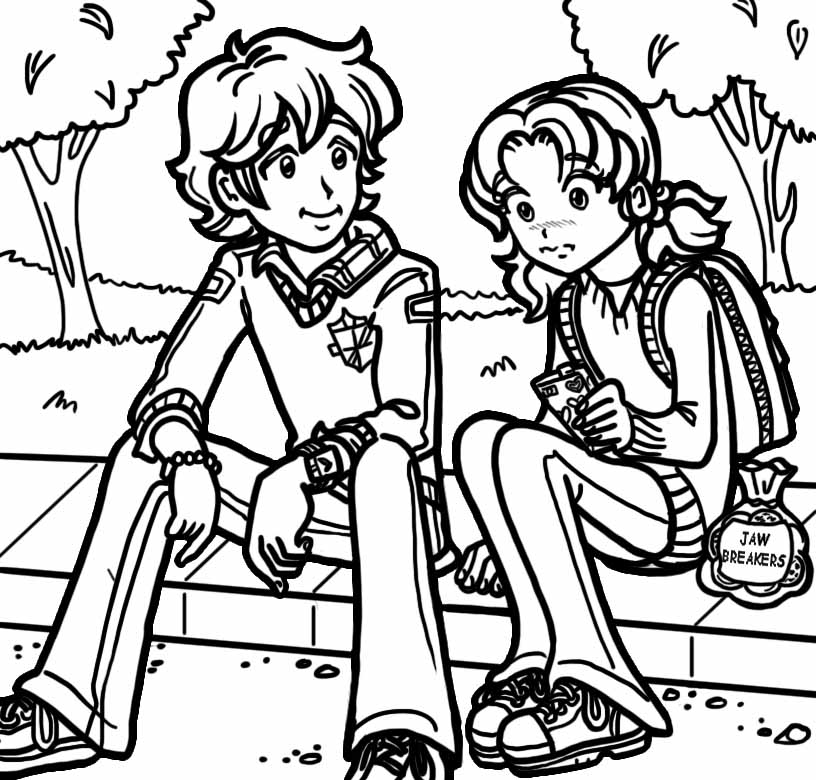 I know I kind of left you hanging with the whole Brandon text thing over the last couple of weeks.
In case you don't remember, I accidentally sent him a text about how cute he looked in school, THINKING I was sending it to Chloe.
Then a while after that, HE accidentally texted me saying that I looked cute, after he saw me at the bowling alley near the animal shelter.
Neither of us ever brought the texts up to each other because…well, it was just SUPER awkward!!
I figured since we both did the same thing, we were even, so we should just forget about it and NEVER speak about it…to ANYONE!
Then yesterday I was sitting outside of school waiting for my mom to pick me up, because I hurt my leg in gym class.
(She was SUPER late, and I had a feeling it was because SOMEONE was whining for candy and blaming it on her imaginary friend. If Miss Penelope wasn't a hand, I think she'd DEFINITELY have gazillion cavities!)
Anyways, I was sitting there, feeling kind of antsy, when I decided to text Chloe to see if she wanted to come over later that afternoon.
Right when I put her name in the "to" field, I heard, "Careful…those things are dangerous."
I turned around and saw it was Brandon!
OMG! I turned BRIGHT red!! He may as well have said, "I saw you doodling my name in your diary the other day with hearts all around it. You have a HUGE crush on me, huh??"
I mean, he was pretty much acknowledging that he knew I sent that text, and even though I already knew he knew, I never thought he'd actually say it to me!!
At first I couldn't think of anything to say. I mean, I'm HORRIBLE with thinking on the spot! And when you add RCS to the mix, I turn into a mumbling, stuttering fool!
I got totally flustered and pretty hot. I started sweating EVERYWHERE! Even my EARS were sweating!
After what felt like FOREVER, I looked at him and said, "Um, well, yeah, phones, and texts, you know…"
Then he said, "What? No, I meant…" and he pointed at a bag of jaw breakers that I had next to me. (OK, so Miss Penelope isn't the only one who sometimes eats too much candy!)
I was SO relieved!! And then kind of embarrassed.
He didn't even mean to bring up the text thing, and then I brought it up and got all weird and awkward about it!
I wasn't sure how to recover from what I said, so I said, "Oh, well, yeah, the jaw and stuff…" which made no sense whatsoever!!
I mean, I couldn't have formed even ONE complete, intelligent sentence?? Something like, "Yes, Brandon, I enjoy a jawbreaker on occasion."
I thought FOR SURE he'd just say, "Well, see you later," and walk away. But instead, he sat down next to me and said, "How's your leg?"
Awwww! He's SO sweet! I'd told him in lunch that I'd hurt it.
Then I said, "It's okay. Luckily I like JAW breakers, but I'm not a LEG breaker."
I know! It was a HORRIBLE joke! But he laughed a little anyways, which made me feel really good.
Guys don't give you pity laughs unless they really like you!
After that he waited with me until my mom came, which was TOTALLY nice of him.
When she got there and I got up to walk to the car, he smiled and said, "Bye Nikki. Text you later."
He NEVER texts me! Maybe that was his way of saying, "I know you know, and you know I know, so let's just joke about it." Or maybe he plans to start texting me on the regular now.
What do YOU think it meant??