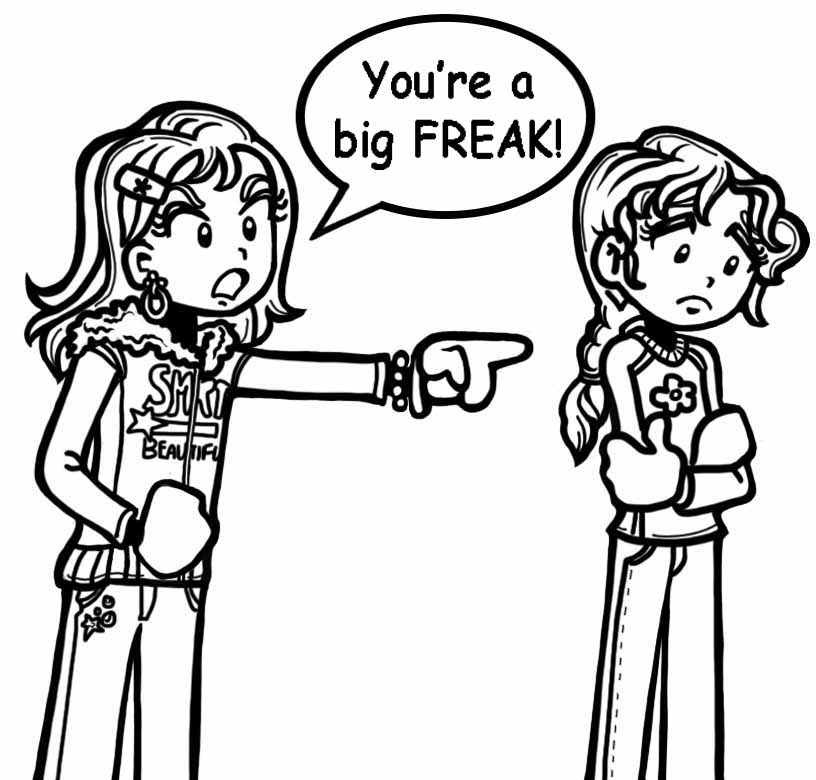 One of the CCPs at my school told me that I'm emotionless, personality-less, a freak! I didn't care at first, but I'm starting to think that maybe what she said is true! Can you please help me?

Caramell
Hey Caramell! There's a TON I don't know about you, but I can say with ABSOLUTE certainty that you are NOT emotionless or personality-less…and you are DEFINITELY not a freak!
How can I say these things without knowing much about you?
Well, for one, you're feeling a little upset and worried about this whole thing. Upset and worry = emotions!
If you were just a blank slate with no feelings or personality, you wouldn't feel ANYTHING about this. You'd just stare at a wall with no expression on your face, like you were in a coma with your eyes open!
And as for being a freak, I know you're not because NO ONE is. That's just something super mean people call OTHER people when they don't understand them.
This CCP sounds like a pretty horrible person!
She just wanted to make you question yourself and feel bad about yourself. If she thinks being cruel and nasty gives her an awesome personality, then she's really not a good personality judge!
So I say, don't take what she said to heart. If I had a dime for every time MacKenzie called ME a freak, I'd own AT LEAST a hundred iPads.
Instead of worrying about her LAME opinion, spend some time with your friends…the ones who KNOW you have an awesome personality, whether this CCP agrees or not!
What do you guys think? Do you have any advice for Caramell?