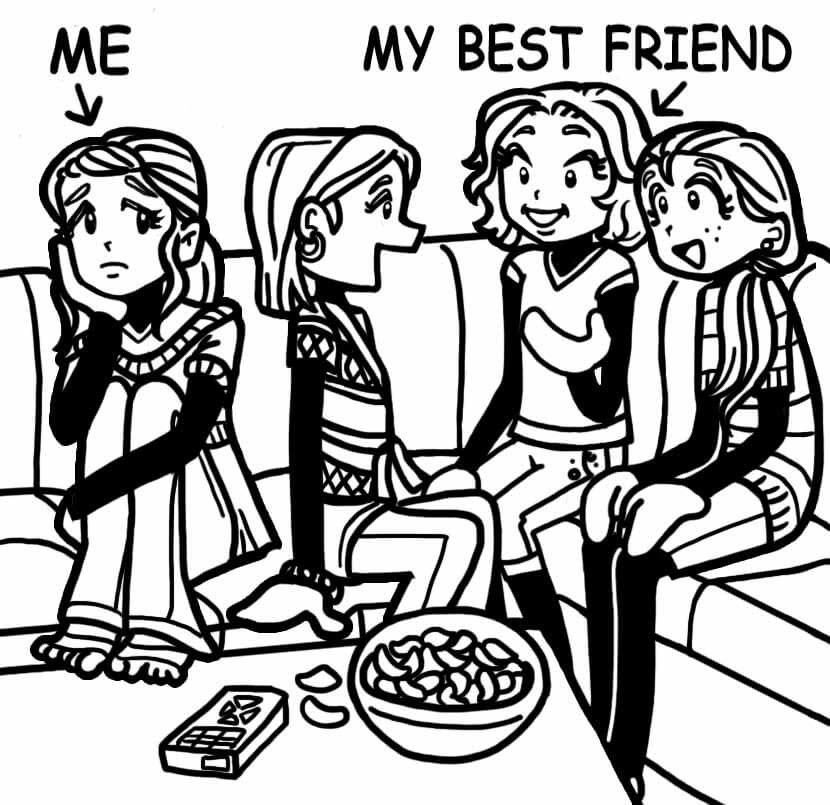 I feel like I'm not popular or cool, but my BFF is. I sometimes feel like a shadow next to her. What should I do?

Havana
Hi Havana! You didn't mention your friend's name, so I'm going to refer to her as MacChloe (because MacKenzie is the most popular person I know, but since you're talking about your BFF, she's probably nice, like Chloe!)
I totally get why you feel insecure if it seems that a lot more people like MacChloe, but maybe more people like you than you think.
After all, SHE does. She's YOUR best friend, and it sounds like she has a lot of options!
So that's the first step in dealing with this situation: realizing YOU'RE just as awesome as she is, and there are probably more people who realize it than you think!
The next step is figuring out why you feel in her shadow. Is it JUST because she seems to get more attention than you, or is it because you're not living in your personal spotlight?
What's a personal spotlight, you ask? It's the EXACT opposite of someone else's shadow: it's when you do YOUR thing how YOU want to do it in the awesome way that only YOU can!
So for example, I'm a TOTAL dork at school. But I have lots of stuff I love doing, like drawing (and eating pizza, but that's not really relevant here…).
I might never be the most popular girl in school (okay, let's be honest…I DEFINITELY won't be!) but I'm doing my thing with my art. I even entered a contest with it…and won! Art is my way to shine, no matter how dorky I am!
What's YOUR personal spotlight? What are you good at? What do you love to do? What makes you happy? If you don't have one, maybe join a new club…WITHOUT MacChloe. You can't be in her shadow if she's not standing next to you!
If you focus on what you love to do, you'll feel a lot better about yourself, whether your friends are popular or not!
So that's my advice: remember that you're awesome and do what makes you feel awesome.
What do you guys think? Do you have any advice for Havana?