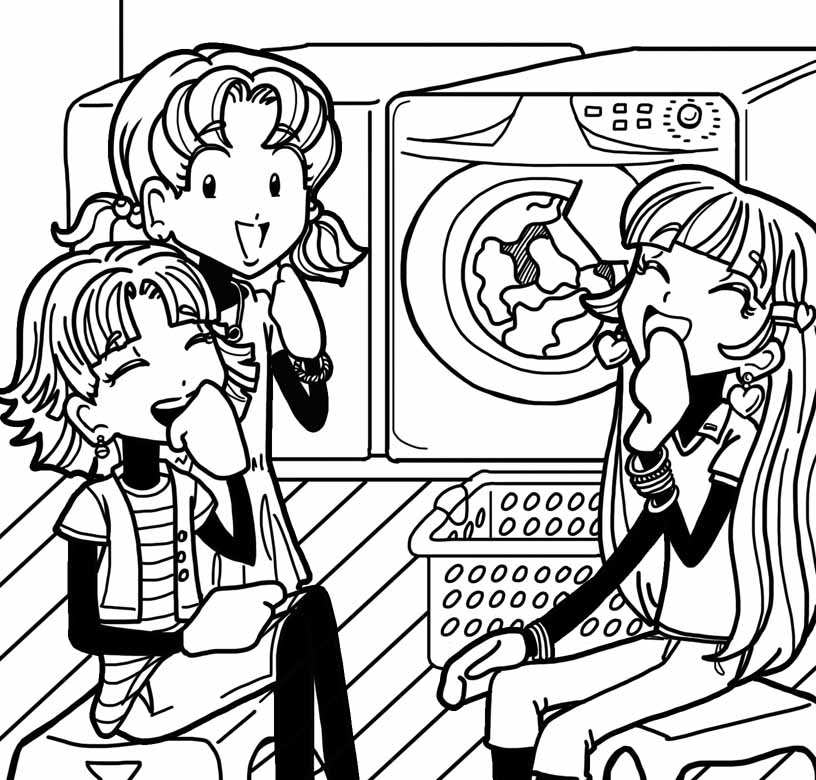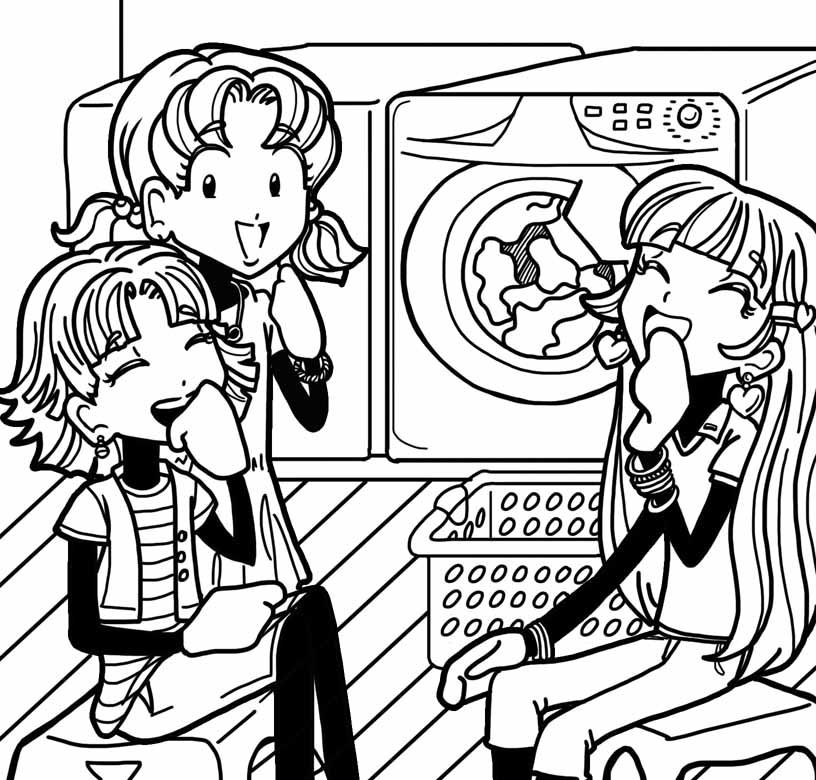 Squeee!! It's SUMMERTIME!
Let me just start by saying this is going to be the BEST SUMMER EVER!!
I know what you're thinking: hey Nikki, weren't you planning to go to Camp Hang-Out-with-Chloe-Zoey-and-Brandon-A-TON? Won't the whole camp fall apart now that Brandon's going to an ACTUAL camp?
I've been thinking about those very same things. Geez, it's like you're in my head or something!
The answers, my friends, are: yup, that's right…and absolutely not!
Sure, I originally fantasized about spending my Saturdays surrounded by furry friends, holding my side as I laugh and say, "You're SO funny Brandon! Tell me more super hilarious jokes while I stroke this purring kitten!" 🙂
But I ALSO fantasized about sleepovers, beach days, and general awesomeness with Chloe and Zoey…and neither of THEM are going anywhere.
So the way I see it, the beach ball is half full! (OK, so you can't really do much with a half deflated beach ball, but you know what I mean!)
I'm pretty psyched that Brandon wants to be my pen pal while he's at camp, but I'm DEFINITELY not going to spend the summer sitting around, reading and re-reading his letters like HE'S the Earth and my life is the sun…revolving around HIM!
This summer, I'm all about carpe diem!! That means, "seize the day" in Latin. I have more than two full months to carpe, and carpe I will!!
So here, in no specific order, is how I plan to make this the BEST SUMMER EVER!
1. Excitement!
Sure, it's exciting when my Dad randomly decides to take us all to the Crab Shack for dinner, but this summer the excitement will be WAY cooler than spontaneous shellfish consumption.
As often as I can, I'm going to use my hard-earned poster business money on carnivals and cool, fun activities, like horse back riding and go cart racing.
2. Adventure!
So, more on those "cool, fun activities": how awesome would it be if I could convince my parents to take Chloe, Zoey, and me camping…but to let us have our OWN campsite?
They could keep Brianna with them…and I could sell her on that by saying, "There's a TON of poison oak near us, and we all got it all over our hands. You wouldn't want to get any Poison Oak on Miss Penelope, would you??"
3. Surprises!
There's nothing more awesome than doing something fun when you had NO IDEA it was going to happen!
So this summer, Chloe, Zoey, and I decided we'd plan three "surprise fun days" for each of us. Zoey and I will plan one for Chloe, Chloe and I will plan one for Zoey, and the two of them will plan one for me.
They'll be FULL days, with all things that the person of honor loves.
How cool would it be if MY day included a road trip to meet Tyra?? (Since my mom would have to chaperone, which would be totally NOT COOL, I guess watching Tyra clips on my phone while waiting in line at some other awesome place will have to do!)
4. Friends!
Pretty much anything's fun when I'm with Chloe and Zoey.
One time we literally watched my washer for 45 minutes and spent the whole time CRACKING UP!
You wouldn't think it would be entertaining to watch a pile of my dad's boxer shorts swooshing around with socks and suds in a tiny washer display window…and you'd be right. It's totally boring!
But the cable and Internet were down, and somehow we ended up hanging out in there and making up "The Laundry Song."
That's what I love about Chloe and Zoey…we ALWAYS have an awesome time!!
What do you guys have planned for the summer? Anything fun??