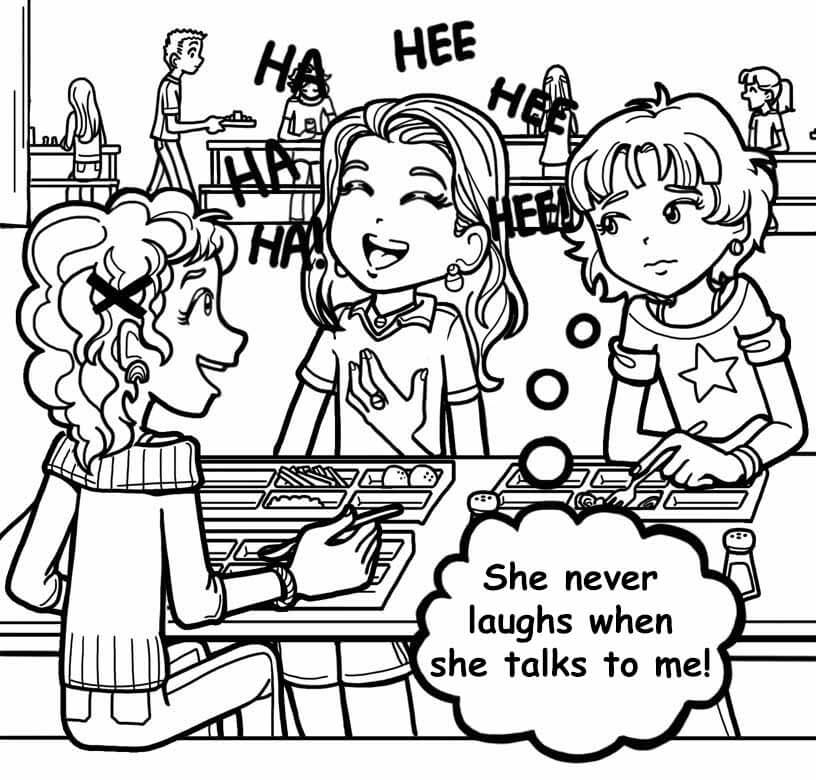 Hi Nikki! My name is Sophie, and I'm new at my school this year. I left behind my BFFs, but I made one good friend. She has a lot in common with me. The problem is that all we seem to talk about is school, school, school!

I'm really shy, and I'm usually the one who starts to crack jokes last. When my class goofs around, I can see her laughing. I wish I could make her laugh like the people I see. How can I become closer to her?

Sophie
Hi Sophie! As a fellow new girl, I totally feel your pain!
I remember being TERRIFIED that everyone in school would have their own little private jokes, and I'd feel like a complete social outcast.
You know the type of jokes I'm talking about. It's like when there's a group of girls, and one says something totally random, like, "You know what that shirt reminds me of? SNICKERDOODLE COOKIES!"
And everyone else is all like, "OMG, TOTALLY snickerdoodle cookies!!"
You just know there's got to be a funny story from some sleepover or something, but you have NO IDEA what an orange cotton V-neck has to do with cookies…so you just sit there feeling clueless and left out.
(Or has that only happened to me??)
I know it can be kind of intimidating when everyone's joking around and cracking up in class, and you're just sitting there holding your number two pencil trying to think of something funny to say.
It can feel like you'll never make friends because you're not wearing clown shoes and a big rubber nose!
But here's a little something I realized soon after I met Chloe and Zoey: you don't have to be funny to get close to people. You just have to loosen up and be yourself!
I hardly EVER tell jokes, but I make Chloe and Zoey laugh all the time because we're all a bunch of dorks together.
So really, that's the key: getting comfortable so you can let your inner dork shine through!
You mentioned that you guys have a lot in common. Maybe you could invite her over someday to do something you both like to do.
I know that might seem kind of intimidating because you're shy, but I guarantee you'll feel a lot closer to her once you hang out after school.
Then instead of talking about homeroom and homework, you'll be able to say, "You know what that backpack reminds me of? Jelly donuts! Remember that?!?"
What do you guys think? Do you have any advice for Sophie?