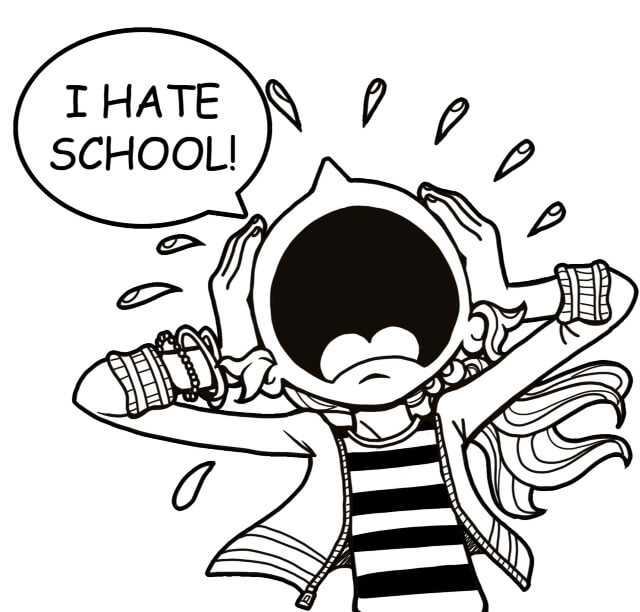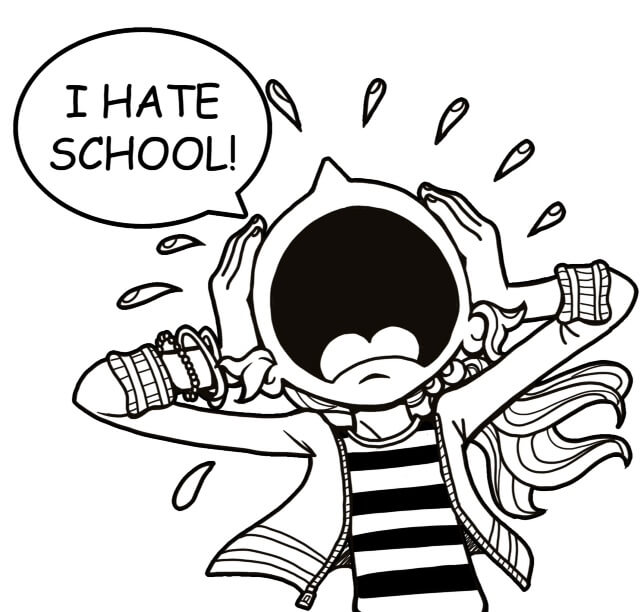 This question comes from Lilia, who writes:
My summer break was SO amazing that I feel sad just thinking about school! I already can't wait for next year's summer break! And I feel even worse when I think about all the homework and tests that I'll get.
Whenever I think about school, I remember those long, boring classes, which I hate (well, some of them), and those long, dreadful nights when I stay up until midnight to finish my homework. Of course, school can be fun sometimes, too, but I just can't get myself to think that way. Do you have any tips that might help?
My Advice:
Hi Lilia! I usually dread going back to school, too, but this year I was pretty psyched because I'd get to see Brandon again. (It was a super long summer, with him away at camp!)
The other night I started writing about this in my diary. Then, since I was in such a good mood, I wrote down 7 other school-related things to be excited about.
I hope my list gets you pumped, too!
1. Dances! Even if you have a ton of friends and the sickest basement ever, you can't recreate the awesomeness of school dances. I can't wait until the Halloween one!
2. Talent shows! This one ALMOST made the number one spot. Talent shows are just that fun! (Okay, so maybe it's more beating MacKenzie that's fun, but still…)
3. Seeing your friends EVERY day! I saw Chloe and Zoey A TON over the summer, but they both took family vacations…and sometimes they just couldn't hang out. When you're in school, you see your friends every weekday, no matter what!
4. Clubs and other after school activities! While the invitation to join Brianna's "Awesome Maxwell Sisters Club" was enticing, I definitely missed REAL clubs, with people who don't have occasional accidents OR throw tantrums!
5. Hanging out in the janitor's closet! Okay, so maybe this one only applies to me. But maybe you have fun riding the bus in the morning, or hanging out behind your school, or chilling ANY PLACE where you don't get to during the summer.
6. Study groups. Homework and tests are all kinds of annoying, I'm not going to sugar coat it! But sometimes it's kind of fun to cram with your friends over pizza. You can even make up silly games to help you all learn the stuff!
7. Winter break! Let's face it…school can be fun, but it's also really fun to NOT be in school. And it's really fun not to be in school when there's snow outside for sledding or just messing around. You can't get to winter break without first going back to school!
So those are some things to look forward to. I hope this list gets you excited!
What do you guys think? Do you have anything to add?