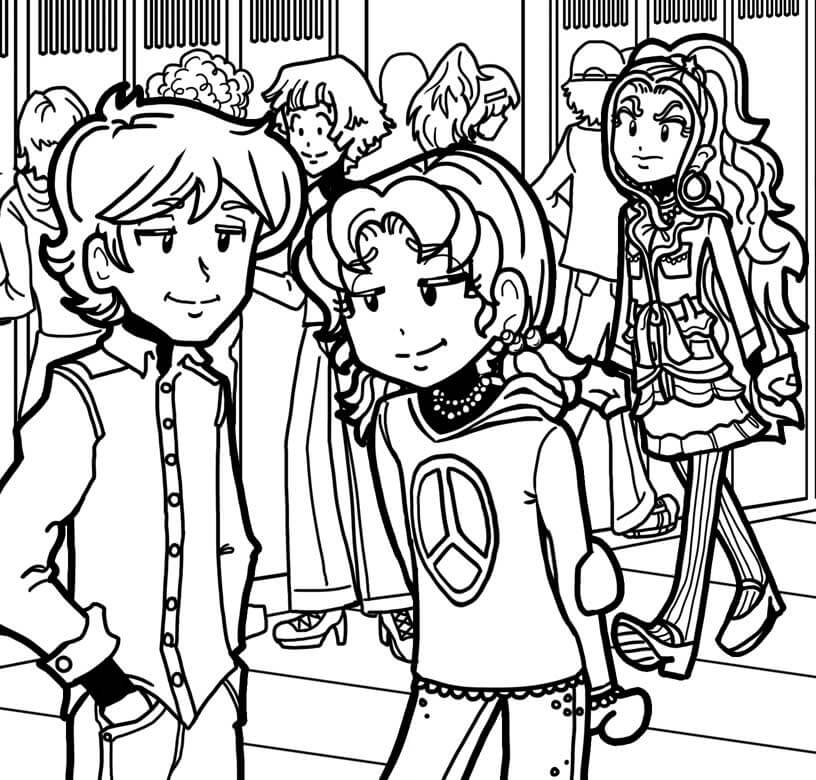 Squeeeee!!! It's October! I know it's only the first day of the month, but I'm already OBSESSING about Halloween!!
This year I'm throwing a Halloween party at my house, and guess who's co-hosting with me?
BRANDON!!! (Sorry, I didn't really give you time to guess…I was WAY too excited!)
The only thing cooler than us co-hosting together is how we decided to do it.
It all started yesterday before homeroom. I was standing with him at my locker, talking about pizza.
It's random, I know, but he was walking by, and I REALLY wanted to get his attention, but I couldn't think of anything to say…so I said, "Hey Brandon, do you prefer pepperoni or sausage. I'm, um, taking a survey!"
Shortly after that, MacKenzie walked over with Jessica and some other CCPs. They were talking about Halloween and costumes and stuff, and all of a sudden MacKenzie said, "We'll just have to let Brandon decide!"
Then she inserted herself RIGHT between us and asked, "Which do you think would be cuter…a cat, with a black body suit, ears, and a tail…or a bunny, with a white body suit, ears, and a tail?"
How un-original, right? The same exact wacky costume in two different colors, and voila! Two totally lame attempts at looking cute as animals!
She was just standing there in front of me, practically stepping on my feet, twirling her hair and popping her gum in this super obnoxious way.
I was considering saying some clever, cruel, and conniving, but before I could come up with anything she said, "Get lost, Maxwell! What are you, like, my shadow or something?!"
She was in MY space! Her locker wasn't even on that side!!
I know I always say that I HATE when she sashays, but I really wanted her to sashay away right then!
Of course she didn't…but what happened next was even better!
She turned around and asked Brandon, "So what do you think? Cat or Bunny? Or should I be something else? Maybe we can do matching costumes for the dance!"
Then he said, "Gee, thanks, but I'm not going to the dance this year."
MacKenzie's face turned as white as a ghost! And I have to admit, I was a little bummed too. I was really hoping we'd go to the dance together!!
I considered that maybe he was just saying that to blow her off, and that he was actually planning to go.
But then she said, "Not going? How can you not be going? It's the best part of the school year. I would NEVER miss the dance!"
And he said, "Most kids say that. That's why we're keeping our Halloween party invite list small, right Nikki?"
I thought maybe I heard him wrong, so I said, "Our Halloween party invite list?"
Then he smiled this cute little smirk, reached around MacKenzie to grab my hand, squeezed it, and said, "Yeah, I think it'll be a blast…planning it and throwing it together!"
OMG, I almost FLIPPED OUT!
Not only are we hosting a Halloween party together that MacKenzie is NOT invited to…he actually reached AROUND her to squeeze MY hand!
It turns out MacKenzie can't put me in her shadow, no matter how hard she tries!!
Now the only question is…what should I be for Halloween?? Maybe WE'LL do matching costumes! Any suggestions? I can't wait!