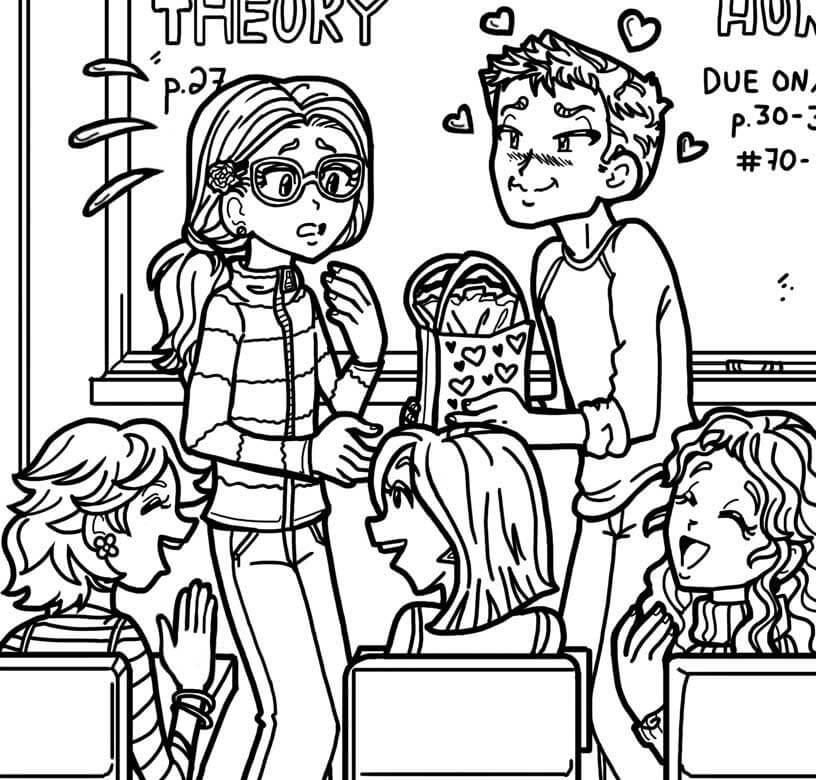 There is this boy who expressed his feelings for me in front of our whole class. I was super embarrassed about it and decided to tell him I don't like him, but when I went to talk to him he gave me a gift. Now everyone is pairing us up together, even though I like someone else. How can I say no to him without breaking his heart?

Lea
Hi Lea! This sounds like kind of a tricky situation. On the one hand, you're not into this boy at all. On the other hand, he's SO super sweet that he actually bought you a gift!
And I bet it's even tougher to let him down with everyone being all "Lea and gift boy sitting in a tree…"
In coming up with advice, I tried to think about how I would feel if EVERYONE was telling me that Brandon and I would make an awesome couple, and I bought him a gift, but he wasn't into it at all.
Here's my advice based on what I'D want if I were in gift boy's shoes…
Find a time when you can talk to him alone…some time when he won't have to see other kids right afterwards. This way, if he's upset, no one else will see!
(Not saying he's going to cry or anything, but you never know…and why add a lifetime of teasing to the bruised ego he's going to have after you two talk?)
Maybe you can ask him to talk to you after school, before you both go home.
When you see him, say something like this:
"Hey there ______________ (insert his name). That was SO sweet of you to give me ______________ (insert gift).
I think you're really awesome because ______________ (insert genuine compliment…nothing lame like "You always raise your hand first in history!")
And I'd really like to be friends because ______________ (insert some observation about why he'd be a great friend, but only if you DO want to be friends! If not, skip to the next part.)
About all the stuff other kids have been saying: I know everyone thinks we should be paired up because we're both so awesome, but I actually have a crush on someone else.
I just wanted to let you know because…well, like I said I think you're awesome and you deserve to know what's up. If you want the ______________ (insert gift) back, I understand.
And if you want to tell everyone else we BOTH decided to be friends, that's cool with me."
This way, you let him down easy, you let him know you appreciate the gift without making him feel dumb by trying to give it back (but you let him know he can have it back if he wants), AND you give him the option to save face in front of the class.
That's what I would do, and that's what I'd HOPE someone else would do if I were gift boy…well, gift girl!
What do you guys think? Do you have any advice for Lea?