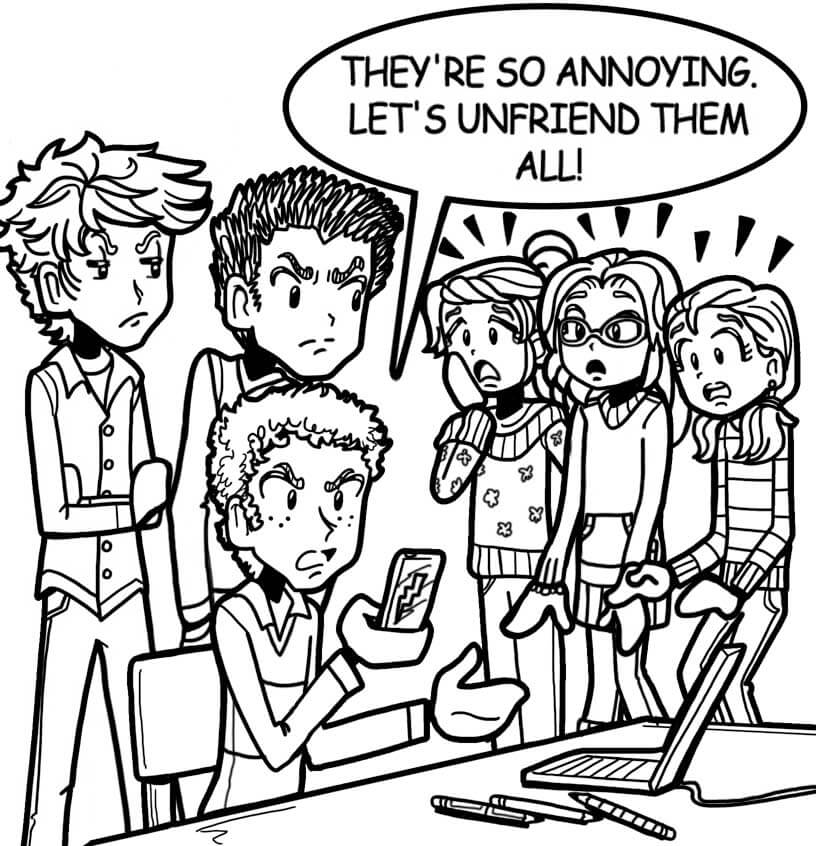 I'm in the sixth grade and I have tons of girl friends and guy friends. Before winter break, my girl friends and I heard my guy friends call another guy a rude name based on his outside appearance.

My friends and I thought it was the right thing to do to tell our teacher. Now, most of the boys are mad that we told on them. They blocked a bunch of us on social media sites and are ignoring us.

Do you think it was right to tell, or should we have just left the situation alone? Was it any of our business?

Julianna
Hi Julianna! This sounds like a HUGE moral dilemma! I can understand why you're second-guessing yourself.
On the one hand, we all know it's SO not cool to call other people rude names. And the only thing worse than dissing someone's appearance is…well, nothing. It's super mean!
But then, these guys are your friends. And you wouldn't want to get them in trouble or make them mad at you.
Since I'm pretty much allergic to meanness (thanks, MacKenzie, for the chronic hives!), I get why you felt the need to say something.
But I can also understand why they're annoyed. They probably wish you came to them to talk about it instead of going to your teacher. Still, you were in a tough position and you did what you thought was best.
(This is the most wishy-washy advice ever, I know. I promise, it will get clearer!)
Since there's really no right or wrong here and since what's done is done, I think the real question is: What should you do now? And I have an answer for that.
(See, it's getting clearer!)
You'll probably feel a lot better when you share your feelings with them and let them know what a tough call this was.
You could tell them that you didn't mean to get them in trouble…you just felt confused, since they said something so mean, and you wanted to do the right thing.
You could THEN tell them that maybe you should have come to them first to see if you misheard them, instead of immediately going to your teacher.
If they say you DIDN'T mishear them, or if they're really mean and unforgiving when you explain yourselves, then this whole thing could be a blessing in disguise.
Because really, who needs a bunch of nasty name-calling friends who block you on social media and REFUSE to understand what a tough position you were in?
Not you! You need good friends, like the kind that agree that it's mean to judge people on their appearances. And lucky you, you have some!
So if the guys keep ignoring you, stick with your girl friends. Sounds like those are friends you can count on…to be nice AND to be there for you!
What do you guys think? Do you have any advice for Julianna?