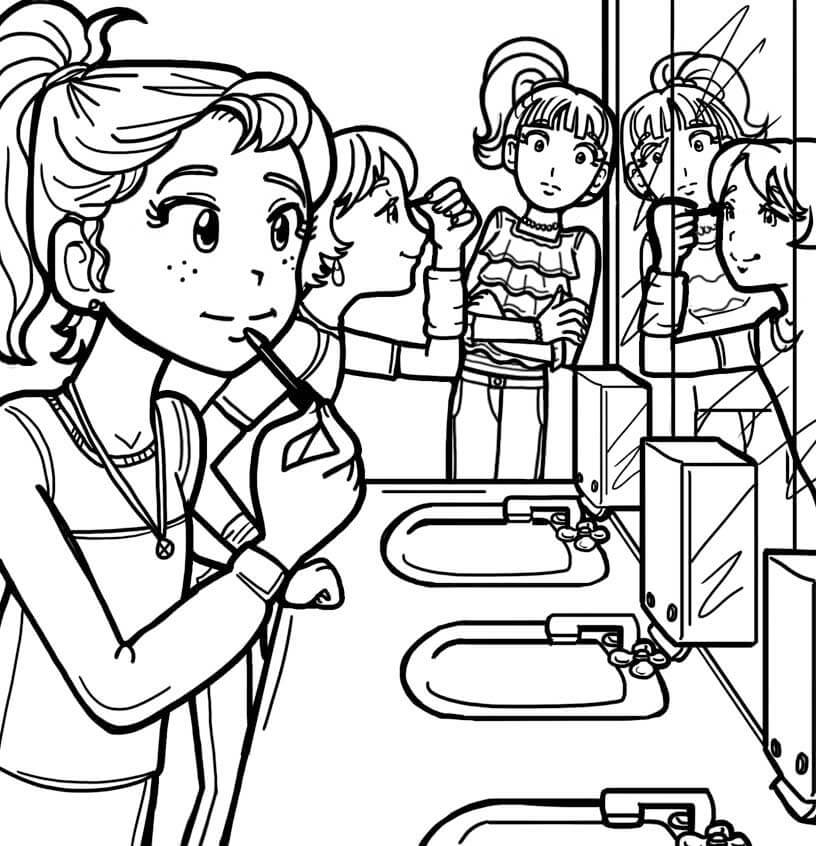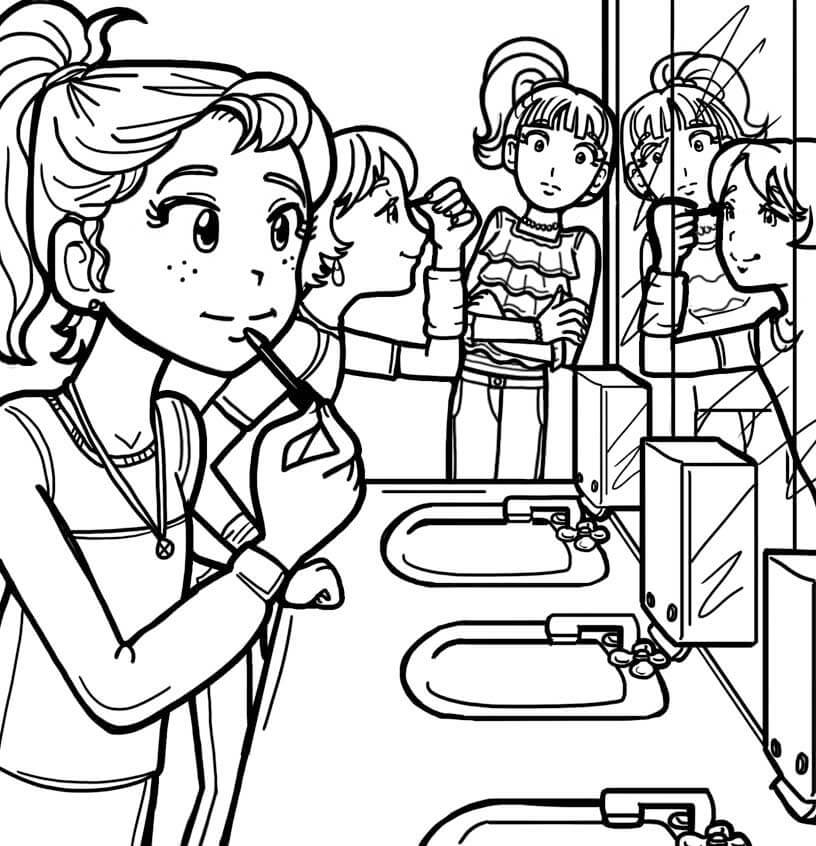 Everyone at school is wearing makeup except for me. I feel really pressured to, but I don't want to. But whenever I look in photos of myself next to them, I always feel really bland and ugly!

I really don't want to waste 10 minutes of my morning putting crappy expensive stuff on my face just to hide what I really look like! But I also don't want to feel left out. Help!

A sad friend
Hello my soon-to-be-less-sad friend! (At least, I hope you'll be…)
I can TOTALLY relate to what you wrote. I hate makeup!
I don't get why girls like MacKenzie fill their obnoxious designer bags with overpriced cosmetics.
Why would anyone need 50 lip glosses?? Seriously, she could probably employ Tyra as a full-time beauty consultant with all the money she wastes on war paint. (Get it? Because she turns school into a battle zone? OK, back to you…)
I know it feels kind of weird to be the odd girl out, but from where I'm standing, it seems like you're different in the most amazing way.
Not only do you not wear makeup, you also think for yourself and value how you REALLY look so much that you don't want to hide it. I think that's awesome!
So I'm going to quote the wise movie What a Girl Wants, starring a pre-meltdown Amanda Bynes:
"Why are you trying so hard to fit in when you were born to stand out?"
Maybe it's a good thing that you don't look like everybody else. It doesn't have to mean you look bland and ugly. It COULD mean you're just totally aware that you're beautiful just as you are.
And trust me, other people will notice. I highly doubt anyone looks at you and thinks you're not as pretty as them because you're not holding your pores hostage under a layer of foundation.
They probably think it's cool that you don't give into the pressure to be like everyone else.
If after reading this you still feel left out and conflicted, maybe you could find a happy medium.
Instead of spending 10 minutes doing your whole face, buy a lip gloss or chap stick to put on in the morning and bring to school. And then maybe, if you want after that, add a little tinted moisturizer to make your face glow.
This way, you're not making some huge anti-make up stand…you're just doing it in a way that feels right for you.
Whatever you decide to do, keep that totally beautiful confident-in-who-you-are-without-hiding-yourself thing going. That's worth more than ALL the CCP's cosmetics combined…and they're worth a lot!
What do you guys think? Do you have any advice for our new friend?