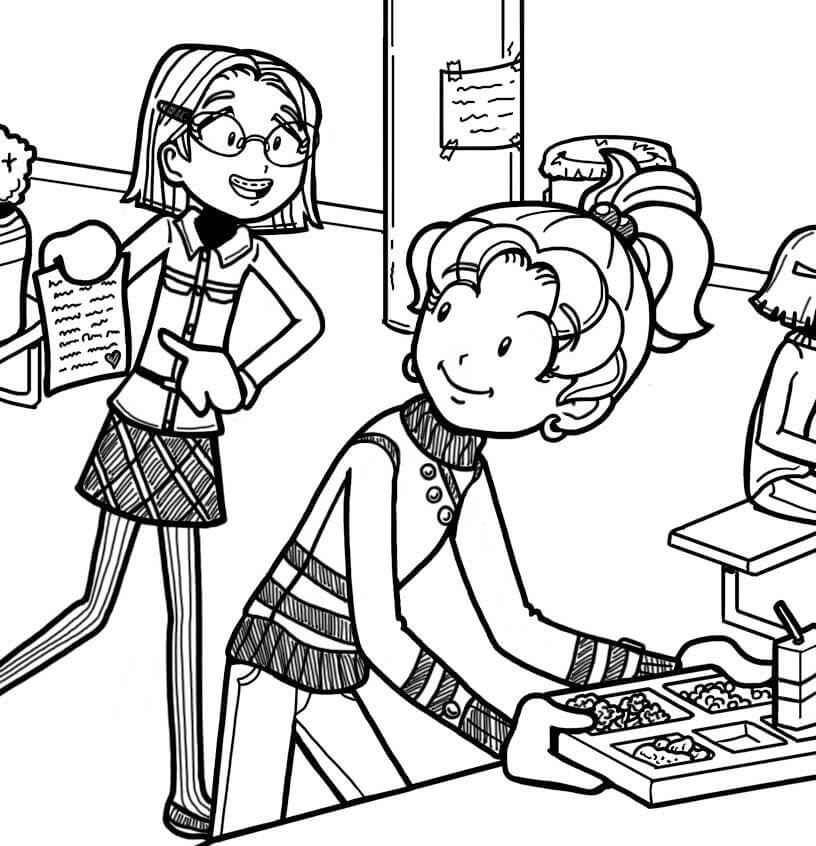 Remember how I decided to write a secret admirer note for Marcy?
I wanted to make her feel good since she felt super bummed out when MacKenzie found a secret admirer note in her locker and then called us both pathetic dorks.
I kept the letter short and sweet…just like her!
I wrote:
Dear Marcy,
Roses are red, violets are blue, I'm glad you're my friend. I admire you!
Signed,
Your Secret Admirer
I stayed late at school on Thursday so I could get it in her locker in time for her to find it on Valentine's day.
The next morning, I hid in the bathroom near her locker so I could poke my head out and watch her find the note.
At first, she looked super sad because a few of the lockers near hers were decorated with pink ribbons, red balloons, and stuff. (Seriously, it was like a Valentine's Day piñata exploded!)
But when she opened her locker and the note fell out, she lit up like a Christmas tree. It was SO cute to watch!
After that, she was super psyched all day…even when she walked into lunch carrying a test with a B on it (which usually bums her out, since she likes to get all A's).
She skipped over, gave me a huge hug, and said, "You know what's even better than having a secret admirer?"
I asked, "What?"
And she said, "Having a really good friend who would write a secret admirer note to make me feel better! Well, it worked. This made me feel SO happy! Thank you Nikki!"
I was totally surprised that she knew I wrote it, so I asked, "How did you know it was me?"
And she said, "You're my good friend! I'd recognize your handwriting anywhere."
I'm SO glad I was able to cheer her up! Marcy's an awesome friend to me, and it's super important for me to be the same for her!
If you were going to write a secret admirer note, who would you write it to and what would it say? Give me your best silly 'roses are red' poems!