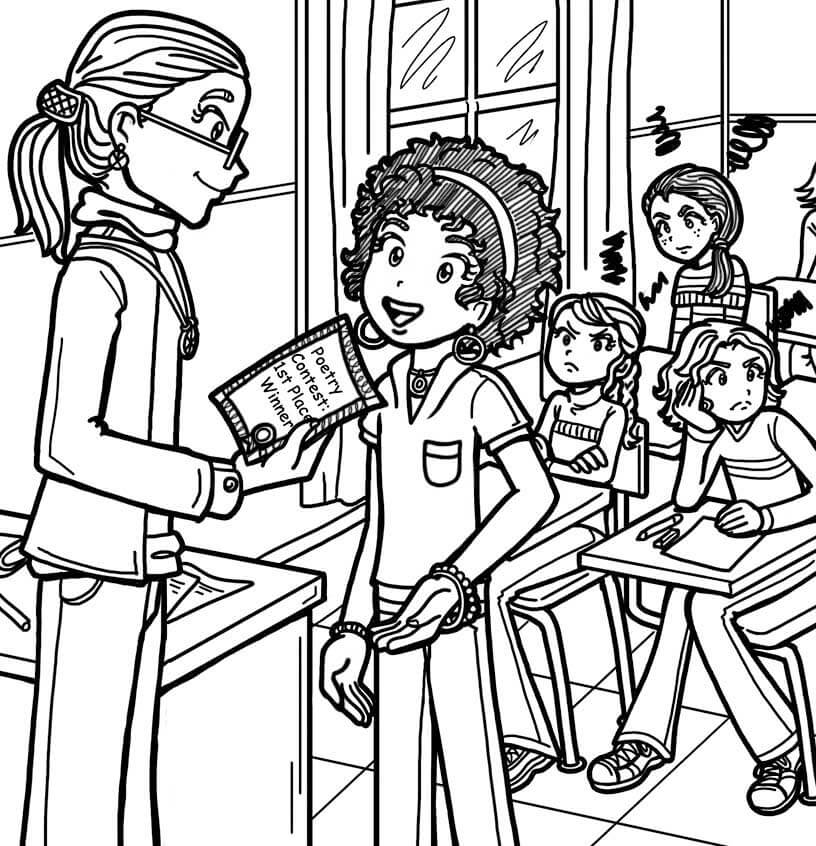 My friend won a poetry contest that the whole 4th grade entered at my school. Some other girls and I are pretty mad about it. I feel like she is bragging in our faces, but she isn't. Please tell me how to get over this jealousy thing so I can be a nice friend and congratulate her without feeling so upset!

Michaelina
Hi Michaelina! Since your question is about a poetry contest, I thought I'd start with a little haiku (a poem of seventeen syllables, in three lines of five, seven, and five):
I feel super bad
About this contest you lost.
Boy, that really stinks.
Onto something less sad…it's pretty cool that you want to get over your jealousy and be a nice friend! I bet some of those other girls you mentioned aren't being quite as mature about this.
It can be tough to feel happy for someone when they got something you want. As you know, I love Chloe and Zoey, but I just MIGHT have cried a tiny river when I missed that Taylor Swift concert with them last year.
As for how you get over your jealousy, I have two ideas:
Remember when something awesome happened to you and not her. This works because it reminds you that your friend isn't better than you. You're BOTH totally awesome! Sometimes good things happen to her. Sometimes good things happen to you. If nothing comes to mind, think about this: odds are, you'll win something in the future and she'll probably feel a little jealous of you. When that happens, you'll hope she acts happy for you…so this is your chance to show her what that looks like!
Make a list of reasons why you're happy for her. If you want to feel happy for her, you have to actually feel it! So, take some time to think about why you do. Do you think she works super hard in school and deserves some credit? Is she a really nice girl, and you'd much rather this happen for her than someone who's mean and nasty? Has she gone through a tough time lately, so this came at just the right time to cheer her up? When you remember all the reasons this rocks for her, it will be easier to let go of your jealousy!
What do you guys think? Do you have any advice for Michaelina?