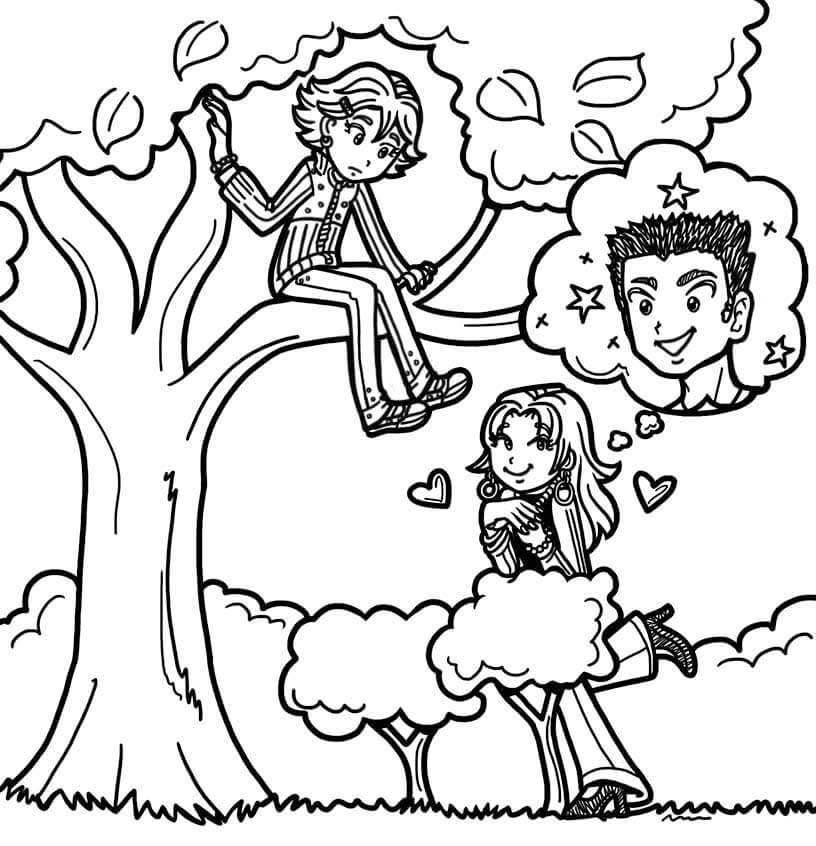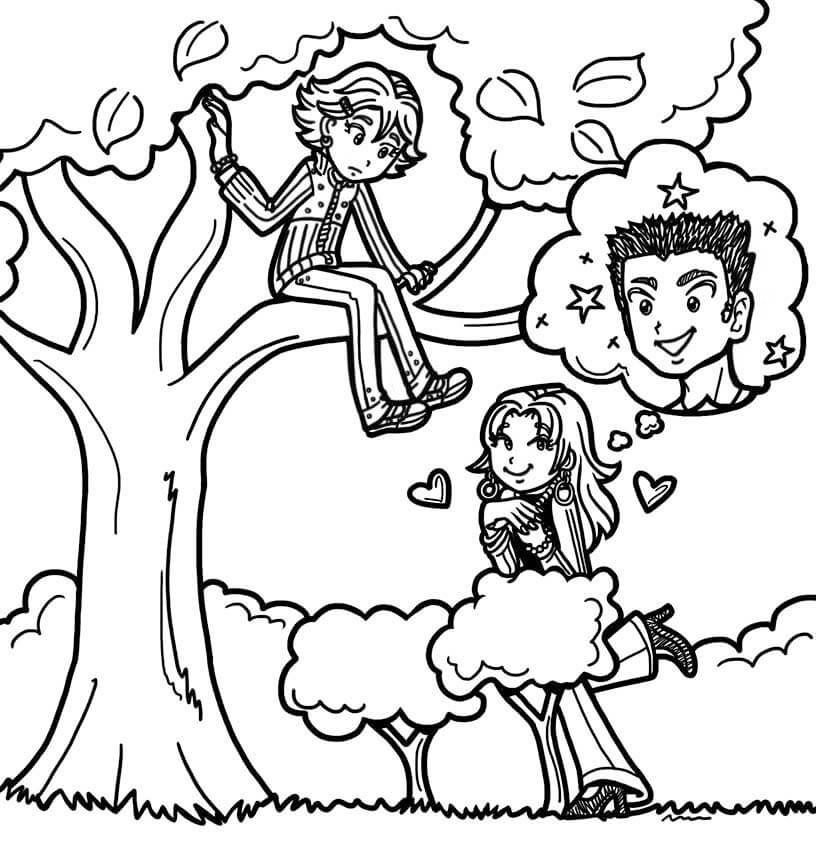 My friend Roni has a big crush on this guy named Jonathan, and she talks about him non-stop! She even started dressing fancy and putting on makeup for him to notice her.

I miss the old Roni, the one who played in mud and trees and didn't care about getting dirty, but now she's a totally different person! What should I do?

Abigail
Hi Abigail! I have some super helpful advice for you, but first, Brandon's awesome, huh?
Just kidding! Now that I got that out of my system…
I get how annoying it can be when you feel like you've lost your friend, for any reason, whether it's because of a new school, a new hobby, or a new guy.
It's even tougher when you can tell she's totally excited, but you're SO not on the same page.
I don't know if you've had a lot of crushes, so maybe I should start by filling you in on the super mysterious stuff that happens in the human brain when a girl first falls for a guy.
If her brain were a TV network, the line-up would probably go like this:
6:00 JonathanBob Square Pants
6:30 Jonathan's Dog with a Blog
7:00 Teenage Mutant Ninja Jonathan
I think you get the point! He's probably on her mind 24/7. And even though she still loves spending time with you, she's trying to figure all this out…why she can't stop thinking about him, how much she wants him to notice her, and what she can do to make that happen (like dressing up and wearing make-up).
I wish I could tell you that she might wake up tomorrow, snap out of it, and then jump in a big puddle of mud, but odds are, that's not going to happen.
Even if she changes her brain line-up to different shows without him, there will probably be a new Jonathan at some point in the future. It's just how crushes work!
So, I recommend the following two things:
As tough as this may be, try to understand that Roni's growing up and changing, just like you will. But that doesn't mean your friendship's ending. It just means IT'S growing, too. She might not be into mud anymore, but she's still totally into you!
Let her in. Trying to understand doesn't mean you have to pretend this doesn't bug you. Tell her, "I get that you're totally into Jonathan, and I'm psyched that you're happy about that. But I miss hanging out WITHOUT talking about boys. So maybe can we make some time crush-free and just do silly girl stuff?"
In case I didn't make this SUPER clear, this won't change that she has a crush. But maybe it will help her make a little room in that line-up for The Suite Life of Abigail and Roni!
What do you guys think? Do you have any advice for Abigail?