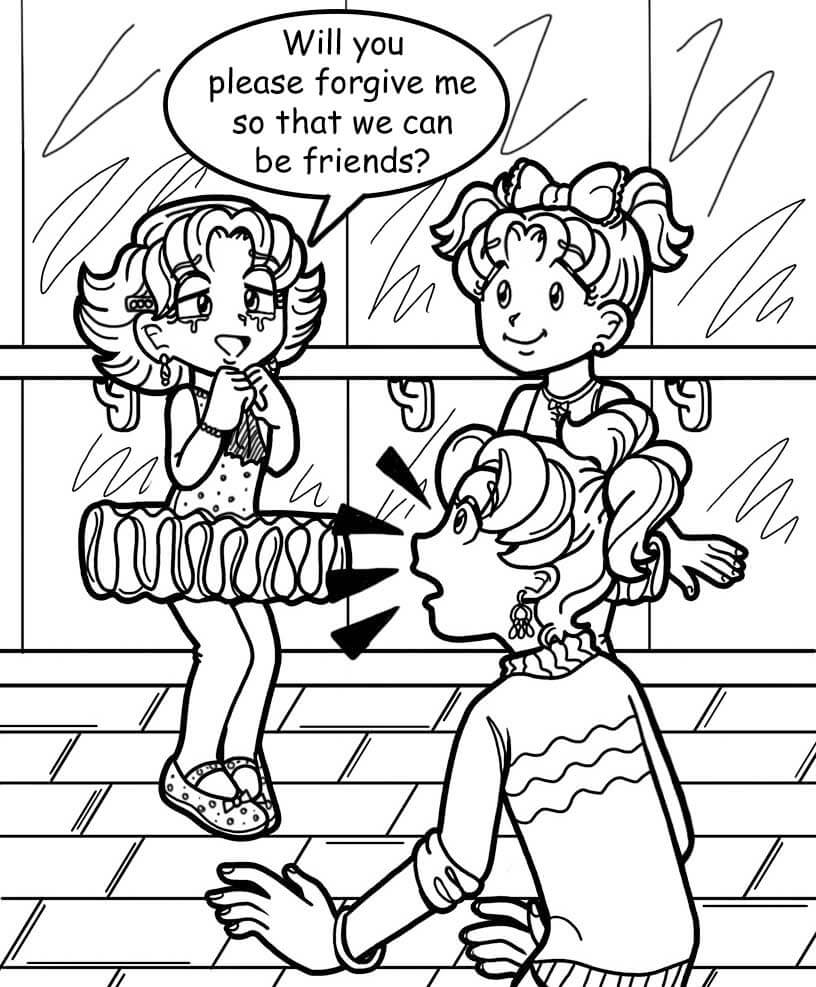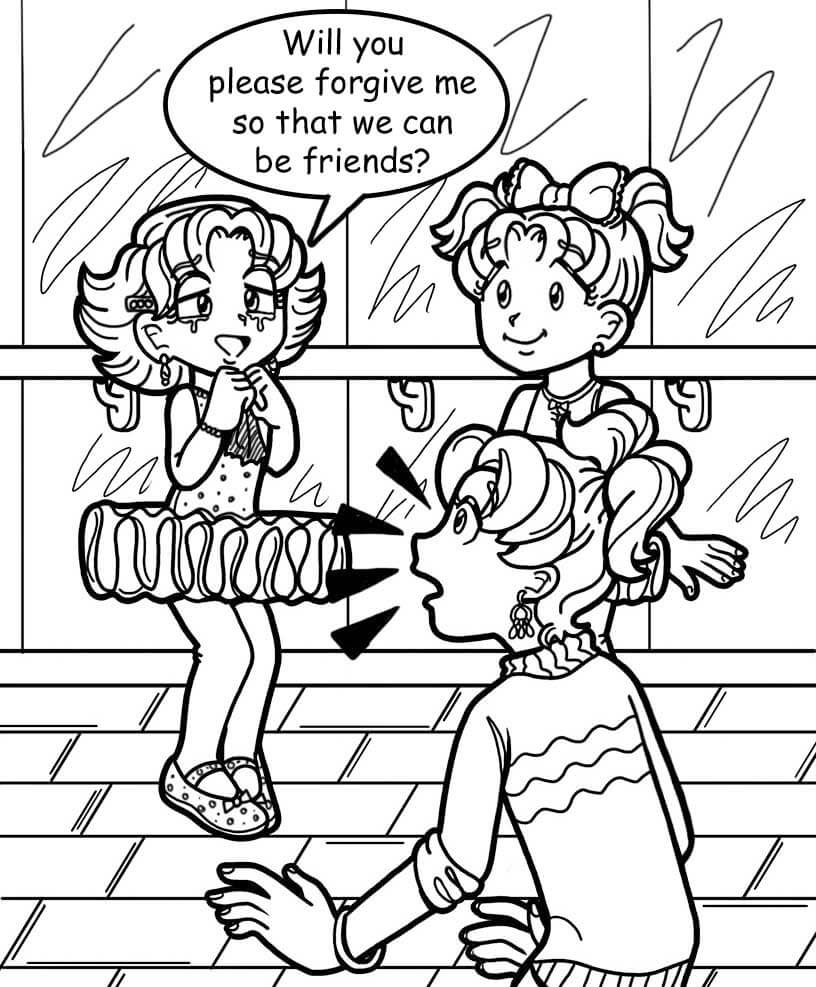 As you may remember, last week I was SUPER MAD that some nasty little Princess Sugar Plum look-alike totally crushed Brianna's feelings at their ballet class.
Brianna thought this little girl, Addison, was cooler than Elsa from Frozen. (Get it? 'Cause the cold never bothered her anyway!)
Anyways, Brianna came home from her class RAVING about this girl. She was all "Addie this!" and "Addie that!" Then she drew a picture of them together and wrote "BFFs" at the top.
Apparently, Addie's a little MacKenzie in a tutu, because she ripped Brianna's drawing right down the middle and then laughed in her face.
That's SO cold! (I guess she's a lot like Elsa after all!)
When I saw how sad Brianna was, I knew I had to do something. I mean, what kind of sister would I be if I let some little brat treat her like something you step in and then try to get off your shoe?
I decided to go with her to ballet class this week so I could school this little Addison in being a decent human being.
To be honest, I didn't know exactly how I was going to do that, but I thought it was the right thing to do!
When we got to the class, I saw her right away! Brianna was right…she DID look just like Princess Sugar Plum! This girl was like a tiny porcelain doll, all cute and delicate.
But I tried not to let her perfect appearance fool me. I knew that inside her sweet exterior, she had a ROTTEN CORE!
When I first decided to come and watch the class, I thought that I'd be bored out of my mind!
There are at least a million other things I'd rather do than watch a bunch of kids hop around in tights and toe shoes (when really, they're about as graceful as donkeys in ice skates!).
Still, it was kind of fun. When they're not hanging out with Brianna at my house and driving me bonkers, six-year-olds are kind of cute!
At the end of class, all the kids ran to their mothers, and Brianna ran to me. But Addison sat all by herself.
After a minute or two, a single tear rolled down her perfect, doll-like face.
"Great!" I thought. "I can't really yell at her now!"
Just as I was debating about what I should do, I saw Brianna walking over to her. Then I heard her say, "My mom was late once before, too. It's okay. You can sit with us!"
A HUGE smile spread across Addison's face!
I couldn't believe Brianna was so nice when that girl had been SUPER NASTY to her!
No, I wasn't disappointed. I was actually kind of proud. If there's one thing I've learned as one of my school's biggest dorks, it's to never let the mean girls turn you into them!
After that, Addison said, "I'm really sorry I tore your picture up.  Will you please forgive me so that we can be friends?"
Then the two of them walked to over to me.
I said, "Hi. You must be Addie. I'm Nikki, Brianna's sister."
And Addie said, "Hi, Nikki. I'm Addie, Brianna's new BFF!"
Then the two of them giggled and ran to the dance floor to play together.
Let's say it all together now…AWWWWW!!!
I was super glad that I came to class! Seeing Brianna so totally happy was way better than the three seconds of satisfaction I would have gotten from telling Addie off.
Hopefully, she'll be nice from here on out, and she'll never rip a drawing Brianna makes again. There are two things that REALLY bug me: disrespecting someone I love, and disrespecting art!