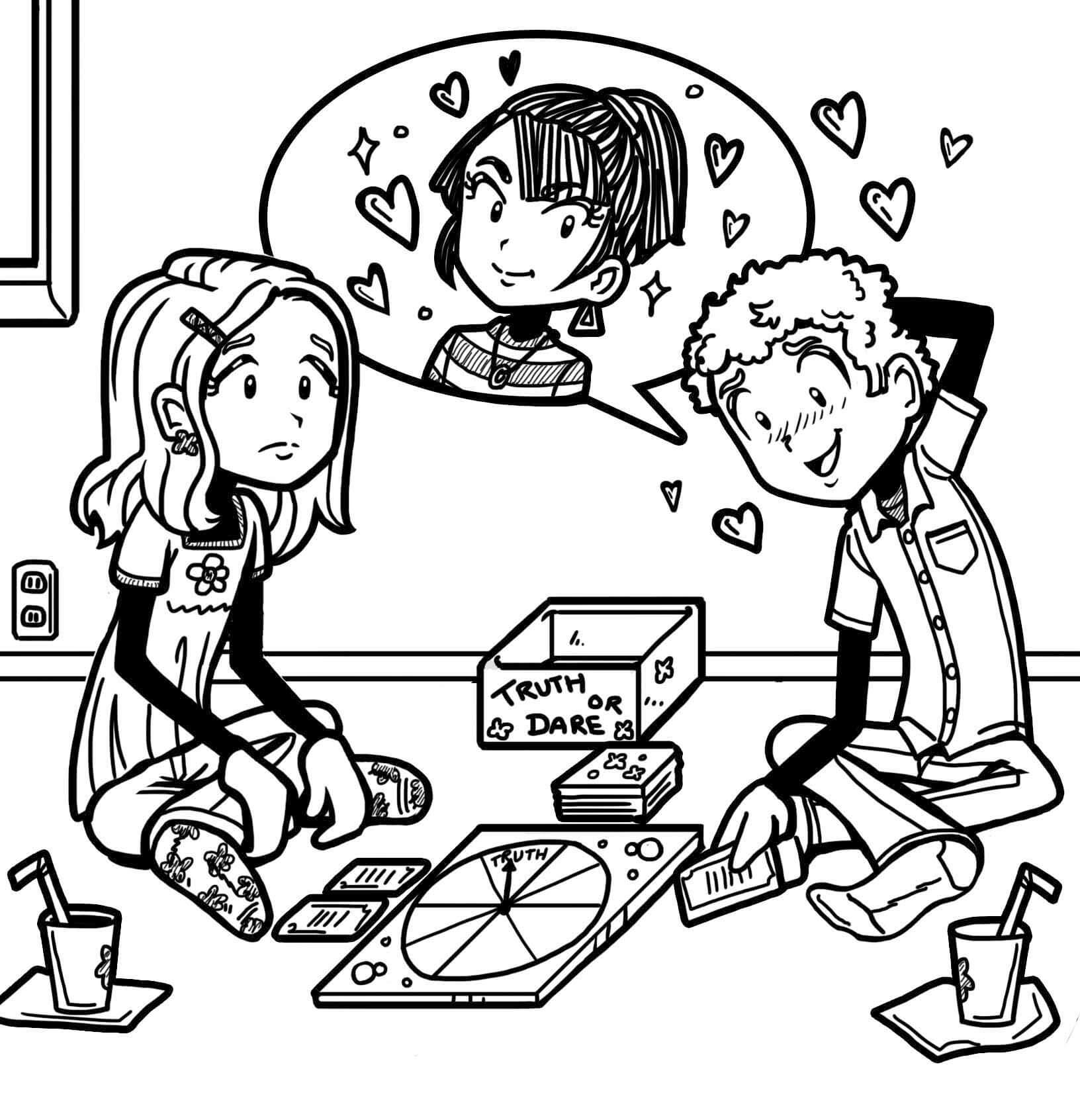 One day my crush and I were playing Truth or Dare. When he chose "truth," I asked who he likes in the class. He said he likes Maddie, and I got depressed. I haven't talked to him since. What should I do?

Syd
Hi Syd! It stinks that your crush likes someone else. I totally get why you've been ignoring him, since he pretty much threw your heart in a blender and then flushed your heart juice down the toilet.
Still, I have a few thoughts that might cheer you up, and a suggestion that doesn't involve giving him the silent treatment!
I know he told you that he likes Maddie. However, it's possible that he still might like you, but didn't want to admit it since he was embarrassed.
Think about it: he was playing Truth or Dare with YOU. That means he must like you at least a little!
People don't play games with people they don't like.
If MacKenzie knocked on my door holding Checkers, "Sorry!", and Monopoly, I'd tell her to take a hike, because I'd rather with play Twister with a bunch of sweaty, annoying jocks than play ANY game with her!
If I'm wrong and he really does like Maddie, it could be that he likes you, too, but he felt too nervous to say it.
Imagine if he walked up to your desk, looked you straight in the eye, and said, "Who do you have a crush on?"
Is it possible that you'd say, "You! You're so cute and awesome, and I'm totally into you," but in your head so nobody would hear it but you?
It's kind of scary to actually say the words out loud, so that could be why he didn't.
I know you may be thinking, "Or maybe he said he likes Maddie because he likes her and not me…end of story!"
That could be true, too! But even if it is, change happens. I'm pretty sure he'll crush on lots of girls in the next twenty years or so before his wedding day comes!
So, instead of ignoring him, maybe you should be friendly to him, just like you were before. Don't stress about who is crushing on who and just enjoy being his friend.
I'm guessing that's why you're crushing on him…because he's fun to be around. So be around him and have fun!
You never know…someday it could come out in a game of Truth or Dare with Maddie that he's crushing on you!
What do you guys think? Do you have any advice for Syd?