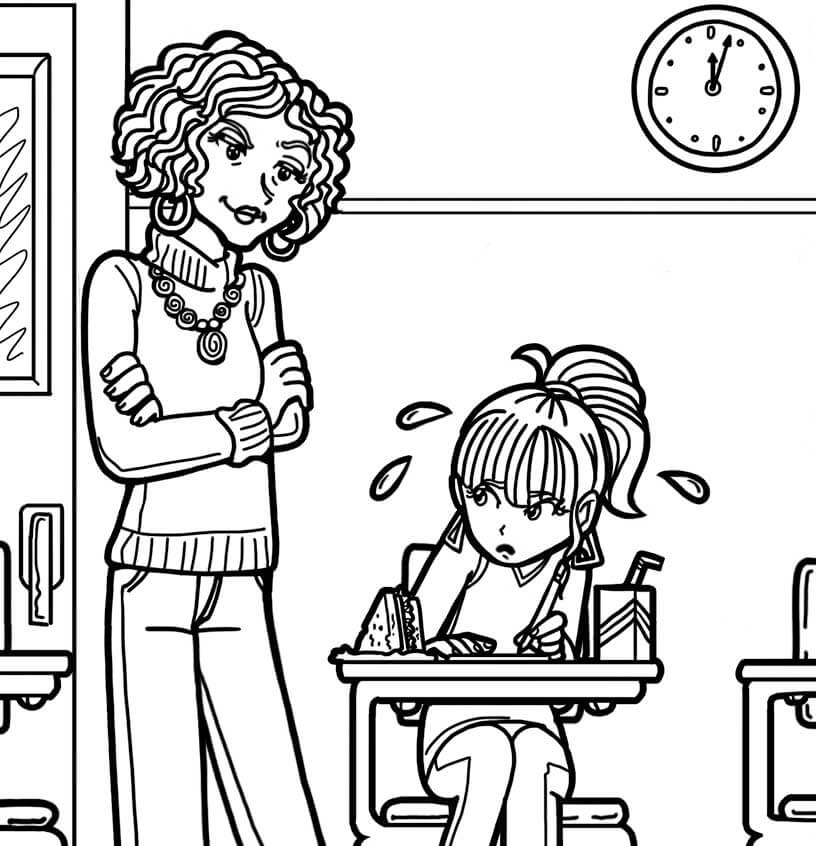 My teacher is being so mean to me. She yells at me nonstop. She makes me stay in during lunch because I have overdue work to finish. I know some other people who have overdue work, but she only keeps me in.She blames me when another student is talking. She celebrates everyone else's birthday, but not mine. If I make a mistake, she will make a big deal about it. She loves to embarrass me in front of other people. She gives me a ton of homework, but not to other kids.Sometimes I wish I could do that thing you did and make fake throw up. Help!

Marcy
Happy Birthday, Marcy! I just wanted to get that out of the way since your teacher totally dropped the ball on that one.
It really stinks that she's being like this to you. She's supposed to be someone you can trust to look out for you, not someone who's making herself look like a total bully!
It seems like a batch of fake vomit really wouldn't help much, since that would just buy you one day and then she'd still be there with her bad attitude and a ton of homework waiting for you.
Usually, when someone's being mean like this, I think the best thing to do is ask them if they're mad about something to see what's up.
But since she probably won't meet you in the janitor's closet for a heart-to-heart and a hug, you're probably going to have to tell another adult what's going on.
I say start with your parents first. Tell them all the stuff you told me and ask them to help. Maybe they can go talk to your teacher, or even go to the principal for you.
If you don't want to get them involved, then maybe YOU could talk to the principal. Teachers aren't allowed to treat students differently. They can even get fired for it!
I'm not going to lie…it could get kind of awkward after someone talks to her for you. But it sounds like it couldn't possibly be worse than what you're dealing with right now. And you totally don't deserve this!
(Unless of course, you've done something horrible that you left out of the story. If you left a burning bag of dog poop on her doorstep one weekend, then it makes a little more sense that she has it out for you!)
So in conclusion: you don't have to take this! And you don't have to face it alone. Tell an adult and let them help you. That's what they're there for!
What do you guys think? Do you have any advice for Marcy?