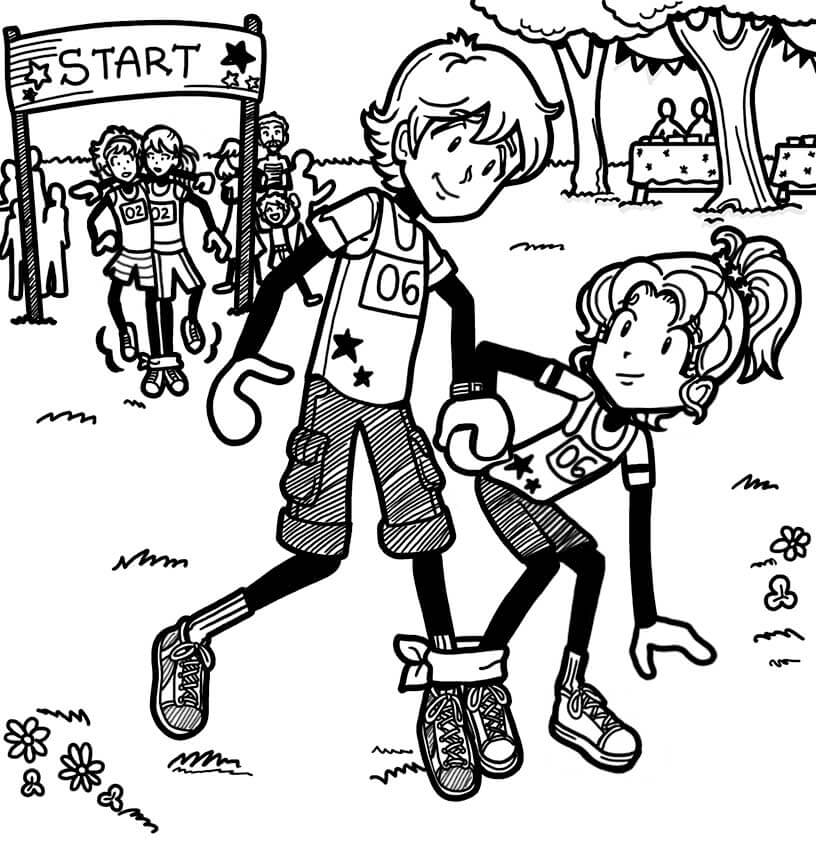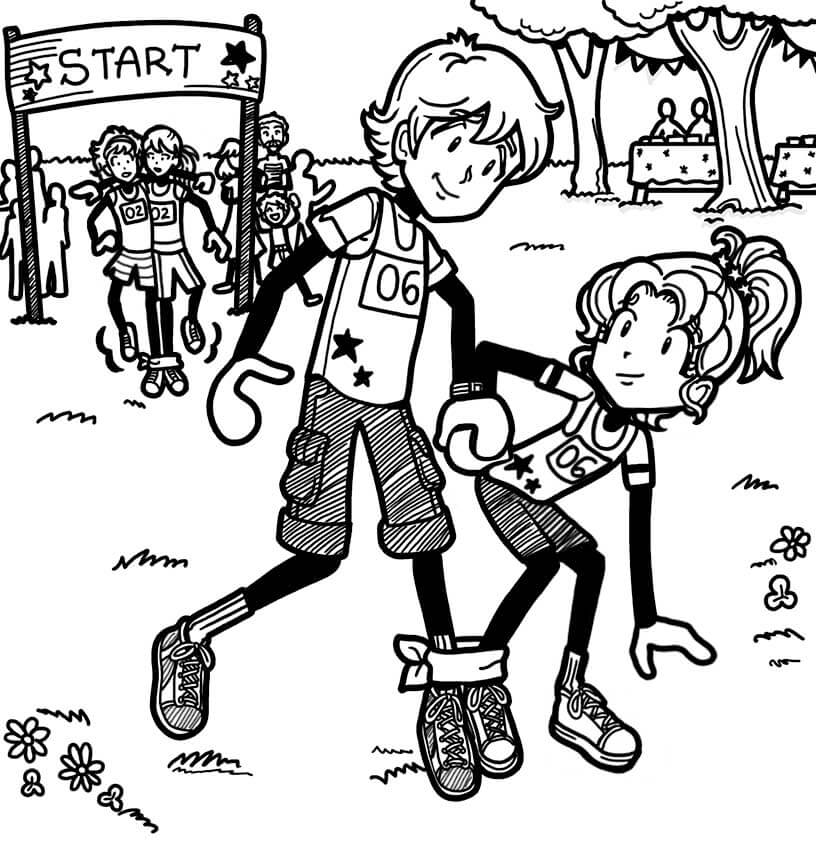 OMG, the 4th of July was a blast!!
I was so excited to find out there was a big celebration going on at my local park in the morning, just like where I used to live.
They advertised a bunch of super fun activities, like pie eating contests and three-legged races. I thought that sounded awesome, and all my friends were going to go, too!
When I got there, I saw a table with a massive pile of hamburgers. It seriously looked like a McDonald's exploded! I LOVE burgers, and my eyes are always ten times bigger than my stomach, so I ran over and started cramming a bunch in my purse.
(I know, it sounds gross…and it is. But I was under hamburger hypnosis!)
Right as I was about to shove one in my mouth, I heard Brandon say, "Will you run with me?"
I THOUGHT he said, "Will you run AWAY with me?" And that kind of surprised me, since we're not five years old…or Romeo and Juliet!
But before I could ask him what he meant, he added, "You know, in the three-legged race contest? If we win, we get free movie tickets…and I thought maybe we could go this weekend."
I was SO psyched! Not only would I get to be super close to him while doing something silly and fun, we'd also get to go on a date if we won!
So I blurted out, "It's a date!" Then I turned bright red and added, "A great date for a three-legged race, I mean. The PERFECT date: the 4th of July!"
After that, we got ready by tying my right ankle to his left ankle with a red, white, and blue scarf.
I was SO excited that I was kind of wired, like I'd just eaten ten pounds of Sweet Tarts! But I was also kind of nervous about being so close to him, so I had my back turned to him while we were waiting for the race to start.
Then I realized my huge ponytail was probably right in his face, meaning he probably had my hair up his nose. So I turned my head really fast…and banged right into his head!
I was SO embarrassed! Before I could say, "Sorry for head butting you!" the race started and we were off!
We lasted about five seconds before I tripped. Brandon was so sweet, though. He helped me get up and then he said, "Don't worry! We're still in the race!"
Three seconds later, I fell again! I felt really bad about slowing us down, and even worse that our movie night might not happen.
After I tripped once more and he helped me up AGAIN, I said, "I'm so sorry, Brandon. This is way harder than I thought it would be. I'm ruining it for both of us!"
He looked like he felt bad that I felt bad…and two seconds later, HE tripped! I was pretty sure he did that on purpose to make me feel better. He's SUCH a great guy!
We didn't come even close to winning, but I wasn't disappointed at all. It was so much fun work as a team with Brandon, and it was so sweet to see that he cared more about having fun with me than winning.
You're probably wondering what prize I was referring to in the title.
After the race, he said, "You did great! And here's your prize." Then he handed me a ketchup packet and said, "I figured you'd need this for all those burgers!"
I had NO idea he saw that! Then he smiled and said, "What else can we play?"
After that, we found Chloe, Zoey, Marcy, Theo, and Marcus and had a blast for the rest of the morning. It was SUCH a great day!