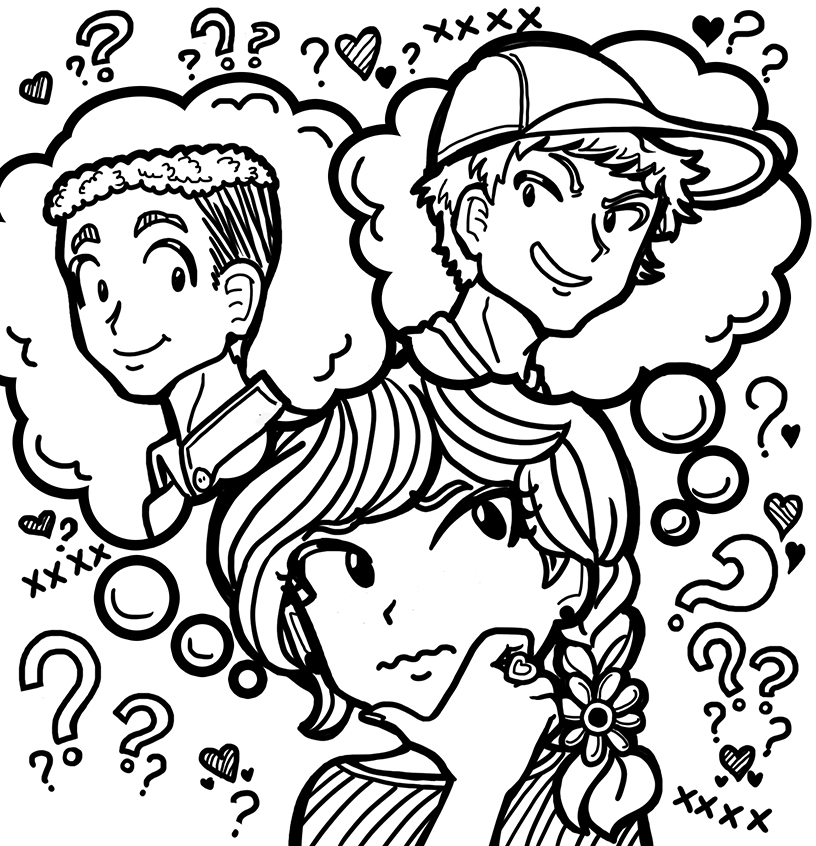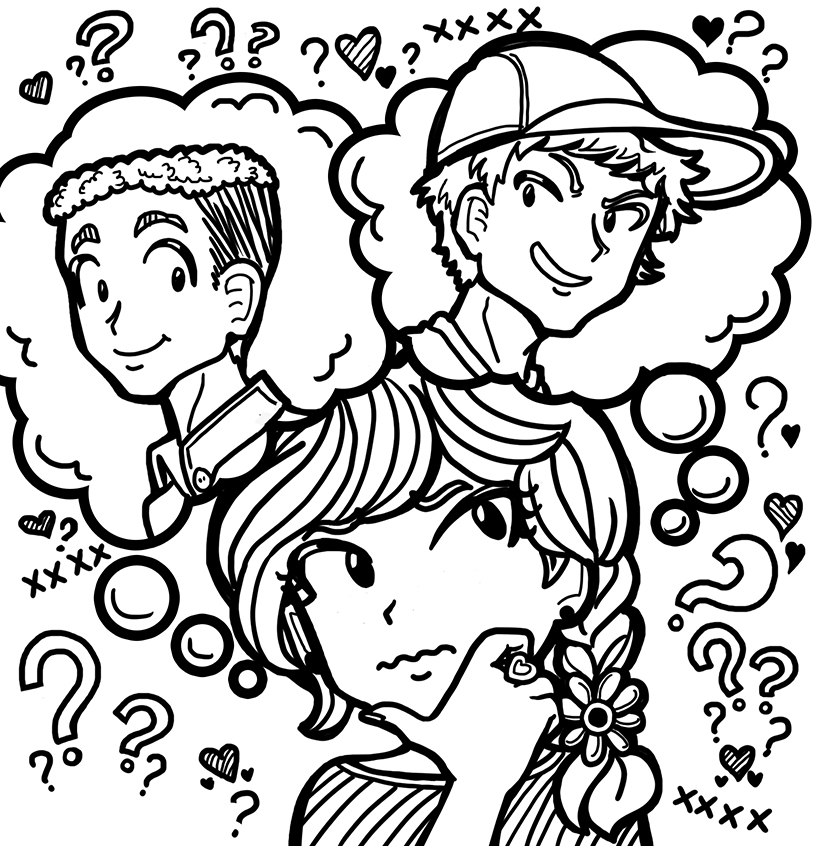 I like two guys at the same time. One of them is kind and makes me laugh until my sides ache, and the second guy is the same but sometimes he can be a jerk.

The first guy and I have the same personality, and he's cute, but I've liked him for ages and he's never really picked up on it. The second guy knows I like him and he's started flirting back. What should I do?

Yasmine
Hi Yasmine!
It sounds like you have a really good problem…you know TWO super funny guys, one who has a personality just like yours, and one who's flirting with you. Way to go! 😀
I think you might be asking me which one you should kick to the crush curb, but the way I see it, you don't really have to choose right now.
It's not like it's centuries ago, and your parents are getting ready to offer their best cow to the parents of whatever teenage boy takes you off their hands.
(That actually happened a long time ago, when girls got married at 12. I'm SO glad I wasn't born in the middle ages, and that milk comes in bottles now, and that my parents aren't SO poor that they'd trade me for a cow if it didn't!)
If you get along well with both of them, I say stay friends with both, and if you want to flirt a little with the guy that's flirting with you, go for it!
The ONLY thing that concerns me is where you wrote that he's a jerk sometimes.
If you mean that as in: "He sometimes teases me about my bright orange velvet overalls…that jerk!" then that's no big deal. (Though you should really consider burning those overalls.)
But, if you mean it as in: "He sometimes bullies other kids and makes fun of my friends…that jerk!" then you might want to stick to guy #1.
Life's too short to crush on mean people. And remember: when someone's a jerk to people, one day, "people" could be you!
What do you guys think? Do you have any advice for Yasmine?