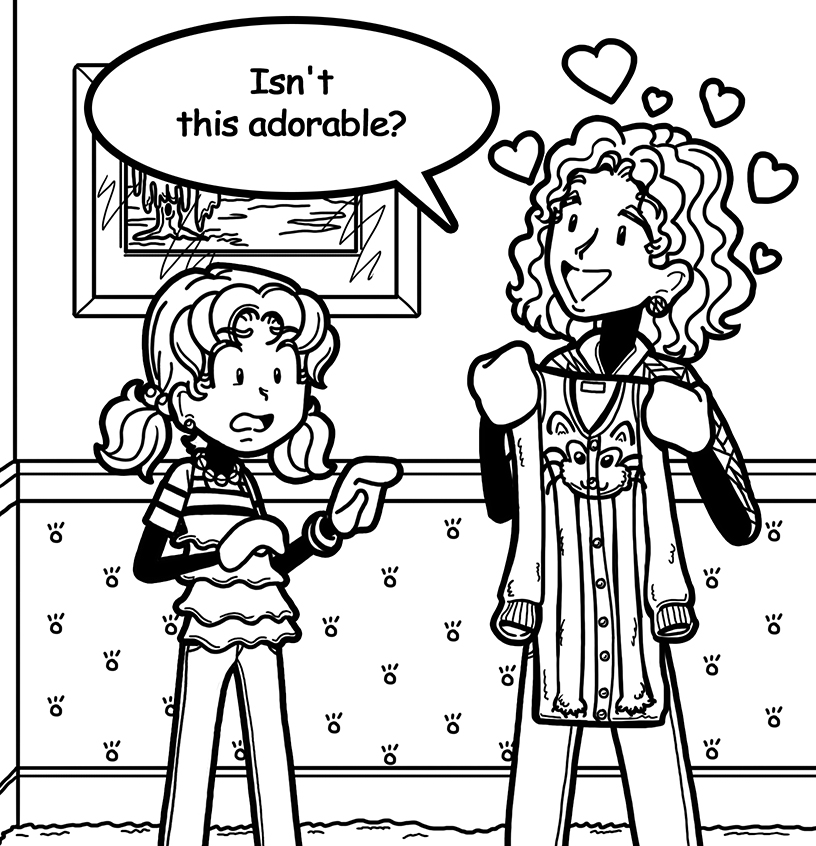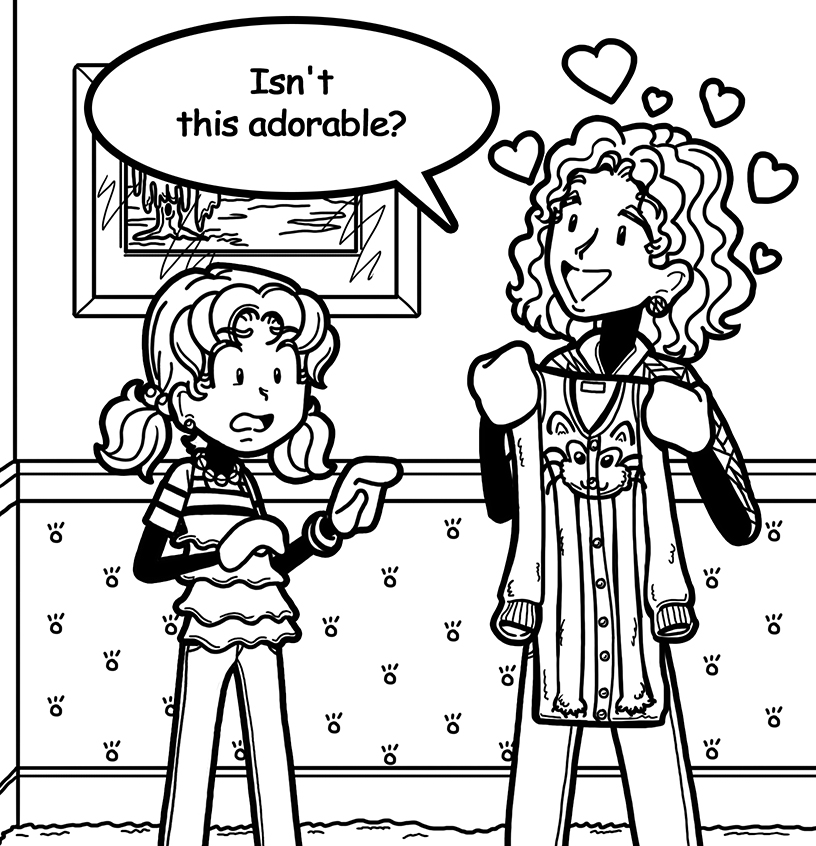 OMG! I can't believe what my mom did!
This year, like every year, she decided to spend a whopping $50 on my back-to-school clothes, which means I got five cheap things that looked like stuff Annie the orphan would wear.
(BTW, Can't wait 'til that movie comes out!!)
So of course we had our usual August fight.
Me: Seriously? You want me to wear this stuff? Like you haven't given me enough traumatic memories to fill a million future therapy sessions??
Mom: They're all cute and stylish, dear. Stop being so dramatic.
Me: Sure, they're cute and stylish. If by "cute" you mean "ugly" and by "stylish" you mean "gross"!
Mom: You're being incredibly ungrateful. Do you know how hard your father and I work to provide for you and your sister?
Me: You've been an AWESOME provider! Yup, you've provided me with countless hours of HUMILIATION!
We went on like this, kind of pointlessly, until finally my mom got emotional and yelled at me.
Inside, I screamed, "YES!"
No, I'm not some mean, sadistic twerp who likes to get my mom upset. I just know what happens every time she yells: she feels super bad and then wants to make it up to me.
I've gotten some of the BEST stuff I own because my mom was "making it up to me." "Making it up to me" is like cash in the bank. But it's better than that. It's like a cash cow that I can just keep milking!
This one time, my mom yelled at me for breaking a jar of sauce while making dinner. We didn't have any other jars, and she didn't feel like going out to buy any more.
But the second she snapped at me, she felt super bad.
She was all, "I'm so sorry, Nikki. Here you were, trying your best to make us all a lovely dinner, and then I acted so ungrateful. I feel HORRIBLE! How about I take you out for ice cream later to make it up to you?"
Two hours later, we were walking down the street eating that ice cream when I "accidentally" dropped a scoop…and then said, "You were right! I'm SO stupid! I'm always dropping things!"
(No, she hadn't called me stupid, but I knew she worried that maybe I thought this since she snapped at me for dropping a jar.)
She felt so guilty after that that she bought me a new iPod!
I know, it sounds kind of evil. Hey, I have my moments!
Anyways, I knew after my mom yelled at me about the school clothes that something really cool would be coming my way. And I thought maybe, just maybe, it would be a trip to the mall for some stuff that didn't look like Brianna could have made it.
Imagine my surprise, then, when I came home the next night to find a fancy box on my bed. I couldn't wait to see what it was!!
As I got closer, I saw some writing on the top, and you'll never guess what it said: "Dress for Success Package."
Sound familiar? It's the package I came up with for MacKenzie's back-to-school fashion business!
Yup, that's right. My mom bought me a Fab-4-Ever dress, and because she can't help being cheap, she went for the kit that includes a notebook, a pack of pencils, and a calculator!
When I asked her about it, she said, "I'm so sorry again for snapping at you, dear! And to make it up to you I bought you this darling little dress. I'm so glad your friend MacKenzie stopped by today. She's really something!"
Yeah, she's something all right…something mean, evil, and unable to follow directions! We agreed, no coming to my house!
I don't know what's worse…the lame stuff my mom bought from the department store, or the dress she bought from MacKenzie.
But I know one thing for sure…I'm not wearing ANY of it!