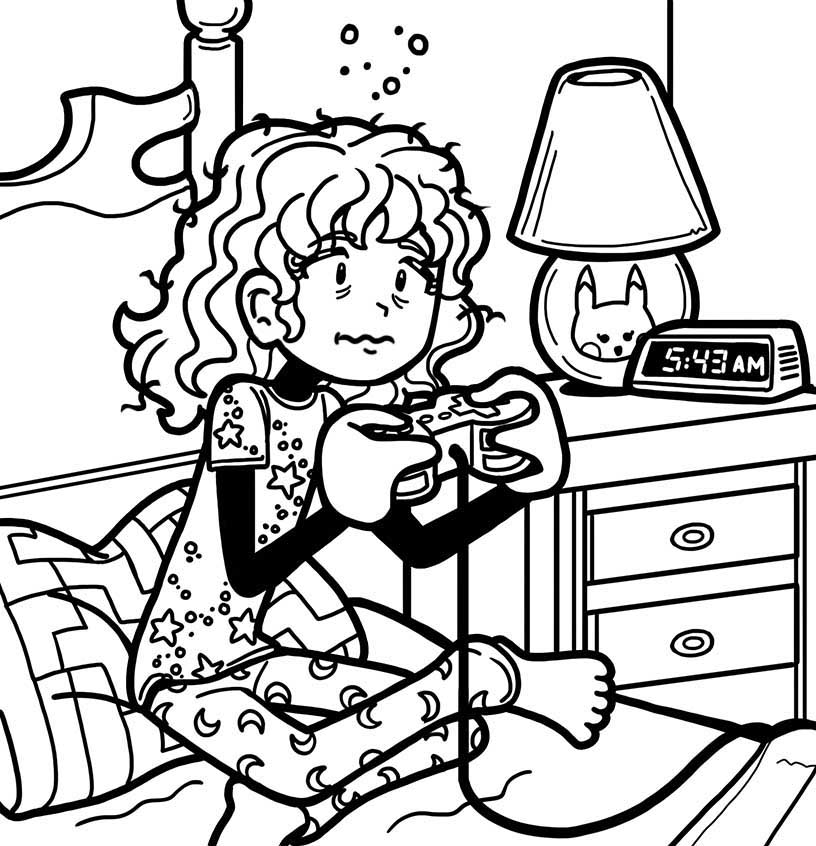 All throughout the summer, I've done nothing but stay inside and play video games. My parents are concerned that I'm not getting enough exercise, and they're telling me I should make better use of my time.

I agree with them, but whenever I tell myself I'm going to do something, I decide not to do it at the last minute. Video games are taking over my life. Help!

Anna
Hi Anna! I totally get how addictive video games can be. I'm kind of obsessed with Candy Crush. (I'm on level 379! Actually, BRB. Back! Level 380! Yes!)
I think it's pretty cool that you agree with your parents on this one. I know how tempting it can be to ignore your parents' advice because, well, it comes from them.
But they bring up a really good point: it's a total waste of sun to spend the summer indoors, glued to a screen.
And it makes it kind of boring to tell your friends about what's going on in your life. When they're all swapping stories about crushes and the latest drama with their bratty siblings, you're like, "And then I freed the Squinkies!"
If you want to keep video games from taking over your life, you have to figure out WHY you're spending so much time on them.
For example, even though I'm a huge fan of candy, that's not the only reason why I pull out my phone and start playing Candy Crush.
Sometimes I play it when I'm stuck doing something I don't want to do, like waiting in line with mom at the post office. Or, none of my friends are around and all I have is Siri, that lady from my iPhone, for company.
It's a fun way to distract myself so I don't feel super bored or lonely.
Distraction isn't always a bad thing. It's not like there's a volleyball game going on inside the post office and I'm missing out because I'm glued to my phone!
But when I play games because I'm lonely, I'm STILL lonely…just with bright colors flashing in front of me.
So, that's the first step: figure out if you're playing games to avoid whatever you're feeling.
The next step is to come up with some other fun things you can do instead of playing video games (like ride your bike or work on art projects).
Then tell one of your friends what you're planning to do so they can either join you, or be the video game police with calls or texts to check up on you.
And if you don't have a lot of friends, maybe you could join some kind of club so you can make some new ones (NOT a gaming club!).
It's pretty hard to play video games when you're hands are busy juggling or practicing sign language!
You may feel that "must game!" feeling for a while, but push through instead of giving in at the last minute, and in time, it will get a lot easier!
What do you guys think? Do you have any advice for Anna?