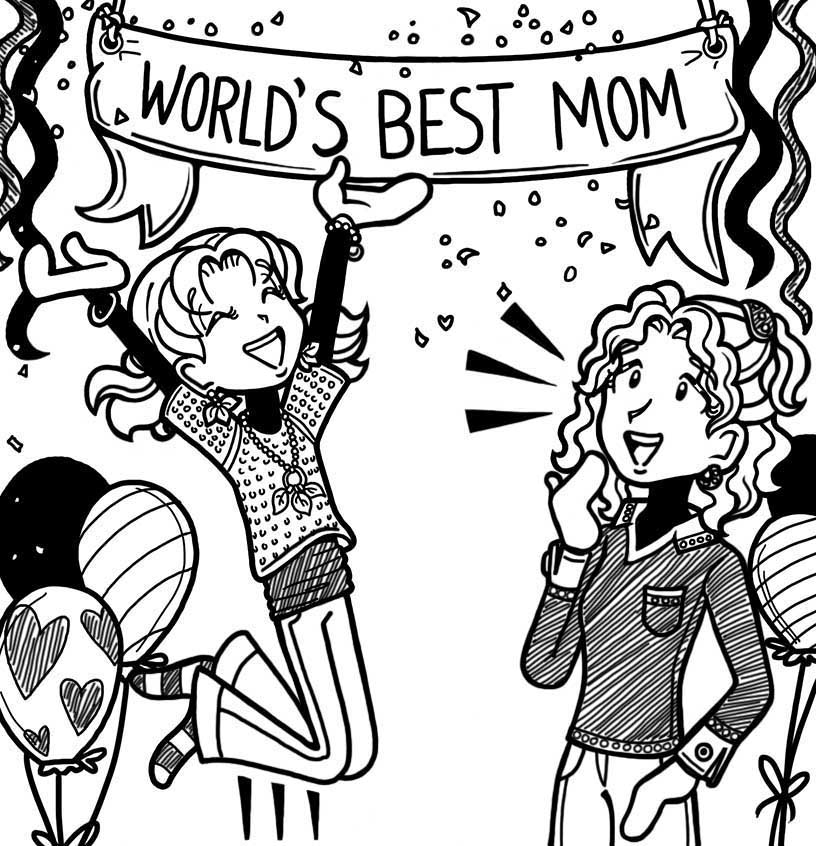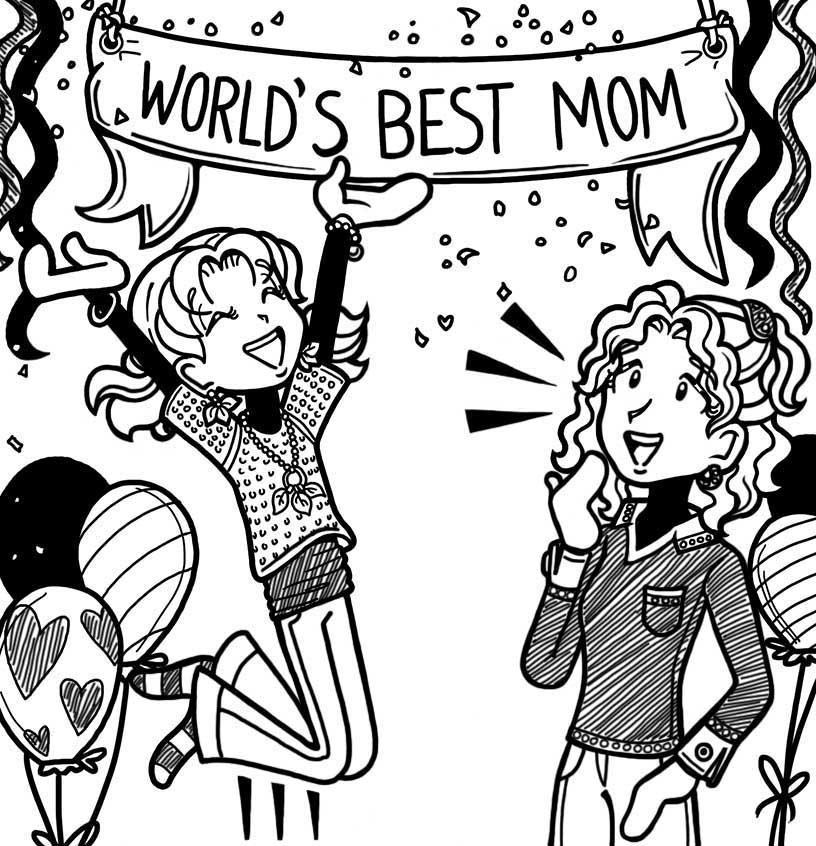 A couple weeks ago, I wrote a blog post about the horrible thing my mom bought me. As you may remember, it was a dress from MacKenzie's back-to-school clothing line.
Some of you guys commented that it was kind of mean of me to manipulate my mom into buying me something, and then act so ungrateful.
And you know what? You guys had a good point!
I know I complain about my mom a lot, but I'm pretty sure if I went to the mom store, I'd see a WHOLE section of worse ones.
I'm not saying my mom would be the most expensive one. But she's definitely not on the clearance rack!
Since I've realized that I'm pretty fortunate to have a mom who loves me, looks out for me, and tries pretty hard not to royally mess me up, I've decided to do something nice for her.
I don't want to do something expected, like make her breakfast in bed.
(I did that already, so it's kinda predictable. I really want to come up with something totally new and exciting for her! Squeee!)
I have a few ideas, and I'd love to get your opinion! Which one of these things do you think she'd like the most?
1. Make her a book of coupons she can redeem for help from me.
With my mad art skills, I could make some really cool looking coupons, so it would actually be kind of fun!
They'd be for things like:
Cooking dinner
Helping with cleaning
Babysitting Brianna
This is clearly A LOT of work for me. But I'm probably going to end up doing these things anyway, so really, it's giving her a physical reminder of all the hard work I do because I'm a great daughter. Win/win!
2. Make a photo collage of Brianna and me doing things together.
If there's one thing that mothers love, it's pictures of their kids!
My mom's iPhone is like a little digital shrine to Brianna and me. We're her screensaver. She has TONS of photos of us in her albums. Our faces come up when we call. She even had an iPhone case custom made with a picture of us.
(It's kind of like she's one of those crazy, obsessive cat ladies, except WE'RE her cats!)
I'm sure she'd love a massive collage with pictures of Brianna and me through the years…us sitting on Santa's lap, us playing in piles of leaves, us making pancakes in the kitchen with Brianna COVERED in powdered sugar.
3. A mother/daughter day.
This is the big one: a full day with her, on me…which means we'd start with a walk to the park, then have a picnic, and then finish it with something else free or cheap.
(Hey, it's the thought that counts!)
I'm pretty sure my mom would love this, as she often says things like, "You used to love hanging out with me when you were little!"
To be fair, I also used to love taking baths with rubber duckies, and pooping in a diaper, if you go way back. People change!
But I'm sure it's tough on her that I used to be attached to her side when I was little, and now I'm attached to my phone.
And I bet she'd love that I was willing to devote a WHOLE day to hanging out with her.
What do you guys think? Should I go with one of these options, and which one? Or, should I do something else, and what?