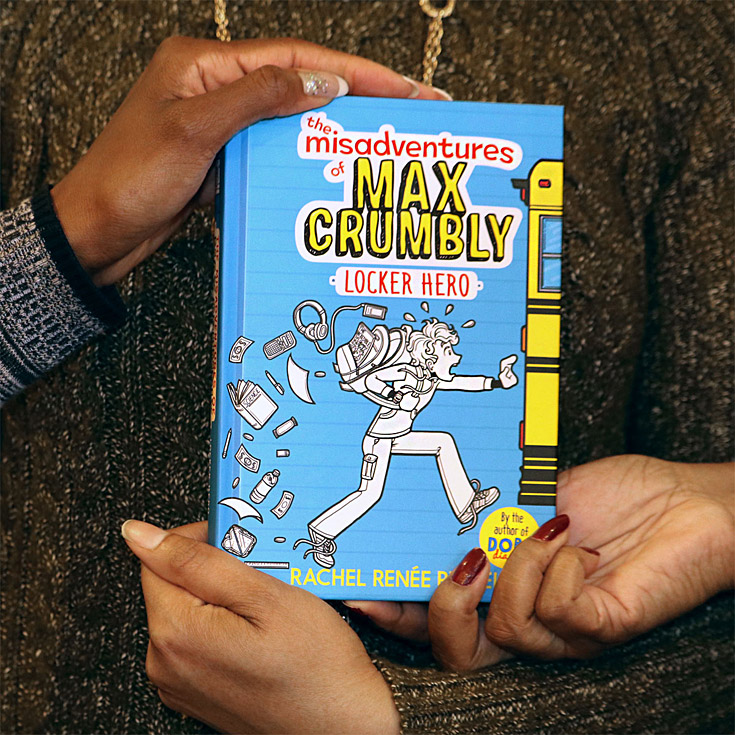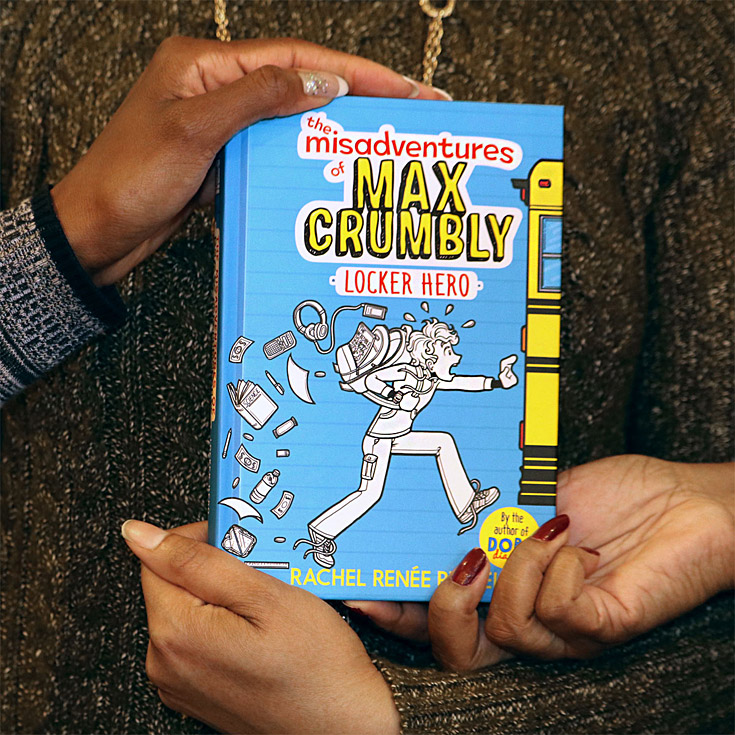 Check out Team DORK holding the very first copy of Max's book
The misadventures of Max Crumbly – Locker Hero!!
Max also has a brand new website with super COOL STUFF like comic strips, games and his very own blog. Check it out at  www.maxcrumbly.com
Don't forget to read the Sneak Peek of his book!!!
Plus, you can follow him on Facebook, Twitter or Instagram for some more info!!!