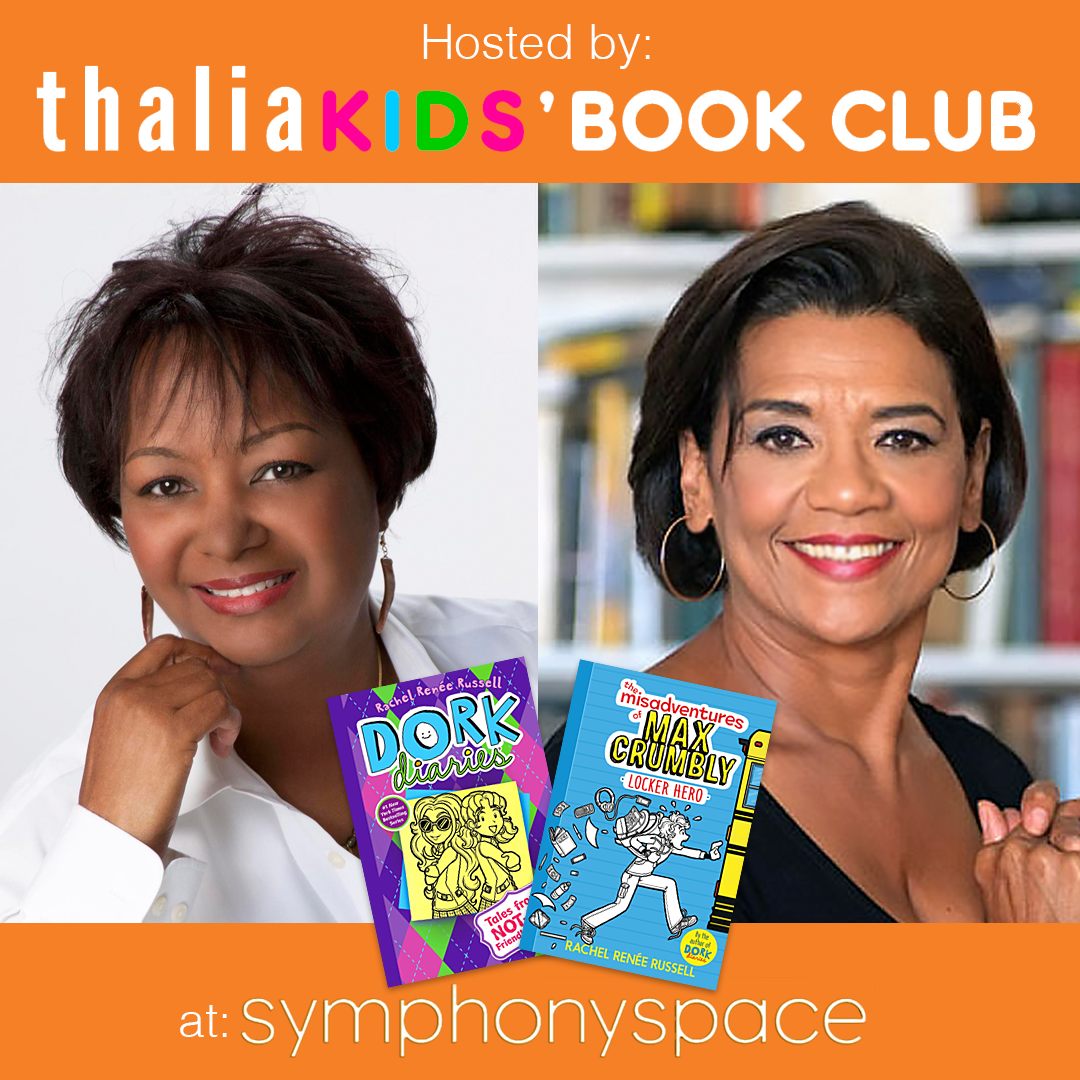 A SPECIAL DORK DIARIES EVENT & BOOKSIGNING
IN NEW YORK CITY!
Rachel stops by Symphony Space to discuss her New York Times bestselling series with Sonia Manzano, best known for her role as Maria on Sesame Street!
The event includes a creative writing project and a fun discussion with Dork Diaries and Max Crumbly Superfans. Get your Dork Diaries and Max Crumbly books autographed by Rachel and her daughters, Erin and Nikki. Get a SNEAK PEEK at Max Crumbly Book 2 BEFORE it's released. And, grab some cool swag like bookmarks, posters, stickers and other cool giveaways.
Date: Friday, June 2nd
Time: 6:00 pm
Location: Leonard Nimoy Thalia at Symphony Space
2537 Broadway, New York, NY 10025
Tickets: $16, Thalia Kids Book Club Members $13
Tickets and additional details are available here.