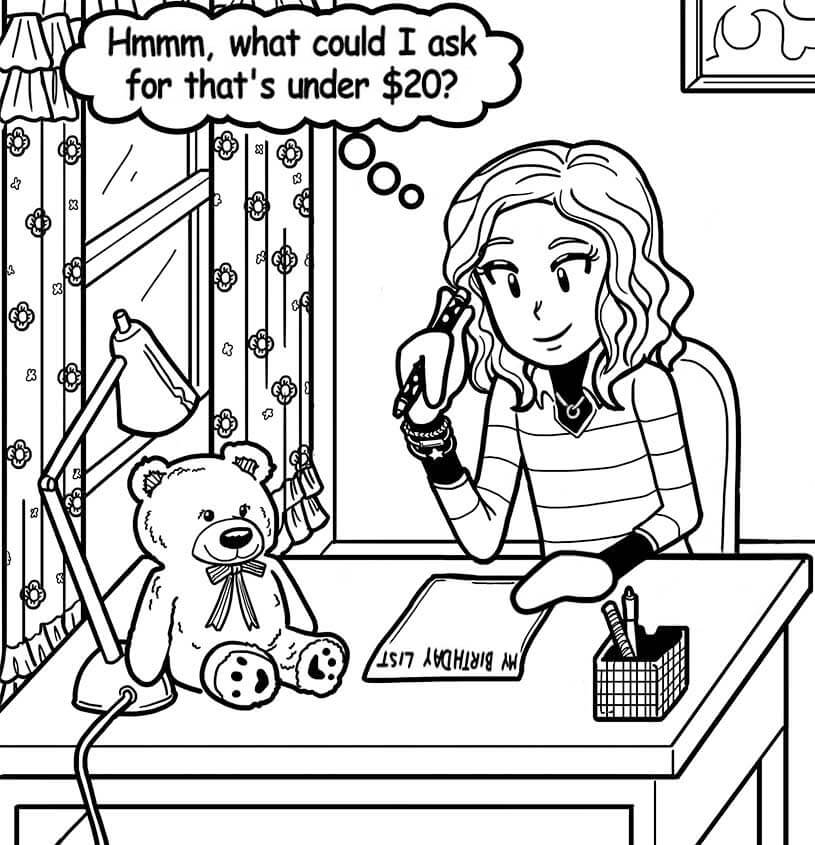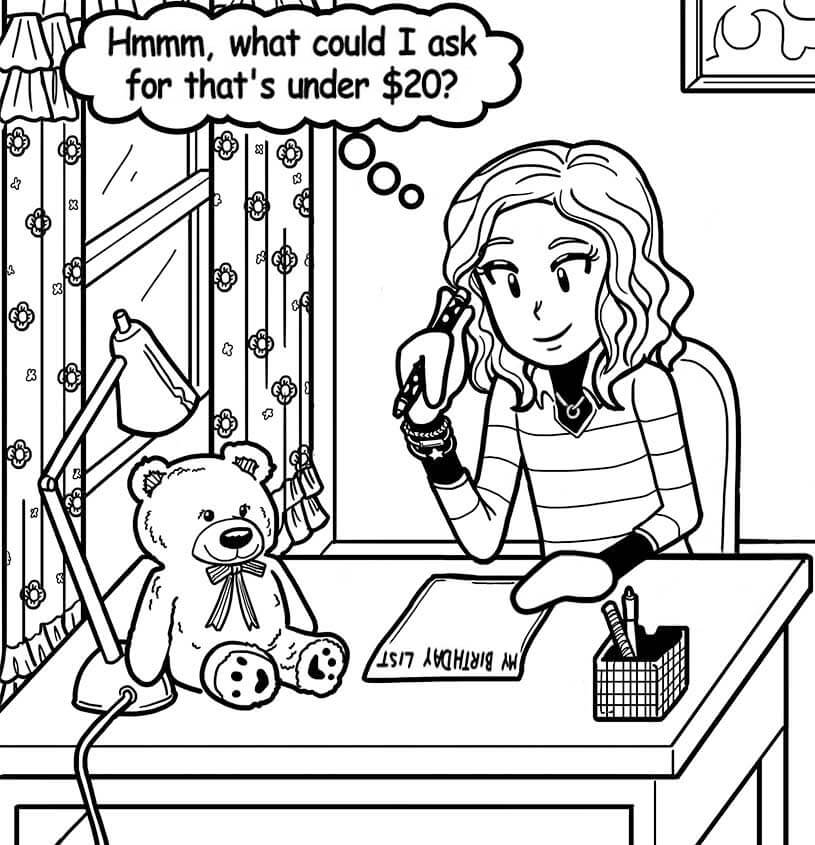 Hi Nikki!
My birthday is coming up soon. I'm not exactly sure what I want yet. However, my parents keep asking me what I want, and I'm afraid to tell them because I don't want to be judged. They are also constantly giving me the "Money doesn't grow on trees" speech. So I feel like, if I ask for something over $20, they'll get upset. Could you possibly give me some cheap gift ideas for tweens?
Thirteen,Thoughtful And Thrifty
Hi Thirteen, Thoughtful And Thrifty,
First of all, happy almost birthday!! Squeeee!!!
Second of all, LOVE your name. I should call myself that, too! 🙂
Look, it's your BIRTHDAY. And your parents are ASKING you what you want! So, I just don't think they'd get mad at you for asking for what you want. It's always nice to suggest things with affordable price ranges when you're making a wish list. But I don't think you should be afraid to include something over $20 as long as you know you're not going to get EVERYTHING on the list. It's called a wishlist, after all. Not a gimme everything list!
Also important to note here—I have no idea what you're into! So it's kind of hard to tell you what you should ask for.
BUT when I read your letter, I thought it might be a fun and useful post, not only for you, but for anyone trying to come up with gift ideas. So I brainstormed some budget-friendly gifts for tweens! Hopefully some of them appeal to you, and if not, at least you'll have a handy list the next time you need to get a present for your BFF!
Nail polish/lip gloss/body shimmer—Basically raid the drugstore beauty section for lots of fun finds!
Bath soaps/lotions/body sprays/candles—Find stuff like this for under $20 at your local Bath And Body Works or Body Shop to get your pampering on! And, let me tell you—they smell SOOOOOO good!!
A Subscription to Girls' World/Discovery Girls/American Girl Magazine—My BFFs, Chloe and Zoey, recommended this because they just LOVE reading mags! If you want to stay on top of all of the latest trends, hottest celebs and greatest advice, then this idea is definitely for you!
Craft store goodies—Raid your nearest craft store for fun finds like gel pens, art supplies, journals, stickers, duct tape and MORE! All of this stuff tends to be reasonably priced as well.
Jewelry—Not the big ticket stuff, obviously, but if you go to that accessory store in the mall where everyone gets their ears pierced, there's TONS of cute stuff under $20!!
Coloring books—If you hadn't noticed, coloring books aren't just for little kids anymore! There are some awesome, really intricate ones to choose from.
Books—Books range in price, but paperbacks and most hardcovers are almost always under $20.
iTunes Gift Card—Or a gift card to anywhere, really!
Tech—Sure, most tech stuff falls under the category of $$$, but what about new ear buds, a charger, or a USB drive? Or if you have a phone, maybe a fun new case?
Basically anything from a thrift store—you know how much I LOVE thrift stores, right? Well, it's for a really good reason. The clothes and accessories there are SO affordable! Plus, you can find stuff that's gently used or even new!
And those are just MY ideas! I bet my awesome readers have a whole bunch more! What are your favorite gift ideas for $20 and under?