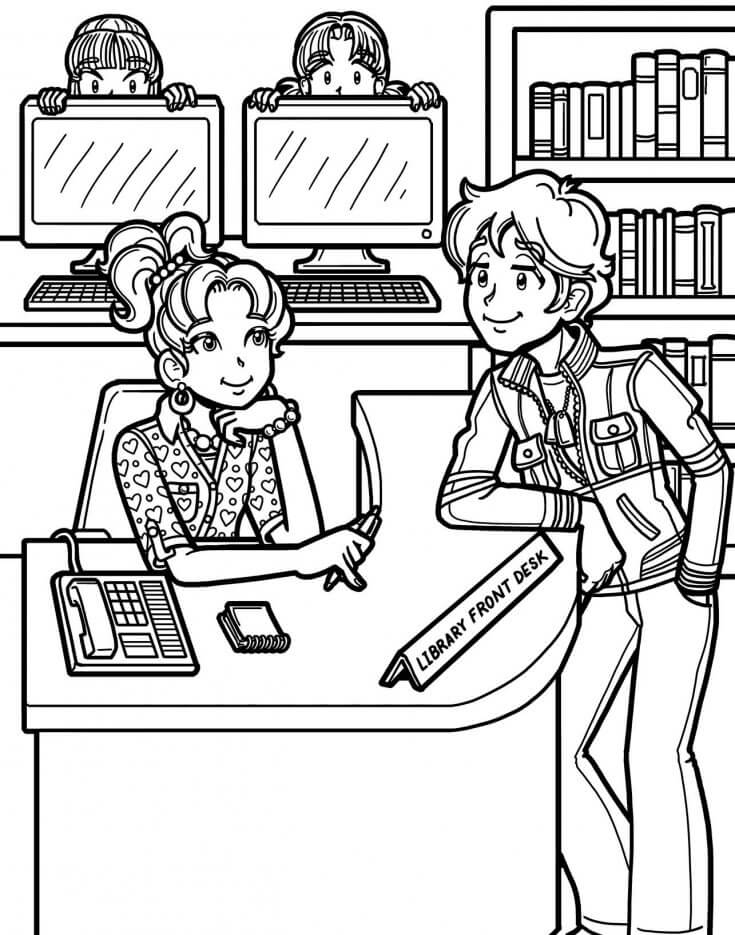 Hey readers, today YOU'RE the author of Dork Diaries! Please finish the exciting story below…
March ___ ,  2018 
It's hard to believe a day that started so HORRIBLY WRONG is ending so PERFECTLY RIGHT! 🙂
Chloe, Zoey, and I were working in the library as LSAs (library shelving assistants) when Brandon stopped by. We both had been really busy with stuff and hadn't seen each other all day.
Chloe and Zoey quickly dove behind the computers and secretly listened in on our conversation.  
Brandon said, "Hey Nikki!  I'm glad to see you.  I've got something really important to tell you…!"
Okay, now it's your turn to finish the story! What did Brandon say to me (Nikki), and what happened next in the chapter you're writing for Dork Diaries? Also, what is the title of your book?
Dork Diaries: Tales From a _____________!
Please post your story below in the comments section.