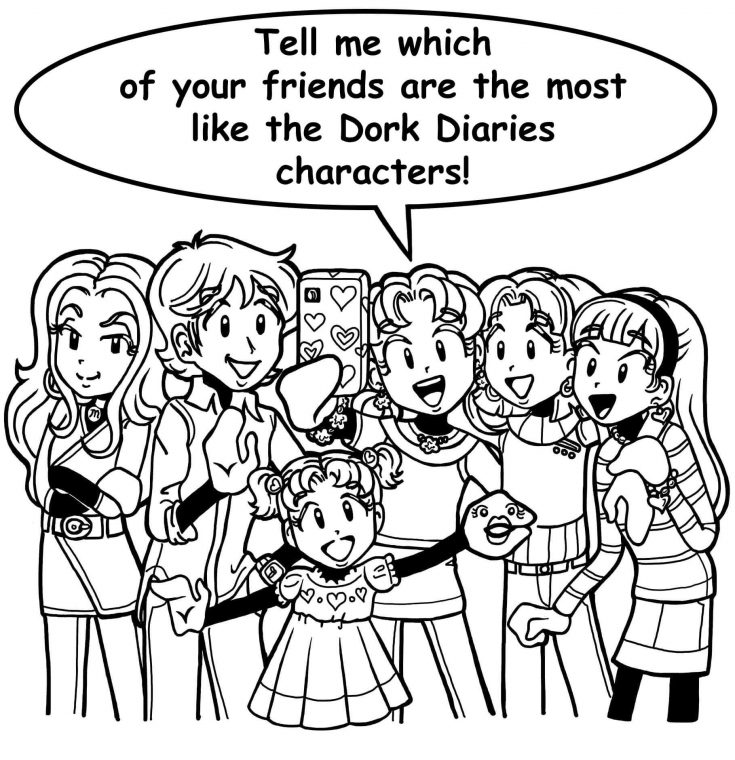 Hey readers, this week I have a really FUN question for you to answer!
Which of your friends or family members remind you of these Dork Diaries characters (make sure you include YOURSELF as well!)?: Zoey, Chloe, Brandon, Brianna, MacKenzie, and ME (Nikki).
Write down their first names only and the reason WHY they remind you of that character. I can't wait to read your answers!