What's Up Nikki,
I finally got my parents to let me throw a HUGE party for my eleventh birthday! 🙂
I'm super psyched and can't wait to invite all of my friends. But, there's only one problem…I have absolutely NO CLUE where to start! I need advice for how to plan a party ASAP!!

Party Panic
Hi Party Panic,
Let me start by saying CONGRATS on getting your parents to throw you the ultimate birthday party!! 🙂
It sounds like you really want to make sure everything is AWESOME for your big day. So, let's address ten major party planning pointers before you and your friends end up at the kiddy table eating cake and playing "pin the tail on the donkey" in your mosquito-infested backyard. (That actually happened to me on MY eleventh birthday, and I still shutter just thinking about it!)
Pick a good TIME for your party. You might be thinking, "DUH, Nikki! I want to throw this party on my BIRTHDAY. When else would I have it?" However, if your birthday lands on a weekday during the school year while homework and afterschool activities are happening, you might want to consider having it on the weekend so that there will be more time to celebrate and all of your friends can make it. Also, Friday evenings are great for slumber parties since you and your friends get to hang out all night right after school.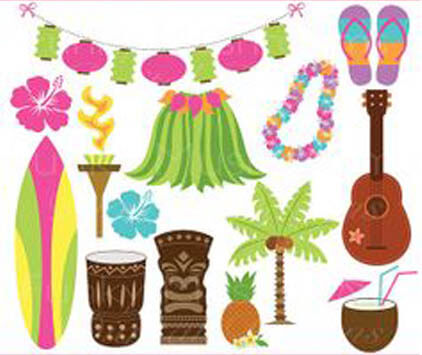 Pick a THEME for your party. A theme determines what your party will look like and what will happen there. Pick one that reflects what you're into. For example, if you love the beach, your party could have a luau theme. So that means you'd include hula skirts, flip flops, tiki torches and beach ball-shaped cake pops. You could even make your fav TV show or movie the theme of your party! For some more cool party theme ideas, go to Google Images, type in your favorite activity, character or thing, then add the words "themed birthday party" and hit SEARCH.
List the people to invite. My mom always says to write things down so that you don't forget, so a list really comes in handy for this part! Write or type up a list of all the friends and family members you want to invite. Remember, more people means more presents for you! 🙂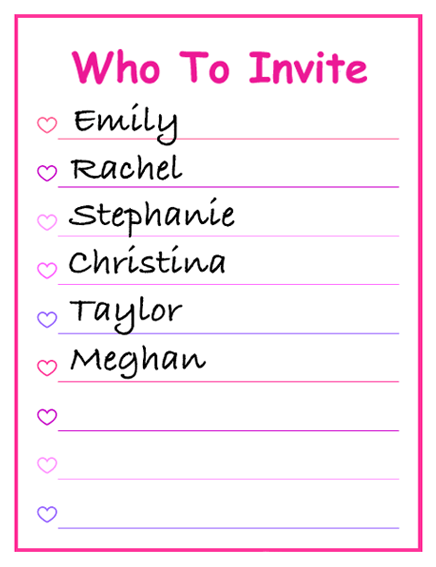 Pick a PLACE For Your Party. Your theme will help you here. Like if your theme is a luau, you could have it by the pool. Or if your theme is racecars, have it where there are go-kart or bumper car rides.
List the stuff you need. You also have to list the stuff you need for your party and how much all of it will cost so that you and your parents can save the right amount of cash for everything.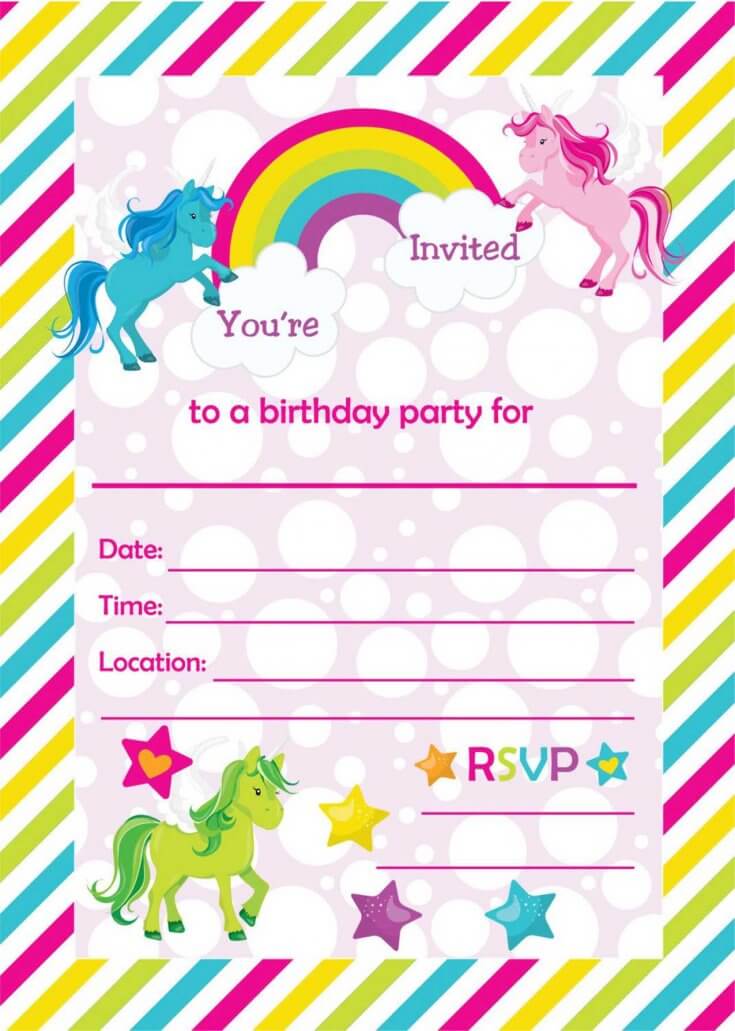 Send out super cool invitations. Now that you know who to invite, pick out some really cute invitations that match the theme of your party and send them out. I recommend buying them from Hallmark or Payprus. Or if you're really crafty like me, you could totally create your own! Just be sure to include the day and time of your party as well as your contact info so that your invitees can let you know if they can make it.
Get all the stuff on your list. You could always hit the grocery store for basics like food and stuff like that. But for some really fun décor and thematic tableware, try Party City or birthdayinabox.com!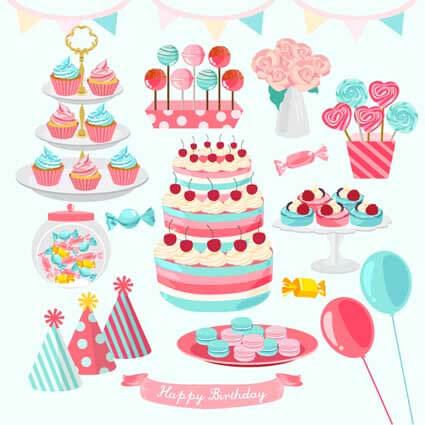 Set everything up early. It's probably VERY unlikely that you'd ever procrastinate your birthday, but I'm adding this just in case—be sure to prep everything in advance so that you'll be ready when your guests arrive. For instance, if your party starts in the morning, try to set up as much as you can the night before.
Become a party planning pro. For more on how to throw the ultimate party, check out the following books:
– KIDS' OUTDOOR PARTIES
– COOL SPORTS PARTIES: PERFECT PARTY PLANNING FOR KIDS
– PLANNING PERFECT PARTIES: THE GIRL'S GUIDE TO FUN, FRESH, UNFORGETTABLE EVENTS
– AMERICAN GIRL SLUMBER WONDERS
Don't forget to have fun!! 🙂
Hey readers, are any of you having a party sometime soon? What advice do you have for Party Panic?