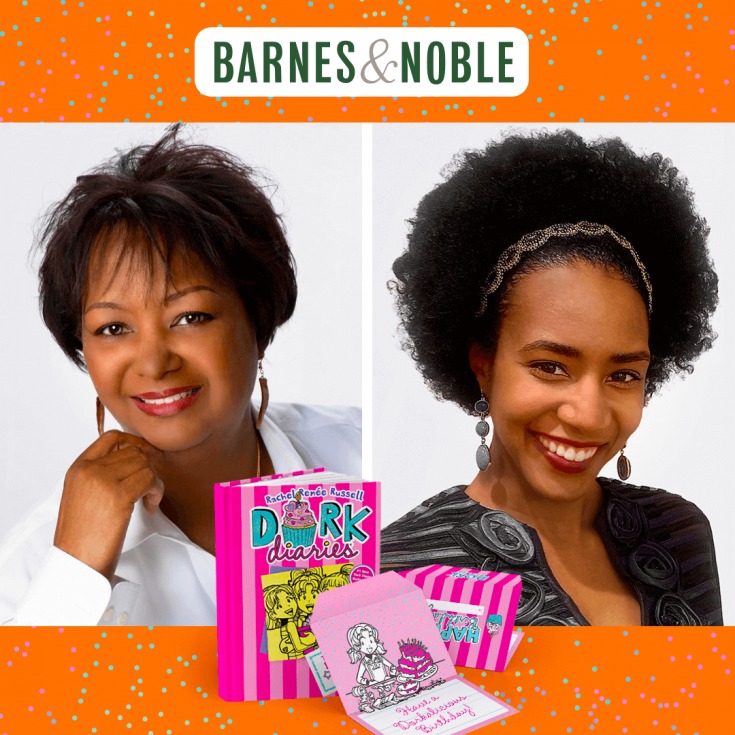 Meet New York Times bestselling author, Rachel Renée Russell and her daughter, Nikki, for an exclusive event and book signing!
Get your favorite Dork Diaries books autographed, including the newest Dork Diaries Book 13, released in October.
Receive a special Dork Diaries birthday card when purchasing a copy of book 13 at B&N.
What: Exclusive Event & Book Signing
Where: Barnes & Noble
20427 Exchange St
Ashburn, VA 20147
When: Tuesday, October 16 at 5:30pm

This event is FREE.