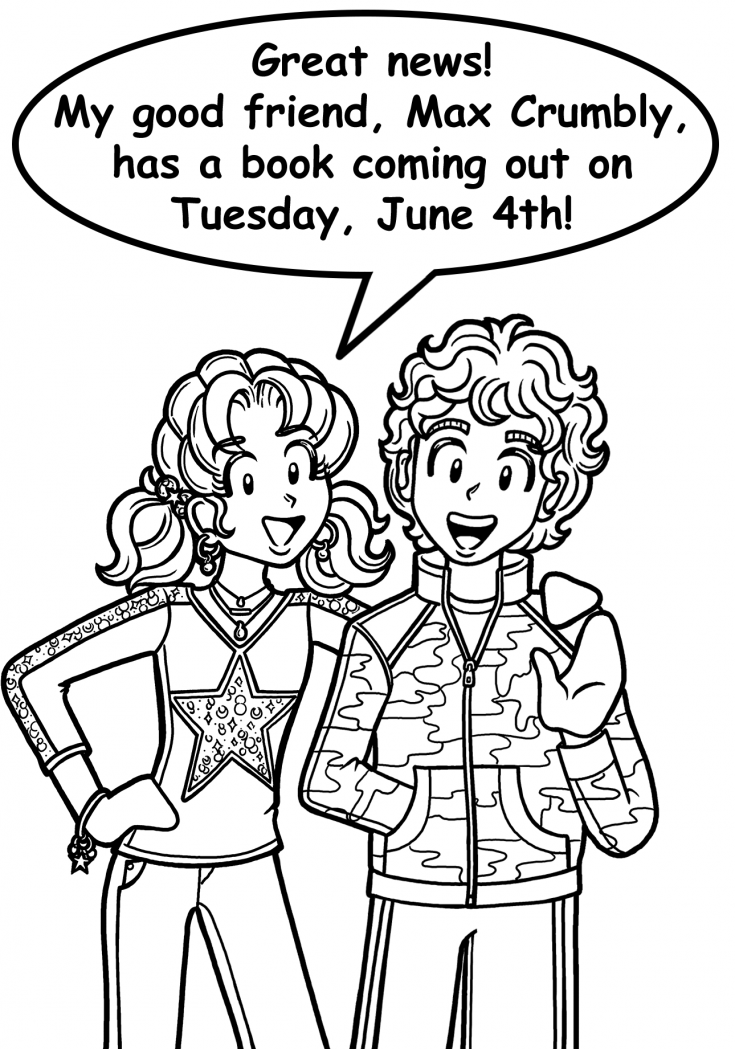 What's up, people!  I have some exciting news.
Remember my friend, Max Crumbly?  He's actually Brandon's best friend!
Max helped out with my pet sitting adventure in Dork Diaries Book 10, and he came to my birthday party in Book 13.
Well, Max has a cool, new book coming out on Tuesday, June 4th. It's basically his personal diary about how he got stuck at his school overnight and discovered three burglars. He and his friend, Erin (a computer whiz), try to stop them. However, things get kind of awkward because Max is secretly crushing on Erin.
It's a fun and exciting book series with a lot of cool artwork. Max is ALMOST as good of an artist as I am.  If you LOVE Dork Diaries, you'll like the Misadventures of Max Crumbly Book 3: Masters of Mischief!
Here is a SNEAK PEEK especially for all of my Dork Diaries fans. ENJOY!
I'll also be posting TWO more sneak peeks over the next two weeks.  You can pre-order the book HERE.
Have you read any of the Max Crumbly books?  What is your favorite scene from this book series?  Post your comments below.