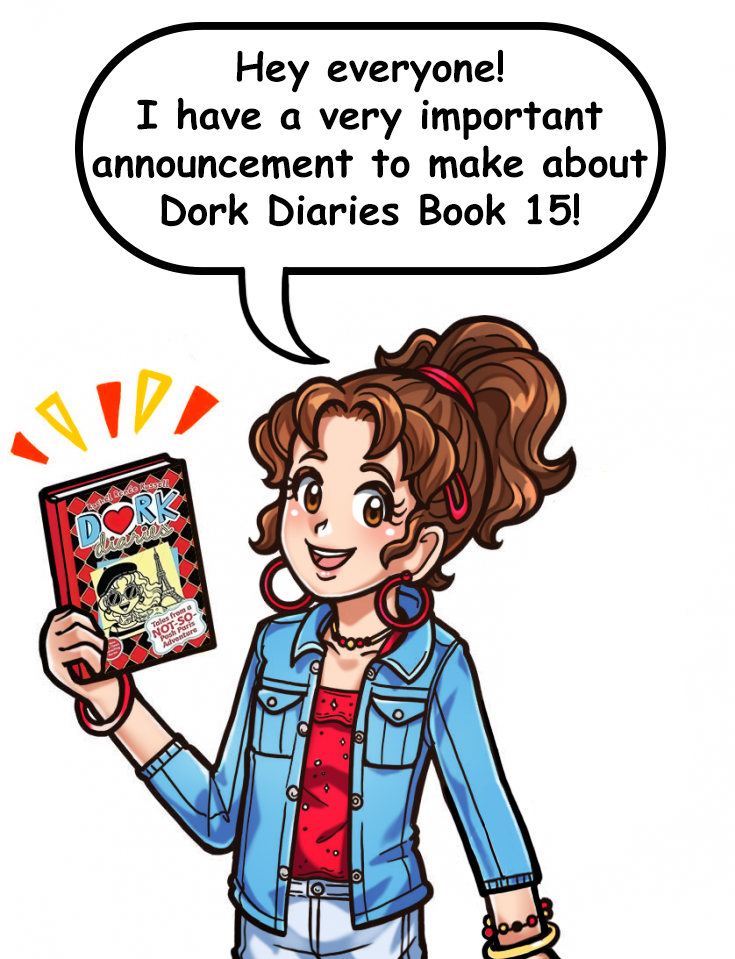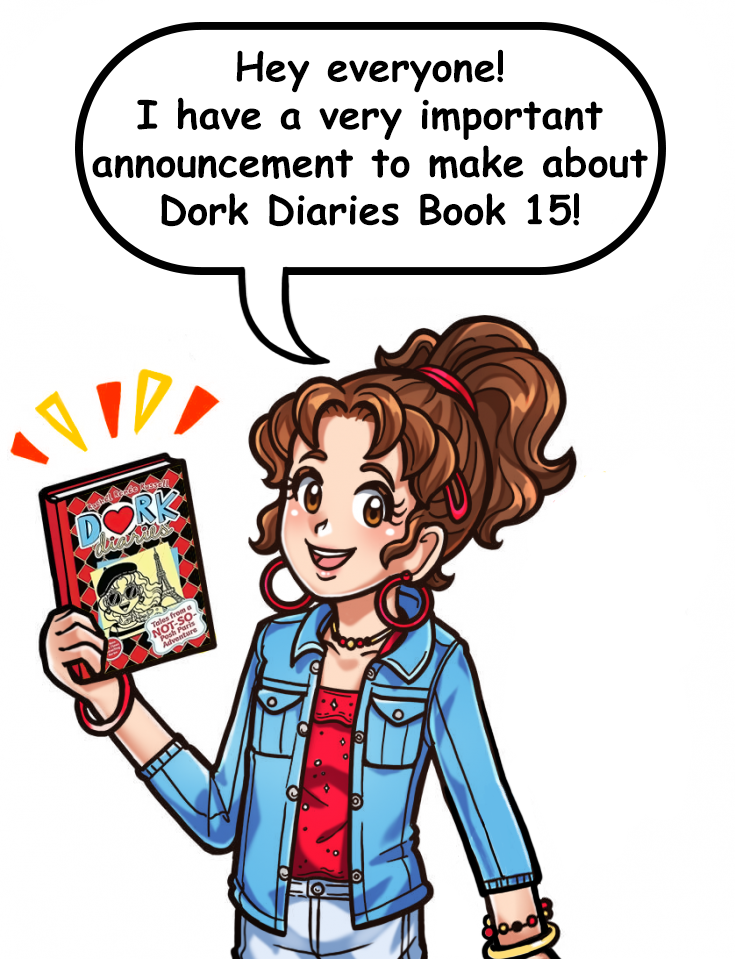 Hey fans, I have a VERY IMPORTANT announcement to make about Dork Diaries Book 15!
The year 2020 has been pretty crazy with A LOT of drama and unexpected challenges! So, unfortunately, my newest diary, Dork Diaries Book 15: Tales From a Not-So-Posh Paris Adventure, has been delayed and will not be coming out on the originally-scheduled publication date of Tuesday, Oct. 13th. It currently has a tentative release date of May 4, 2021, but I hope to have it out sooner than that. Fingers crossed! 🤞
I know you're probably a little disappointed (and I am too!), but we'll get it out as soon as possible. Until then, thank you for your patience.
Now, here's a sneak peek of artwork from the new Dork Diaries Book 15!
Will our friendship survive this humiliating disaster?!