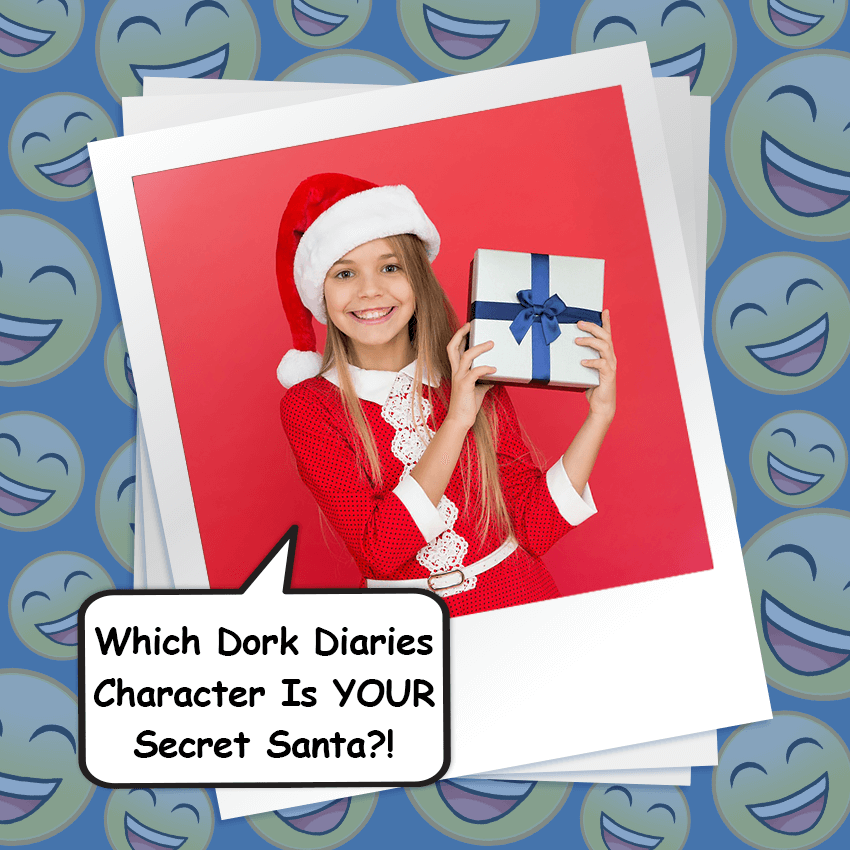 UPDATE – DECEMBER 26th
When I went to Nikki's house to videotape her Christmas lights, Brianna BEGGED me to add her as a Secret Santa to this Quiz! She promised to bake me a Gingerbread Man, and they're my favorite holiday cookie!! I just hope they taste really good. So, take the quiz again to see if BRIANNA is YOUR Secret Santa!
Did you have a Secret Santa this year? With all of the COVID drama, chances are you probably didn't.
Well, we're about to change all of that.
Here's a really fun quiz that will tell you which Dork Diaries character would be the PERFECT Secret Santa for YOU!
All you have to do is answer a few questions in the quiz below and you'll be virtually matched up with one of US.
That's right! YOUR new Secret Santa is going to be Nikki, Chloe, Zoey, MacKenzie, or me, Brandon!
How COOL is THAT?! Have fun! And, make sure you tell us who you were matched-up with in the comments section below.
CLICK ON THE IMAGE BELOW TO GET STARTED!