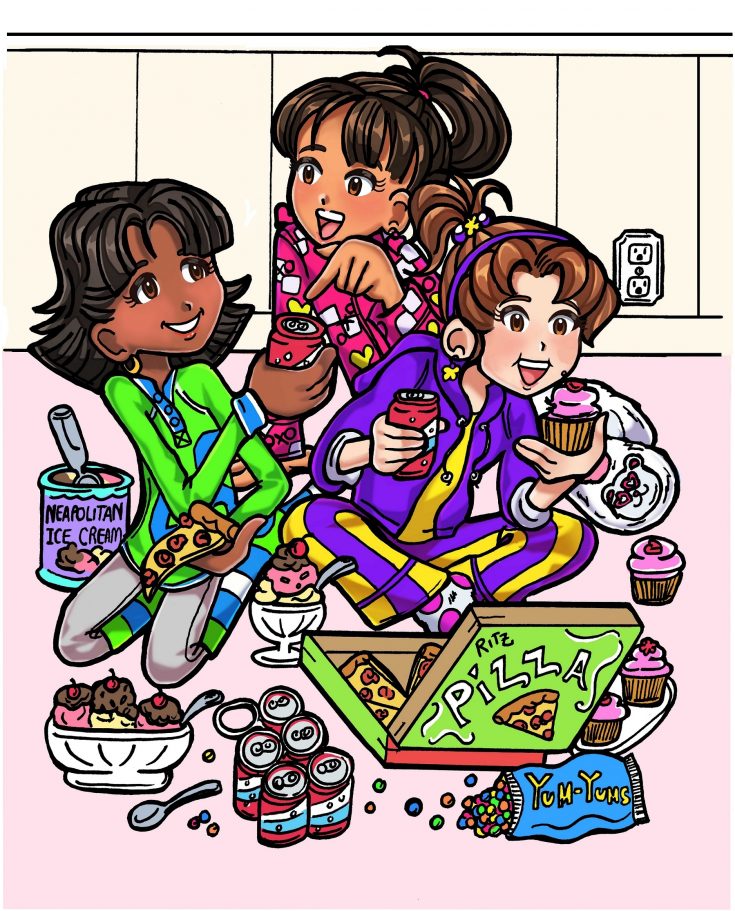 WOW! It's hard to believe that we're already in the last week of January.
It seems like we were just celebrating the New Year a few days ago!
So, today I'm going to share an exciting video about my diary for the month of January…
DORK DIARIES BOOK 5: TALES FROM A NOT-SO-SMART MISS KNOW-IT-ALL
It's all about my BFFs and me writing an advice column for our school newspaper, as the super-secret, Miss Know-It-All.
The crazy part is that ALL of this DRAMA is the result of a TRUTH OR DARE game gone BAD!!
And, it all started at a SLEEPOVER that Zoey had on New Year's Eve. Would you like to hear all of the details?
Then watch the video below and my BFF, Zoey, will give you all of the JUICY GOSSIP about her wild and crazy sleepover!
This really fun video was made by our superfan, Noelle. Enjoy!…
Have you (or someone you know) ever pulled a prank, made a joke, or did something super-silly that didn't quite turn out the way you had planned? Did the situation turn out really funny or a total disaster?!