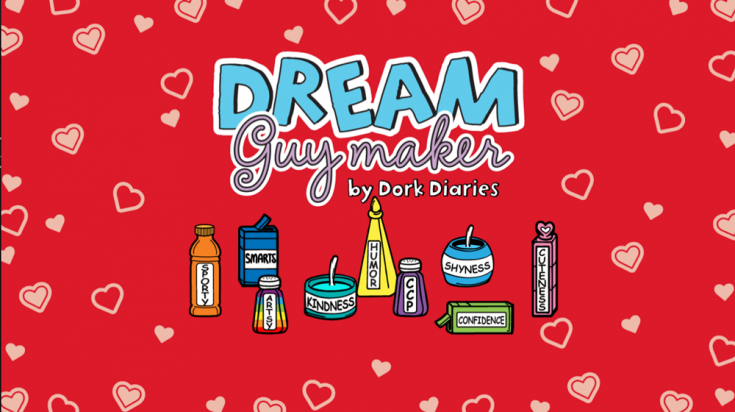 Roses are RED,
Violets are BLUE!
My Dream Maker Game
Shows who's PERFECT for YOU!
Hey everyone!! Can you believe that it's already the month of FEBRUARY?!!
Let's start celebrating Valentine's Day by mixing up the perfect Dream Guy with my NEW Dream Guy Maker game!
I've added even more DREAMY GUYS from the Dork Diaries and Max Crumbly book series.
And, YES! This includes ALL of the members of the famous boy band…
THE BAD BOYZ!!!!
SQUEEEEEEEEEEEEEEEEEEEEEE!!
Find out what type of guy is PERFECT for YOU?!!
Click on the link below to play the Dream Guy Maker Game! Have FUN!