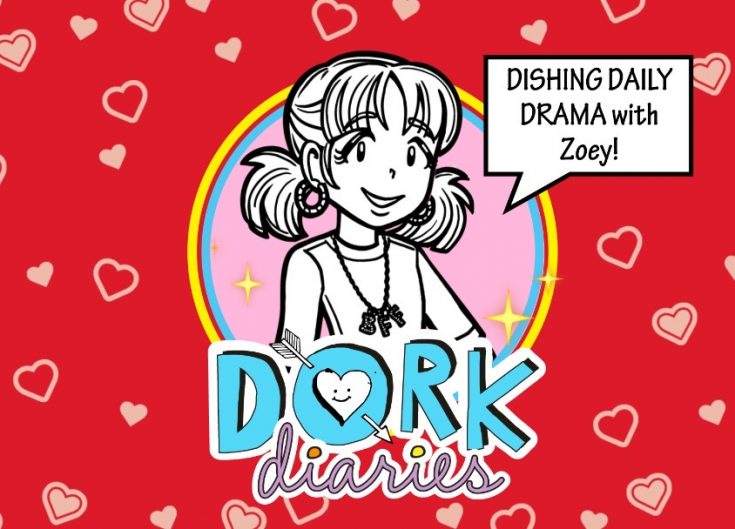 OMG! I just LOVE, LOVE, LOVE all of you Dork Diaries SUPERFANS!!
SQUEEEEEEEEEEEEEEEEEEEEEE!!
I asked you to vote on your FAV Dork Diaries book, and I got over 40,000 votes.
Then, I asked you to post questions for Zoey to answer, and you submitted over 1,500 of them.
Today Zoey will be answering the TOP 20 QUESTIONS that YOU asked about the winning book and Dork Diaries in general.
So, get ready to watch Zoey's new video:
DORKY DETAILS: DISHING THE DAILY DRAMA!!
This video was made by our super fan, Noelle, acting as our character, Zoey. I think she did a great job DISHING UP:
1) Inside Scoops
2) Juicy Details
3) Answers To Your Burning Questions
Everything is TRUE and CORRECT, and she actually had to get a few answers directly from the author and illustrator, Rachel and Nikki Russell!
So, are you ready?! Click on the video below to watch ZOEY'S DORKY DETAILS!
What did you like best about Zoey's video? What was the most surprising thing that you learned?