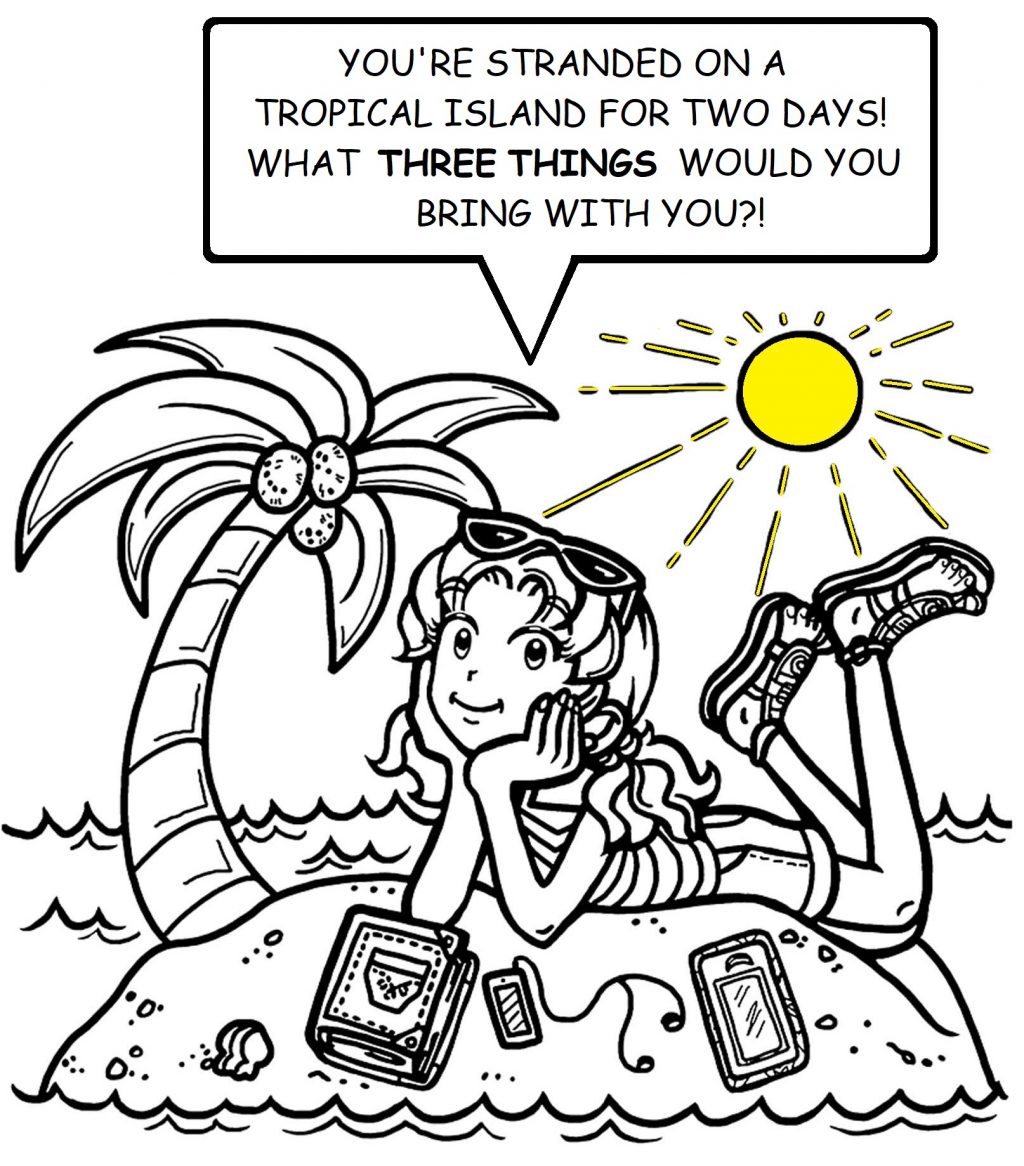 Hey, it's that time again!…
Time for another fun QUIRKY QUESTION OF THE WEEK!
This will definitely get you into the mood for a summer vacation somewhere sunny and warm with a gentle ocean breeze…
You are STRANDED on a TROPICAL ISLAND for TWO days in perfect 80-degree weather!
What THREE THINGS would you bring with you, other than food and water?
This fun question was taken from our Dork Diaries 2-year, write-in journal called, OMG! ALL ABOUT ME DIARY!