What's up, everyone. It's Chloe and Zoey here, and this is our SECOND column on Dork Diaries! SQUEEEEEEEEEEEEEEEE!
We'd like to start by wishing everyone a…
HAPPY NATIONAL BEST FRIENDS DAY!
To help YOU celebrate YOUR Best Friend(s), we're inviting everyone to participate in a fun activity and create an artwork image of YOUR BEST FRIEND using our Dork Maker.
We've added more than a dozen super-cute Best Friend accessories including backgrounds, clothing, hats, and even jewelry!…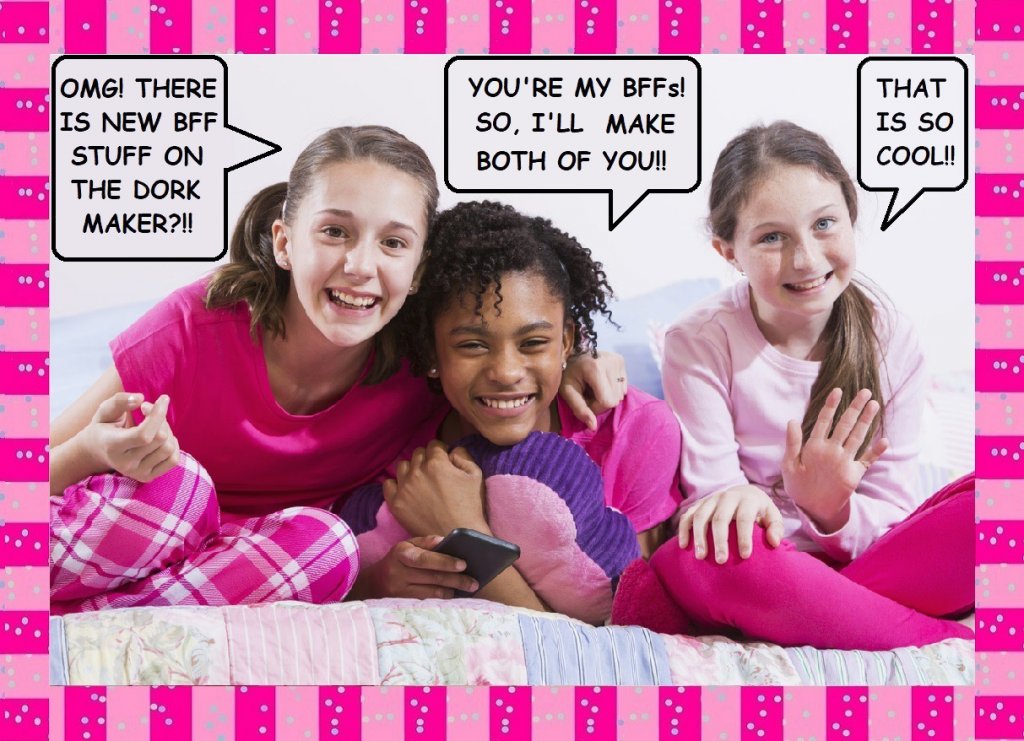 We're also excited about the addition of some delicious SUMMER SNACKS!
Now you can cool down with a chilly popsicle or ice cream cone.
And, for a healthy snack, we've added a slice of sweet, juicy watermelon.
For cupcake lovers, there's a delish red velvet cupcake with cream cheese frosting complete with red heart sprinkles.
So, if your BFF is prone to SNACK ATTACKS, we've totally got you covered!…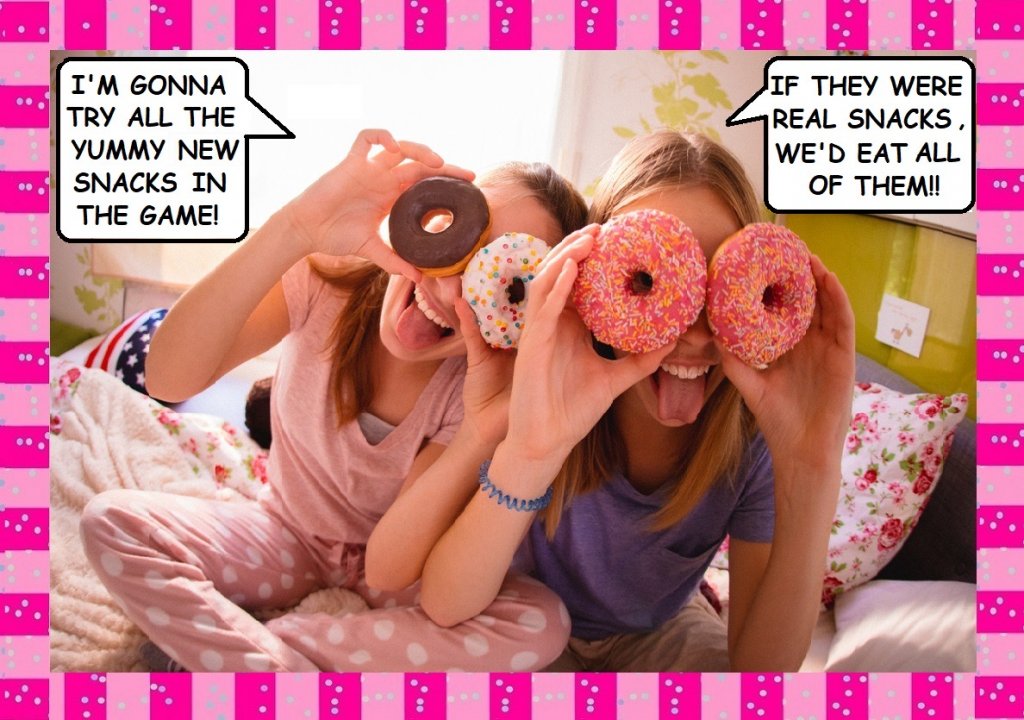 But, the very BEST part of our BEST FRIENDS celebration is THIS!…
On Saturday, June 12th, we'll be selecting several of our favorite Best Friend Dork Maker artworks that YOU created and posting them RIGHT HERE in our column with a VIRTUAL AWARD!
SQUEEEEEEEEEEEEEEEE 😀!!
So, remember to check back here on Saturday, June 12th, to see the award-winning artwork!
We're also featuring the 12 most recent Dork Maker characters that YOU created in our PREVIEW section below. Be sure to "LIKE" all of your FAVORITE characters by clicking on the red hearts!
No images in this page! Press back in your browser to return to the gallery!
If you liked this Best Friend Dork Maker preview, you can see even more of them **HERE!**
Also, remember to "like" your FAVS by clicking on the red hearts!
Did you create YOUR best friend using our Dork Maker? What is your FAVORITE new Best Friend accessory? Please post your thoughts in the comments section below.